5 fruits to enjoy during the monsoons that aren't mangoes
If you're a fruit aficionado, the end of summer doesn't have to bring your fructose rush to a halt. Here are five fruits which are as delicious as they are versatile!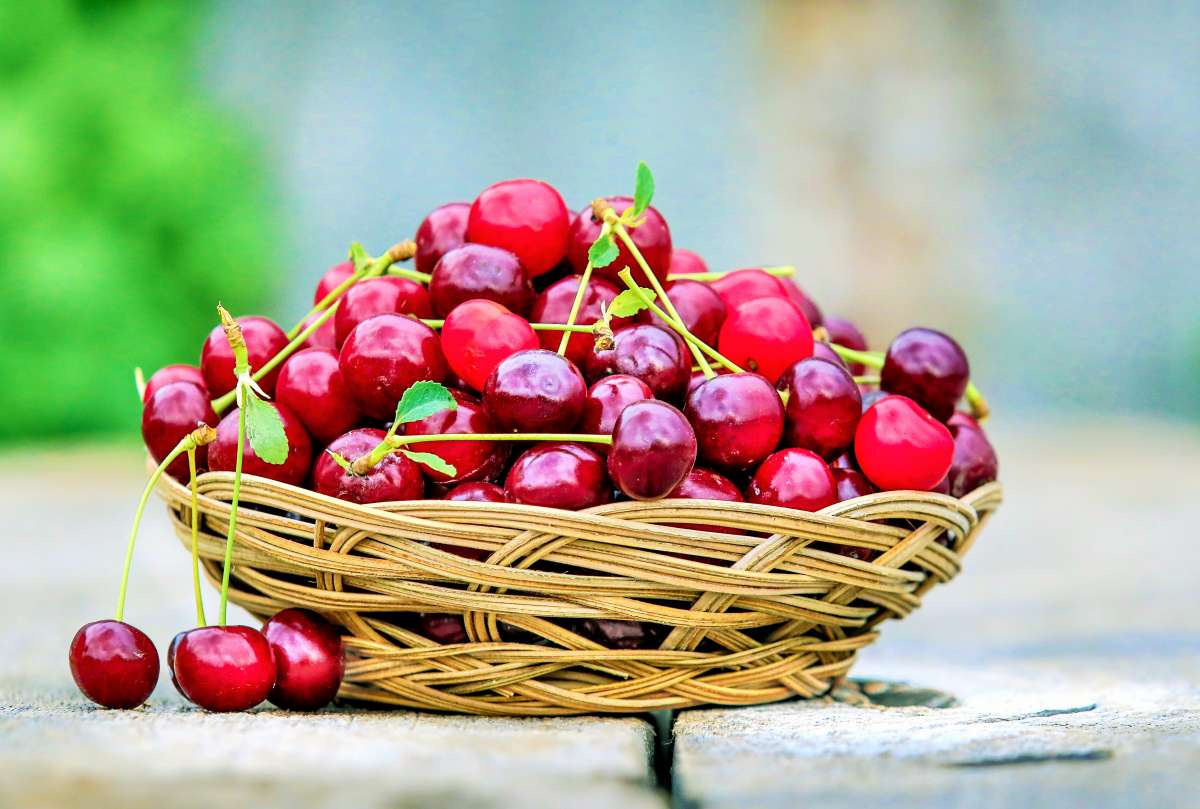 While we have bid goodbye to most mango varieties, the monsoon doesn't signal the end of feasting on fruits. It's quite the opposite, in fact — there's a variety of delicious, seasonal fruits that you can have raw, juice them or even prepare dishes with. Here are our top five.
Cherry
If summer shines bright with mangoes, then the monsoon is brightened up by cherries. These sweet and sour plump, luscious berries have their faithful fan following. Cherries are said to have a low glycaemic index and are also rich in potassium and antioxidants. While their fans feel that they are best eaten fresh, the versatile fruit can be converted into a variety of dishes — pie, galette, jelly, ice cream, salad and even a savoury compote!
Pomegranate
While shelling the fruit can be a task in itself, eating the crunchy and juicy seeds makes the effort worth the while. The seeds get their vibrant red hue from polyphenols, which are known to be antioxidants. Pomegranate seeds commonly add their zing to chaats and street foods, such as dabeli (a sweet-and-spicy potato mix stuffed inside pav and topped with sev, masala peanuts and pomegranate seeds). Pomegranate also features prominently in Middle Eastern recipes such as fesenjan (a Persian chicken and pomegranate stew), fattoush (Lebanese salad) and ash-e anar (Persian pomegranate soup).
Pear
This mildly sweet fruit with a fibrous centre is low in calories but packs quite a punch nutrition-wise. Rich in fibre and vitamin C, pears make an excellent snack in between meals. This underrated fruit also works well in desserts such as cakes, crumbles, tarts and even crepes.
Peach
Cobbler, parfait, galette, yoghurt, crisp, poached — there's a whole variety of ways in which you can cook this stone fruit. However, it's hard to deny that peaches are pretty delicious, even on their own. Said to be rich in carotenes and vitamins A and C, this relatively low-calorie fruit is packed with various compounds, minerals, and vitamins.
Jamun
Jamun is a fruit that many of us associate with our childhood — remember those days where you'd gorge on them and then compete to see whose tongue had turned the darkest purple? This low calorie, fibre-rich fruit is said to help keep a check on sudden blood sugar spikes, which makes it a popular snack for diabetic patients. It is popularly consumed during the monsoons since the traditional belief is that its anti-diarrhoeal properties help the digestive system.
Any other fruit that you enjoy eating during the monsoons? Let us know in the comments section below.
Tags
Fruits

Monsoon

rains

seasonal produce