Why The Omakase Kitchen should be on your speed dial list
Ronak Nanda and Jahan Bloch's new takeaway and delivery kitchen in Bandra has been wowing patrons with its selection of hard-to-find Japanese and Korean dishes.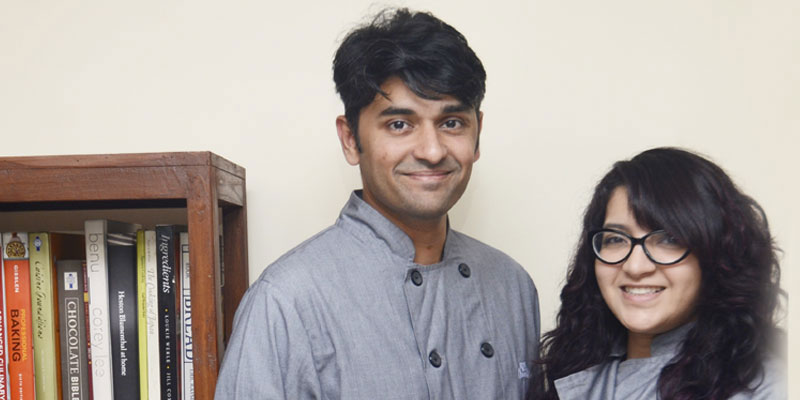 Chicken Mandu, Korean Army Stew, Tori Paitan Ramen, Ko-Ja Chicken and Mini Matcha Mochi: Japanese and Korean dishes that you'd be hard pressed to find in Mumbai, except at The Omakase Kitchen. "We chose Japanese and Korean because there is a lot more to the cuisine than what is currently being served in the city. Our aim was to feature dishes which weren't available here," says Chef Ronak Nanda, co-founder of The Omakase Kitchen. Even if this meant keeping crowd favourites off the menu. "We knew it would be a risk, but we wanted to take people away from sushi," explains Ronak. "Whenever you mention Japanese food, sushi is the first thing that people expect. Like India, different states have different food in Japan, so we want to focus on the lesser known dishes."
Trying something different
Ronak and pastry chef Jahan Bloch launched the Bandra-based takeaway and delivery kitchen in August. Quiz Ronak on why they opted for a delivery format and he answers, "Since we are a start-up and are featuring cuisines that may and may not attract people, we wanted to minimise our losses in case things did not work out. This was solely a fund saving move to start small and then hopefully grow from there." Ronak and Jahan don't seem to have to worry about that just yet though, given the response to The Omakase Kitchen. "People do love our food and we have received some excellent feedback. The winners are Tonkotsu Ramen, the Korean army stew and both the desserts -- the Japanese cheese cake and the matcha mocha," says Ronak. Incidentally, the Korean army stew is also one of Ronak's favourites and according to him, has the right notes of fish, umami and spicy.
Sourcing ingredients has proven to be one of the biggest challenges, but Ronak says they have been finding ways around it. "From the ramen noodles to the pork/chicken spam, we have been making everything in-house to control the quality of the product. We conduct constant trials to elevate our game. Currently on the trial list is in-house tofu."
Tasting success more than once
This is not the duo's first stint in Mumbai's culinary scene; Ronak and Jahan have been organising successful pop-ups through their venture 425 Omakase. Ronak says, "We started 425 Omakase to serve great food using the freshest produce and a variety of techniques. It challenged us to look at food in a different perspective, which we have brought into The Omakase Kitchen." He adds, "Although our baseline for The Omakase Kitchen is still the same, our hunger for flavours and techniques has increased."

This hunger to learn more is what has spurred Ronak to try out different things. After training at Le Cordon Bleu in San Francisco, he went on to work at Michelin-starred restaurants such as Atelier Crenn, Benu, Lazy Bear and La Folie. His partnership with Jahan can be termed as the perfect match of creative minds. Ronak explains, "I have always been ambitious and I wanted to work with someone who could be creative on the pastry end. My search for someone crazy and passionate made me bump into Jahan, giving me the perfect partner."

As Ronak and Jahan replicate the success of 425 Omakase with The Omakase Kitchen, it's seems that Mumbai's foodies are more than ready to try out unusual dishes and cuisines.

Have you eaten at The Omakase Kitchen yet? What dish would you recommend from their menu? Let us know in the comments below