Cook like a Nobel Laureate
Why Noble laureate Abhijit Banerjee's cookbook is a must-read?
Photo by: https://www.instagram.com/p/CXEM9brI_zi/
Nobel laureate Abhijit Banerjee, the Professor of Economics at the Massachusetts Institute of Technology (MIT), loves to cook every day. The result of this daily chore is his latest cookbook, 'Cooking to Save Your Life', (published by Juggernaut). The book is filled with humour and playful drawings by Cheyenne Olivier (his family's au pair for three years who tried out and perfected the recipes) and is a departure from his work as an economist and social scientist.
The book has an array of recipes for special occasions — from raspberry ceviche to masala chips tossed with minced onions, green chillies and chaat masala. The recipes are cleverly constructed, using everyday as well as exotic ingredients and simple techniques.
From learning to make mundane dishes from all over Asia by reading Madhur Jaffrey's books to molecular biologist-turned cookbook Nik Sharma's Serious Eats, Banerjee counts them as biggest inspirations. The recipes, which range from straightforward to street-style to the sublime Persian Baghali Polow and the complex Lady Baltimore, reflect his interest in food from across the globe. His intent is clear: Cook to impress your family and friends.
The chapters are a reflection of the way Bengalis eat, divided into separate segments – soups, salads and seafood. The reasoning behind this is that Bengalis love to eat meals in courses starting with vegetables, some starters and desserts to end with.
Here's a look at a few of the indulgent, even decadent recipes worth trying out in your home kitchen straight from his cookbook.
Ambur biryani
Representative image
The book promises that this biryani takes less than 40 minutes to assemble, with a pressure cooker. A specialty of Nawabs of Arcot who is credited for making this biryani recipe most popular in southern parts of India, it is traditionally cooked on wood fires. A special variety of short-grain rice called seeraga samba rice (jeera samba rice) is used, which imparts a delightful aroma. The spice factor in this biryani comes from the red chilies, which are soaked in water and then ground.
Moroccan Zaalouk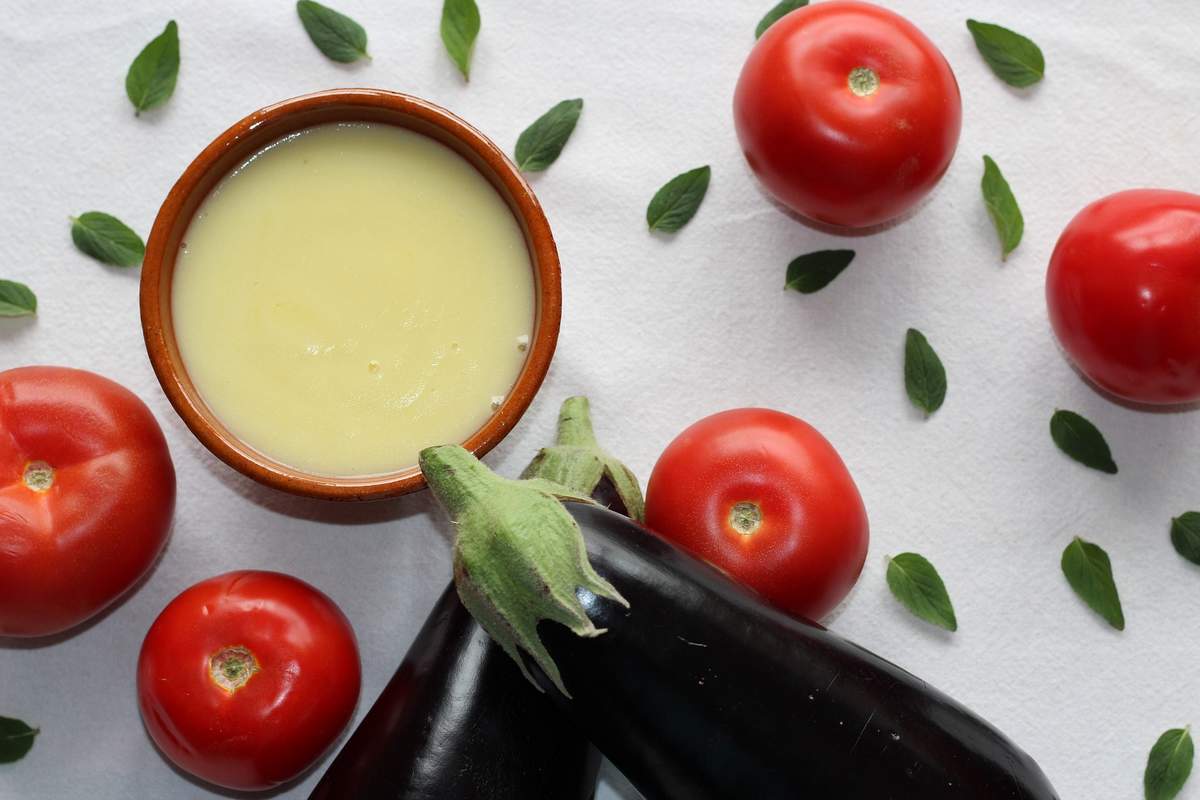 Representative image
All it needs are coarsely chopped eggplants, tomatoes and some spices. Throw them into the pot and let it cook on a slow flame. And even without paying attention, it will be frying in the oil that you had put in at the beginning.
Fruit chaat
Representative image
Banerjee loves his fruit chaat served with tea. His recipe calls for nectarine/peach/plum but he prefers making it with plums. Wonderfully tart and beautiful to look at, this is one of the few recipes that takes very little work with good results.
Khurdi
Representative image
This is a wonderful winter soup from Gujarat made with mutton stock mixed with milk. The mutton is boiled with onions, ginger-garlic paste that lends the soup it's main flavor.
Bengali style dals
Representative image
Growing up in Kolkata, Banerjee would eat not just one but an array of dals. His mealtimes would often constitute three types of dal—a bitter or tetor dal (made with karelas), a sweetish dal (thick roasted moong dal with cauliflower and tomatoes) and a thin and flavourful moong dal with lime leaves. There's also the urad dal cooked with milk extremely scrumptious and rich and great for the winters. It's got the strong flavoring of fennel. And they would be accompanied by different chutneys and vegetables.
Have you read the cookbook yet? Tell us what you think.
Tags
Abhijit Banerjee, Cheyenne Olivier, cookbook, Nobel Prize, Economic Sciences