Recipes with Godrej Jersey Buttermilk
Buttermilk is a lot more than just a drink you enjoy to beat the heat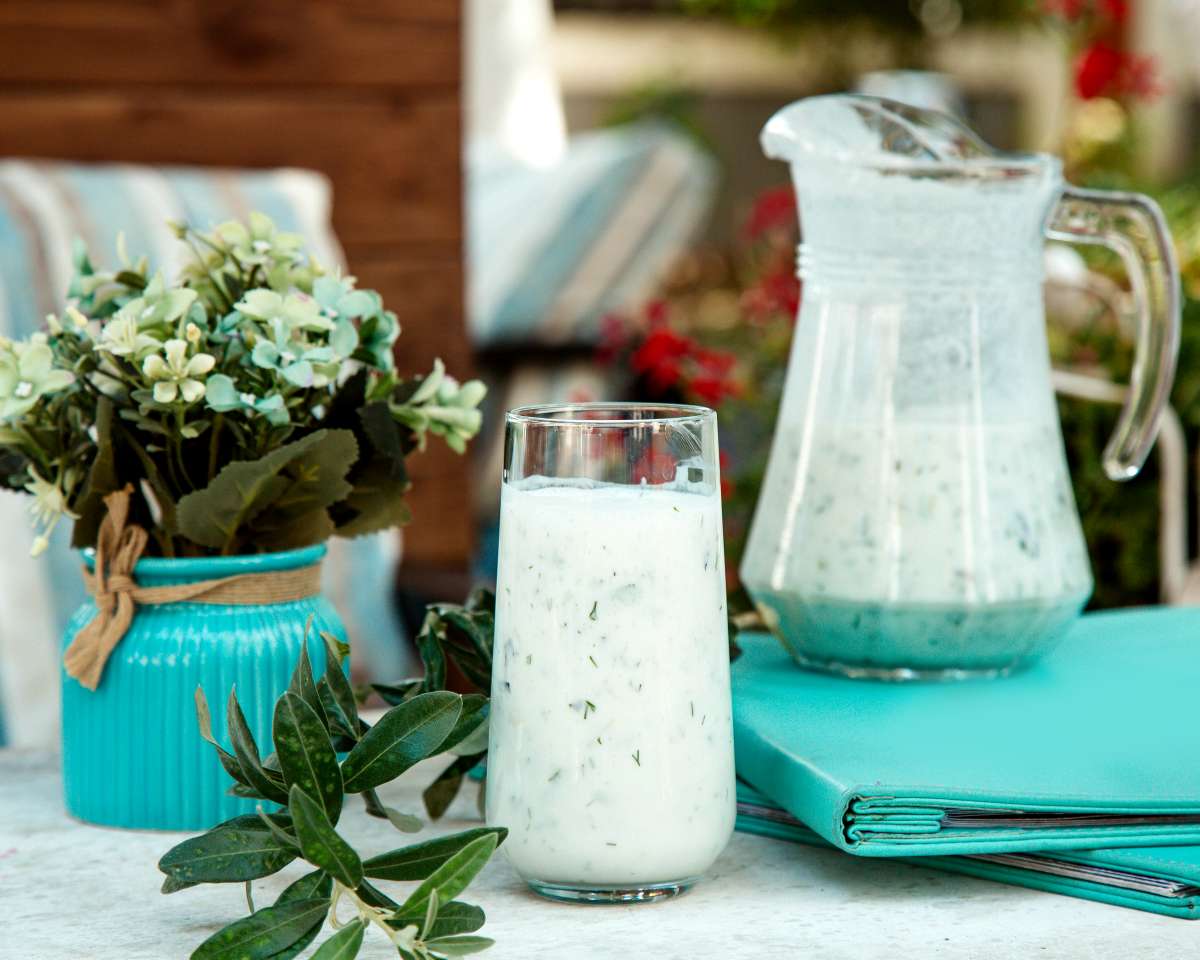 Buttermilk, a beverage made by mixing curd and water, is a cooling drink Indians often reach out for to beat the harsh heat of the summer. As the humidity and sweltering heat stagnate the air around us, a cool glass of buttermilk can recharge you in seconds.
Even in the absence of heat, this cooling drink is a relief thanks to its acidic properties, greatly benefiting our digestive system. Several Indian non-vegetarian dishes, such as mutton or chick-en biryani, rich in spices, are accompanied by buttermilk to neutralise the fiery nature of the delicious masalas.
Make the most of Godrej Jersey Buttermilk available in two variants- Godrej Jersey Jeera But-termilk and Godrej Jersey Spicy buttermilk- this time of the year, not only as a stand-alone bev-erage but also in several different recipes from dals, curries to even chicken-based dishes!
Indian curries
The Gujarati kadhi or Punjabi boondi kadhi are made by combining buttermilk, besan and salt, followed by tempering the mixture in cumin seeds, fenugreek seeds, and curry leaves. Similarly, the buttermilk or chaach, known colloquially, is enjoyed as a curry in accompaniment with the farali (food primarily eaten during fasting) spread, which Gujaratis eat during the fasting period. The chaach is enjoyed alongside sabudana khichdi, boiled potatoes and boiled sanwa millet. The buttermilk is often tempered with oil, cumin seeds and curry leaves. Similarly, Kuzhambu, or Rasam can be made using Godrej Jersey Jeera Buttermilk and coconut paste infused with cumin seeds and chillies, along with a range of vegetables such as carrot, ladyfinger, ash gourd etc. The curry can be enjoyed with a bowl of warm rice or chappatis!
Meanwhile, the Maharashtrian Takatla Palak is a similar dish, one in which soaked chana dal, cooked spinach and raw peanuts are cooked in buttermilk to make a delicious curry.
Preparing meat
The famous butter chicken is marinated in a host of spices along with curd or buttermilk. That's because the properties of curd, also used to marinate others meats, such as mutton or lamb, causes the meat to become soft and tender. An array of chicken dishes, from masala chicken to chicken curry, can be made by marinating the chicken overnight in some Godrej Jersey Spicy Buttermilk (that comes with the goodness of ginger and chilli), garam masala, spices, turmeric and chillies.
Chicken marinated in buttermilk, lemon juice, and olive oil overnight can also be used to make sumptuous grilled chicken.
Or, how about adding a fresh batch of Godrej Jersey Jeera Buttermilk to coleslaw or some pu-reed beetroot to make some beetroot chaach.
Do you know some other recipe that uses buttermilk? Tell us in the comments section below.
Tags
Healthy

Summer recipe

Indian recipes

home-made food

Godrej Jersey Jeera Buttermilk

Godrej Jersey Spicy Buttermilk