Low carb keto-friendly party dips to whip up at home
Dips and sauces can transform your entree. According to the Godrej Food Trends Report 2019, healthy dips are finding favour with nutritionists and health freaks. But if you are on a diet, specially a ketogenic diet, it may be difficult to find keto-friendly dips in your neighbourhood stores. So here are four interesting keto-friendly dips that you can toss up yourself at home.
Typically, a keto diet consists of about 60-75 percent of fats, 20 percent of lean proteins and about five percent of carbohydrates. The working behind this diet is simple — to shift the body's metabolism to burning fat instead of carbohydrates for fuel. Therefore, those on a keto regimen can safely incorporate these easy-to-make dips for weight control and feeling energized.
Keto-friendly dips include plant-based oils, nuts and seeds and low carb vegetables, which are packed with unsaturated fats and healthy proteins. So bring out the oil, lemon juice and the aromatic herbs and create your own dip that can be slathered on almost anything!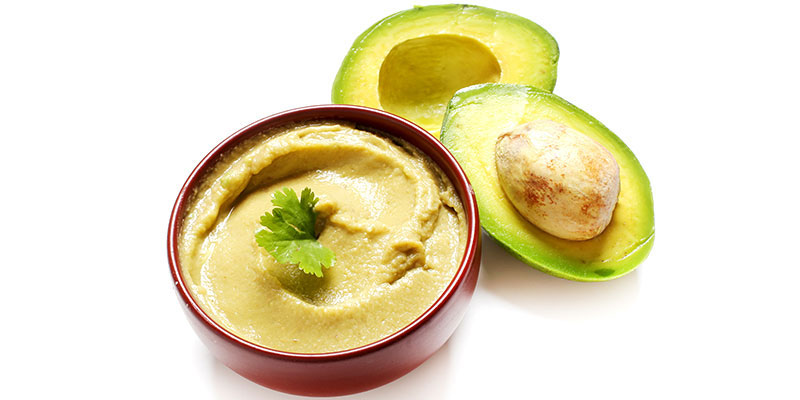 Zucchini Hummus Avocado Dip
This uber-friendly velvety avocado hummus dip is full of healthy fats. For the creamy texture, blend avocado and zucchini in a high-speed blender to get a thick consistency. This dip is packed with fibre and healthy fats, making it the ideal snack to fuel your day. To thicken the texture, add two avocados instead of one. Refrigerate in an airtight container for one week.
Cashew Pesto
This five-minute nutty cashew pesto is delicious, nutritious and goes well with pasta and finger foods. The word pesto, which means 'to pound', originates from Genova in Northern Italy. Contemporary writings tell us that the Roman pesto consisted of garlic, herbs, cheese, salt, vinegar, and olive oil. Blitz a handful of raw cashews soaked in water for four hours in a high-speed blender until you get a creamy texture. Enhance the flavour and texture by adding a handful of baby spinach or rocket leaves, sun-dried tomatoes and olives.
Tzatziki
This tasty all-purpose dip originating from the Persian zhazh means herb mixture. While in the Balkan countries, it is prepared with minced onions, in Turkey it is enriched with Sumac spice and mint. This dip is traditionally paired with intriguing side dishes like roasted salmon. Combine the grated cucumbers with strained Greek yoghurt and season with herbs like dill and thyme and olive oil. For a casual gathering, scoop this dip in multiple bowls and serve with assorted meze, chicken and vegetable couscous or bagel chips.
Low Carb Dill Dip
This luscious dip is sure to satisfy your hunger cravings. Spread on the keto bread rolls or pair it with a glass of white wine, this creamy dip with fresh dill herbs is a delicious healthy afternoon snack. If you do not have sour cream, Greek yoghurt is a healthy alternative. The delicate dill and yoghurt combination boosts immunity because of the antioxidant properties. Dunk your favourite vegetables like carrots, celery and cucumbers in it. Squeeze a lemon to mellow the pungent dill flavour. Adding other fresh herbs like parsley or chives works great in this recipe.

Do you have low-calorie keto dip recipes of your own? Share it with our readers in the comment section.