Get cracking on World Egg Day!
What better occasion than World Egg Day to experiment with some of the most delectable egg-based recipes?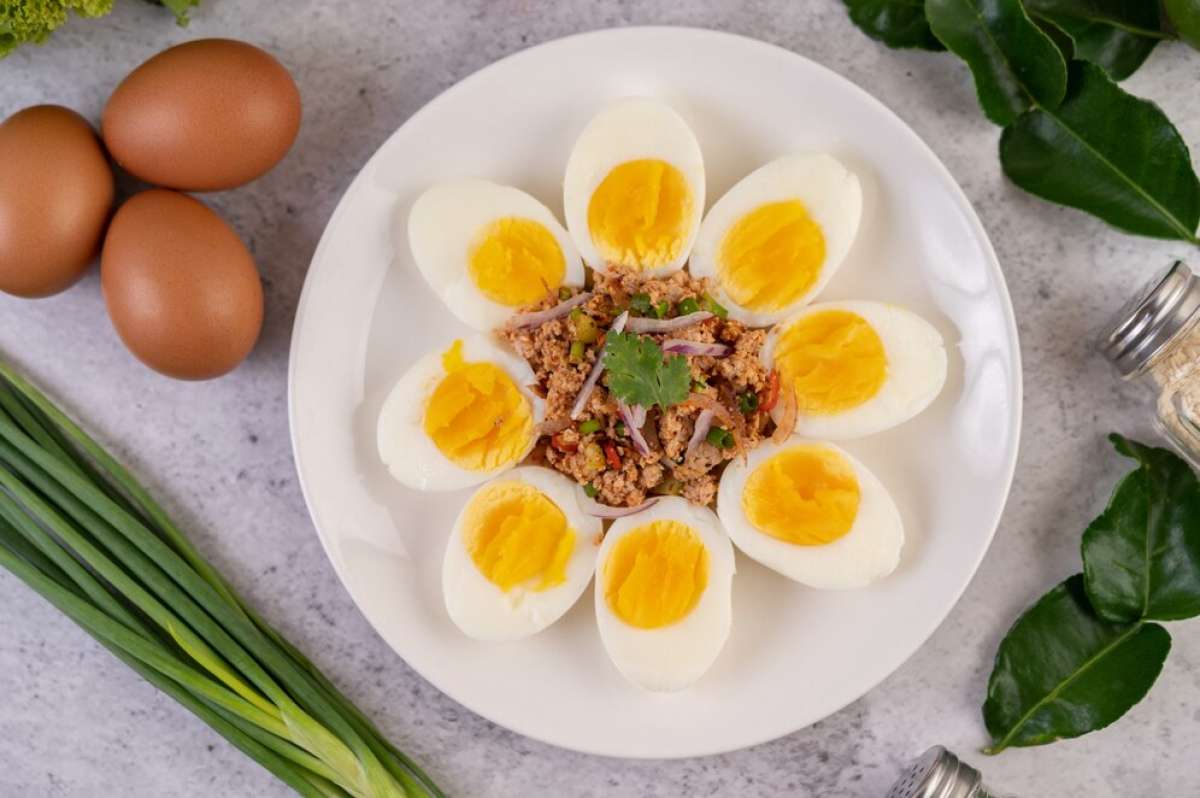 Eggs have been the go-to breakfast food since time immemorial, and for good reason! These delicious, easy-to-cook delights are a powerhouse of all the essential nutrients needed to kickstart your day – protein, healthy fats, B vitamins, and many more. But if you thought that eggs were just for breakfast, you couldn't be more wrong! This World Egg Day, we explore five egg-citing recipes that showcase just how versatile these nutrient-rich superstars truly are!
Sweet and savoury tamagoyaki
This classic Japanese dish is a sweet and savoury rolled omelette, often served as a sushi topping or enjoyed on its own as a side dish or in bento boxes. To make Tamagoyaki, whisk together eggs, sugar, soy sauce, and a pinch of salt before pouring a thin layer of the mixture into a large pan to cook. Once it sets, roll it up tightly and push it to the side of the pan. Add more of the egg mixture to the pan and repeat – this is what gives Tamagoyaki its distinctive layered and fluffy appearance. Thanks to the custard-like texture and sweetness of the dish, you can even enjoy it for dessert!
Zesty devilled eggs
Tired of plain boiled eggs? These devilled eggs are devilishly simple to make! Take your regular hard-boiled eggs, halve them, and scoop out the yolks. Mash the yolks with mayonnaise, mustard, a pinch of paprika, and a dash of vinegar. Apply the yolk mixture back into the egg whites, garnish with a sprinkle of paprika or chives, and you've got yourself a delectable, bite-sized appetiser that will leave you and your guests craving for seconds!
A hearty shakshuka
A staple in the Middle East and North Africa, Shakshuka is a hearty and flavourful egg dish perfect for brunch. In a skillet, sauté onions, bell peppers, and garlic in olive oil, then add tomatoes, and spices like cumin and paprika, and poach eggs directly in the tomato sauce until the whites are set but the yolks remain runny. Sprinkle with fresh herbs and feta cheese, and serve with crusty bread to soak up the delicious tangy sauce.
A cheesy frittata
Frittata is an Italian egg dish that's like a crustless quiche, making it the ideal option for a simple yet satisfying meal. Whisk together eggs, milk, salt, and pepper, then pour the mixture into a greased ovenproof skillet. Add in some sautéed vegetables, cheese, and herbs. Cook on the stovetop until the edges are set, then transfer to a preheated oven to finish cooking until the centre is firm. Slice and serve for a delicious brunch or dinner!
The beloved anda bhurji
An Indian take on the omelette, this spicy scrambled dish is just bursting with flavour. Heat oil or ghee in a pan, add onions, tomatoes, and green chilies, and sauté until they soften. Then, add whisked eggs, salt, turmeric, and garam masala. Stir continuously as the eggs cook and scramble. Garnish your egg bhurji with fresh cilantro and serve with roti or toast for a power-packed desi breakfast.

Happy World Egg Day! Now go ahead and get those eggs cracking! Let us know your favourite egg recipe in the comments below.