A Konkan delicacy, the air potato is a must try
If you are a fan of rare and native food items, you can incorporate this starchy fruit in your meals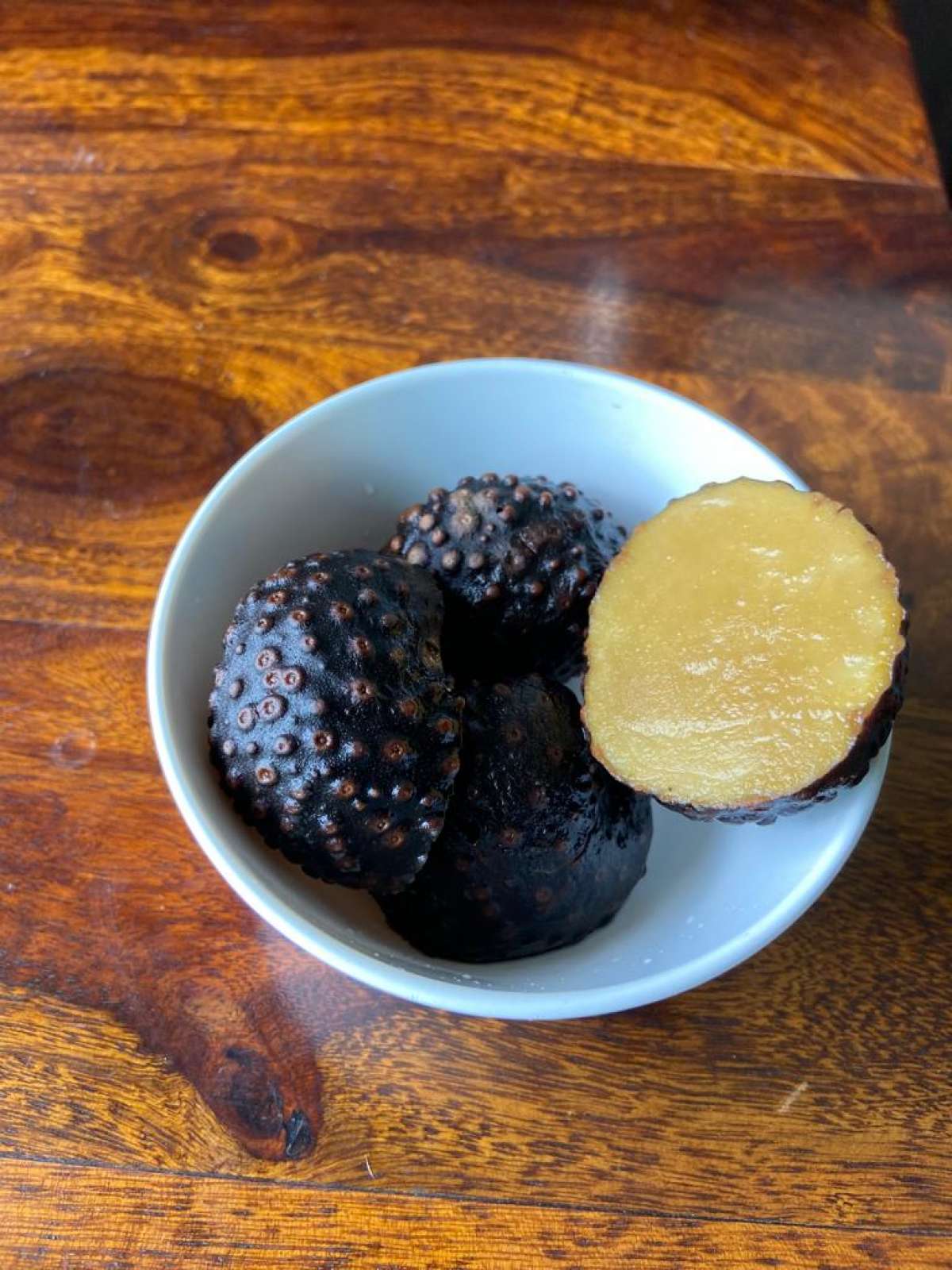 Photo by: Priyanka Hosangadi
Native to Asia and Africa, this lesser heard of tuber grows on vines above the ground. Air potato (Dioscorea Bulbifera or Karanda) is considered an invasive exotic plant that grows and spreads at a high rate.
Found across the Konkan belt during monsoon, it has many uses in traditional Ayurvedic medicine and can even be eaten in different ways. Here are some ways you can introduce this highly nutritional fruit into your diet. If you haven't tried air potato yet, here are some ways you can try this highly nutritious fruit.
Karanda ki sabzi
As the fruit is not the best to taste when raw, people more often than not make sabzi out of it. Pour some vegetable oil in a pan, add mustard seeds to it and two dried red chillies. Add around 250 gm of chopped yam to the pan. Stir well and add one teaspoon of split black gram and half a teaspoon of fenugreek seeds. Add half a teaspoon of sugar, a few curry leaves and some crushed black peppercorns to the mix. Stir well till it becomes a good blend and you can smell the aroma. Add salt to taste. Serve with chapati or rice.
Boiled bitter yam
Wash the Karanda thoroughly and pressure cook it. When it softens, it can be consumed with a pinch of salt if you intend to eat it like that or dip it with some mint or chilli chutney. Bitter yam can act as a replacement for boiled potatoes in your meals as it does not really have a taste of its own.
Karanda hari mirch sabzi
Finely chop green chilli and Karanda. Add cooking oil, turmeric and salt to a pan. Let it heat, and then add green chilli and karanda to the pan. Once the fruit and the chilli start blending in the mix, add fennel on top of the mix. Let it simmer for some time and serve hot with chapatti, paratha and even with rice.
Know more ways to cook the bitter yam? Drop a comment and let us know.
Tags
Yam

bitter yam

air potato