Lesser-known mango pickles to try this summer
The quintessential raw green mango is the showstopper of many pickles across India in summer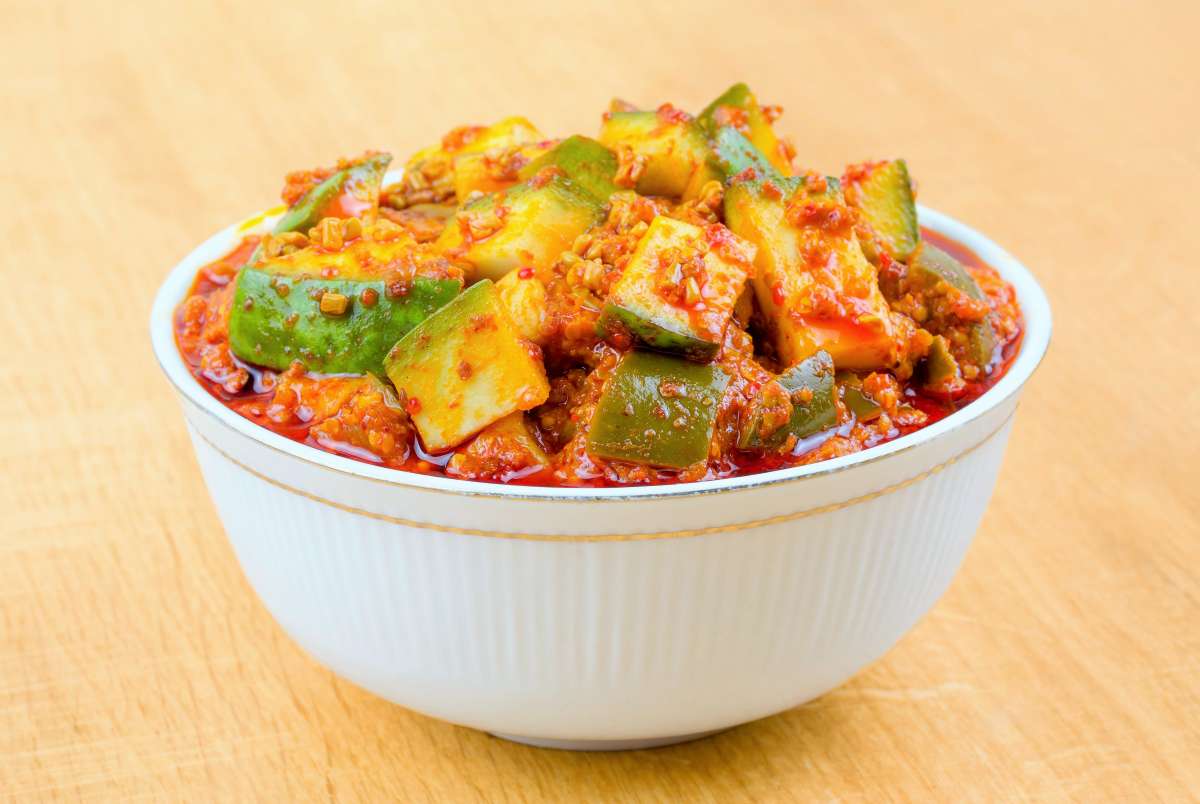 Pickles are not just condiments; they are emotions. And mango pickle still evokes a lot of golden memories. But, while pickling as a way of preserving foods has been part of our traditional kitchens, what makes the mango pickle interesting is how just a few changes in ingredients change the character of the pickle. In every part of India, raw mangoes reign supreme and come in a different avatar – from fiery to tangy, sweet and mildly spicy.
Though time-consuming, pickling is still worth every bit of trouble, according to Chef Kunal Kapur. The celebrity chef, who had a TV show called Pickle Nation, has been intrigued by the unique techniques, ingredients and history of pickle making that he got to observe in homes across India. "There are tons of delicious and lesser-known mango pickles worth tasting, each one of them has its own uniqueness," says Kapur. He adds, "During the series, I have tasted different types of mango pickles from tangy to sweet. One of my discoveries on Pickle Nation was a Hyderabadi mango pickle made entirely in water that lasts for one-and-a-half year without going bad."
With the exploration of desi flavours like never before, as predicted by the Godrej Food Trends Report 2021, here's looking at a few of the lesser-known pickle delicacies using raw mangoes.
Avakkai
No vinegar or oil is added to this pickle for its longevity, yet it stays fresh for more than a year. The secret is the addition of limestone or chuna that keeps the mangoes and masala mixed in water intact for a year. This pickle is not sun-dried but stored in a cool dark place.
Amba Khatta
This lip-smacking Odia pickle is a delicious sweet-and-sour relish made with raw mango, mildly spiced and flavoured with panch phoron (five spices). The raw mangoes are cubed and cooked in jaggery and flavoured with five spices, red chilli powder, cumin seeds and curry leaves.
Aam Tel
This pickle made in Bengal uses raw green mangoes that are cut into cubes and dried in the sun for a few days using turmeric and salt. This process removes as much moisture from the mangoes as possible. Once dry, the mangoes are mixed with a pickle powder made of dry roasted mustard, fenugreek and red chillies, and methi, saunf, chopped ginger and garlic and chopped dry chillies. Generous amount of mustard oil is added till it covers the mangoes. Finally, the mixture is seasoned with vinegar, hing, turmeric, Kashmiri red chilli powder, salt and a dash of sugar to taste. This pickle is stored in mason jars and kept in direct sunlight for five days till the mangoes become soft and ready to eat.
Methia Keri Athanu
This Gujarati mango pickle is made with raw mango pieces, a handsome amount of methi kuria, rai kuria (split mustard seeds), red chilli powder, salt and mustard oil. The addition of fenugreek seeds, mustard seeds, spices and oil adds to the unique taste of this pickle.
Do you know of any other mango pickle variety? Share in the comment section below.
Tags
Mangoes

lesser-known

Indian pickles

pickles

tangy pickles