Khana aur Tana Bana( Food, Waft and Weft)
My Culinary travel to the land of Street Food - Indore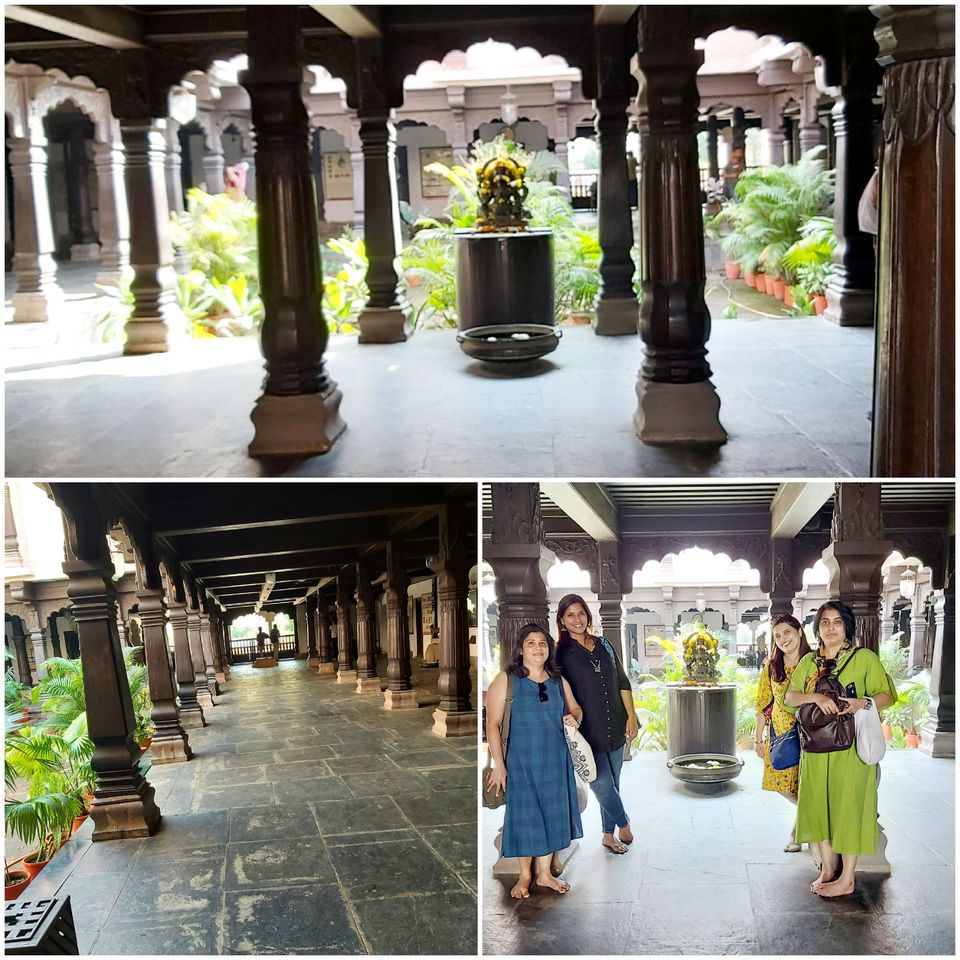 A Culinary Travel has been on my mind for ages and I have always wanted to explore that #Long weekend. So, to start off 2020, The first place that came our mind, that didn't need much travel, could be done in 3 days and importantly is know for its street food was - Indore. A mere mention to my girl gang, and before we knew the 5 of us were on that Indore Duranto Express brimming with excitement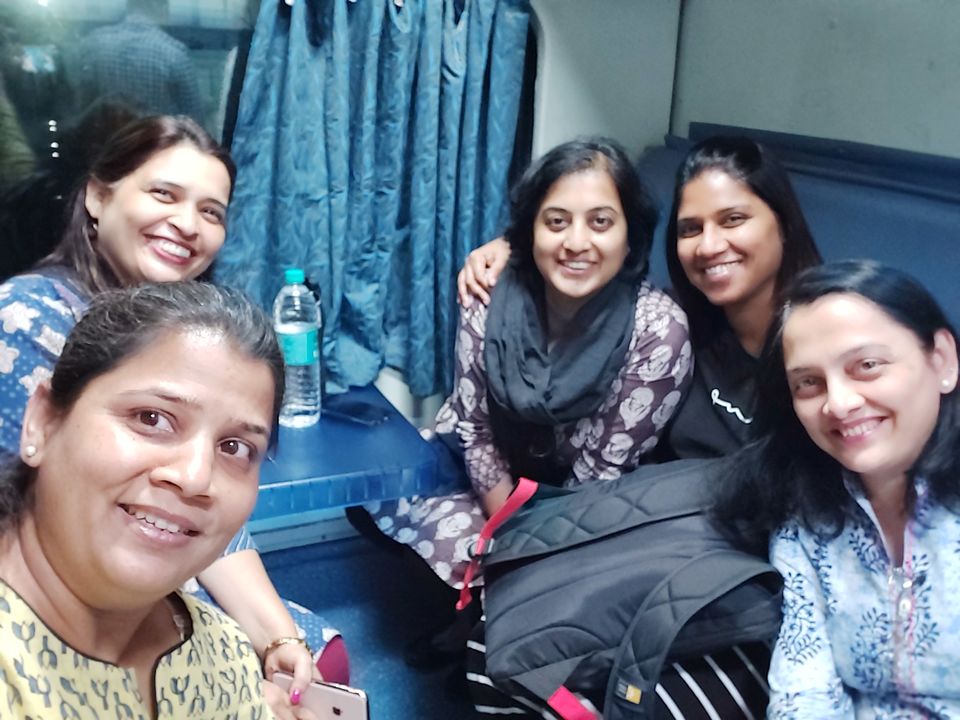 Well begun is half done, the train journey had already begun to surprise me. The clean boogies and toilets, the newspaper, tasty breakfast in small trays and clean linen was a more than welcome sign. It cannot be compared with Euro rail, but train journeys had changed for the better.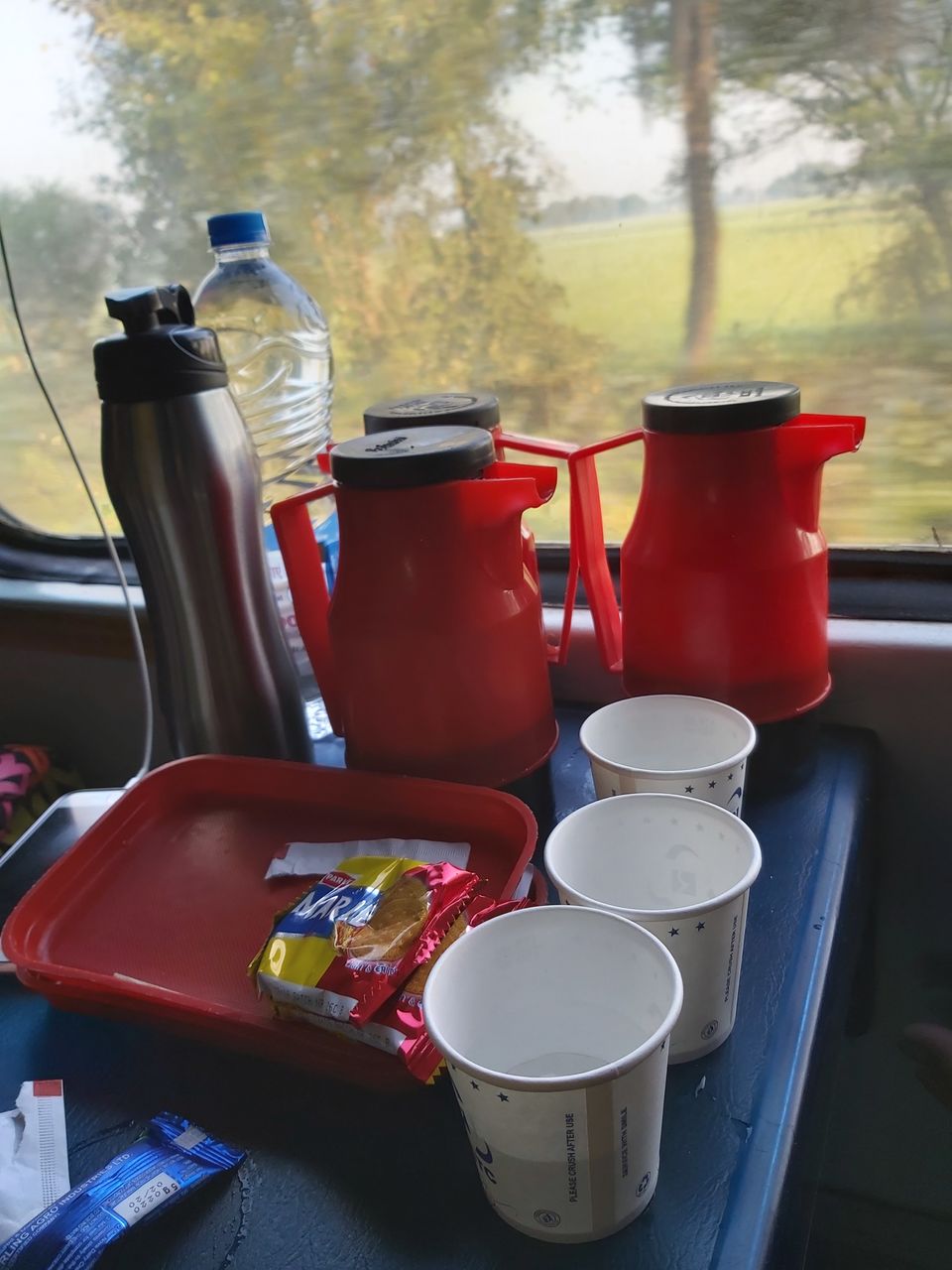 I slept like a log, only to get up in time for "Ratlam" station. What so great about "Ratlam" you'd ask me. Well all those who watched Geet say "Ratlam ki Galliyon mein" in the 2007 iconic movie "Jab We Met "will know what I am saying. Ratlam has its own Charm. Probably will cover that in the next #Long Weekend.
Much chitter chatter and laughter latter, we arrived at Indore Junction to hordes of "turmeric foreheads". It was Mahashivratri and Indories being Shiva Bhakts, I had seen a new tradition. Indore is synonymous with Street Food and with 2 days in hand, we were super charged waiting to gobble up the best of the city's goodies.
First Stop: Vijay Chaat House on Chappan Dukhan Steet.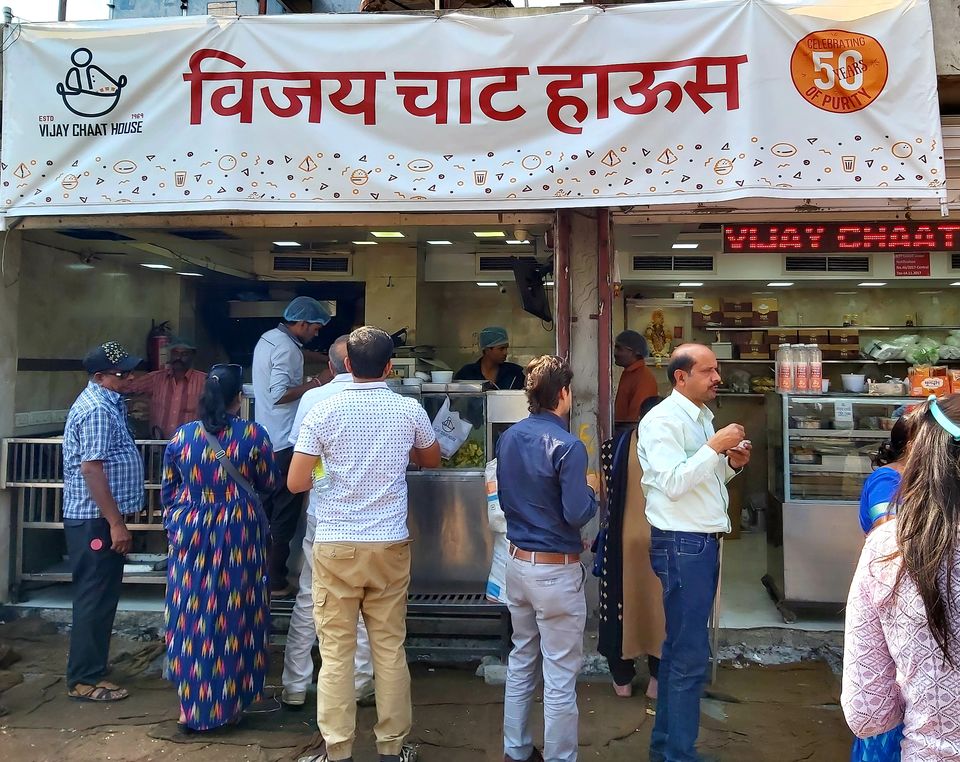 Undoubtedly the best "chaat" I have eaten so far. It revives all your senses and most certainly touches that umami spot. The whole area was dug up for repair and beautification but even that discomfort didn't distract us from relishing the delicacies being passed to us. What we ate and I would highly recommend.
Tip: Go in a group and order 1 or max 2 portion, only then will you be able to taste every item on the menu
1. Khopra Pattice – (Deep Fried Potato Balls with Coconut, Lime and Dried fruits filling)
2. Batla Pattice (Peas Pattice)
3. Batla Kachori (Pea Kachori)
4. Samosa (Outstanding samosa, don't miss
5. Dahi Vada (one of the best)
6. Shahi Shikanji (It a thin version of Shrikhand with saffron and Dried fruit and nuts
7. Batla Kachori
And since it was a day of "fasting ", we got to taste the "Farali" delicacies too. Here's what we ate
1. Sabudana Vada
2. Sabudana Khichadi - topped with minty potato Chips and Farali Sev (small potato stick like snack).
Definately try the Mutton Burger at Jhonny Benjo at Chanppan Dukkan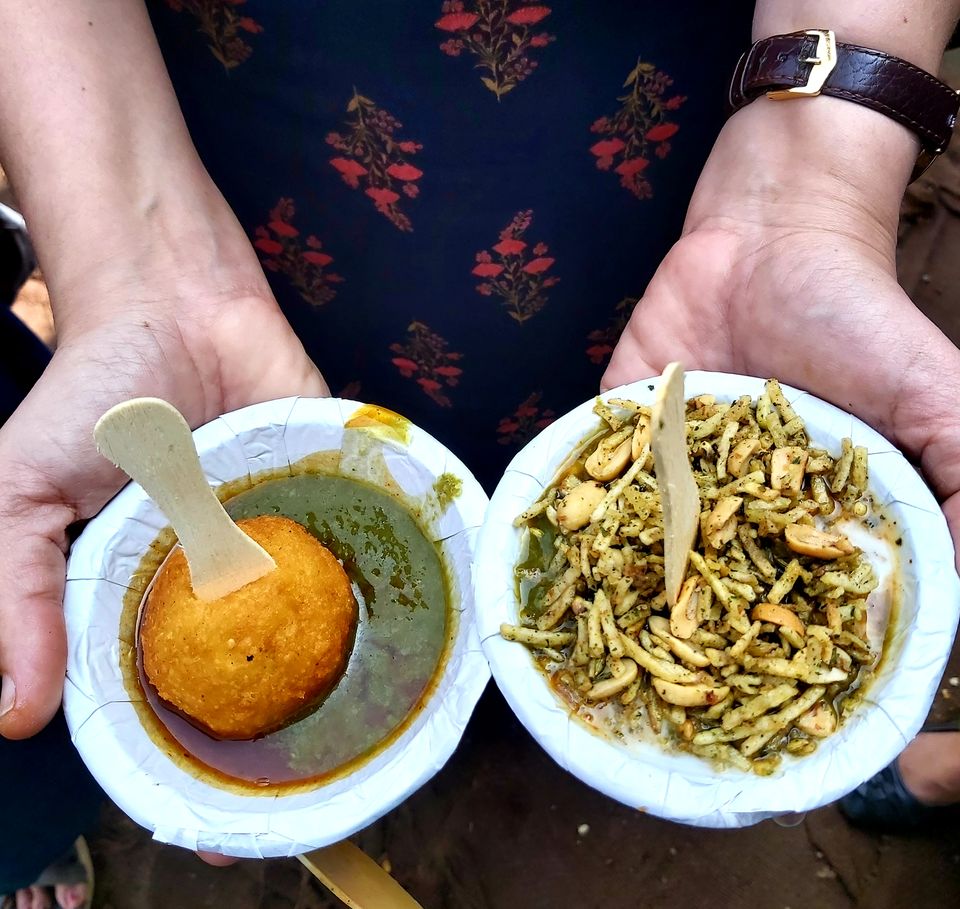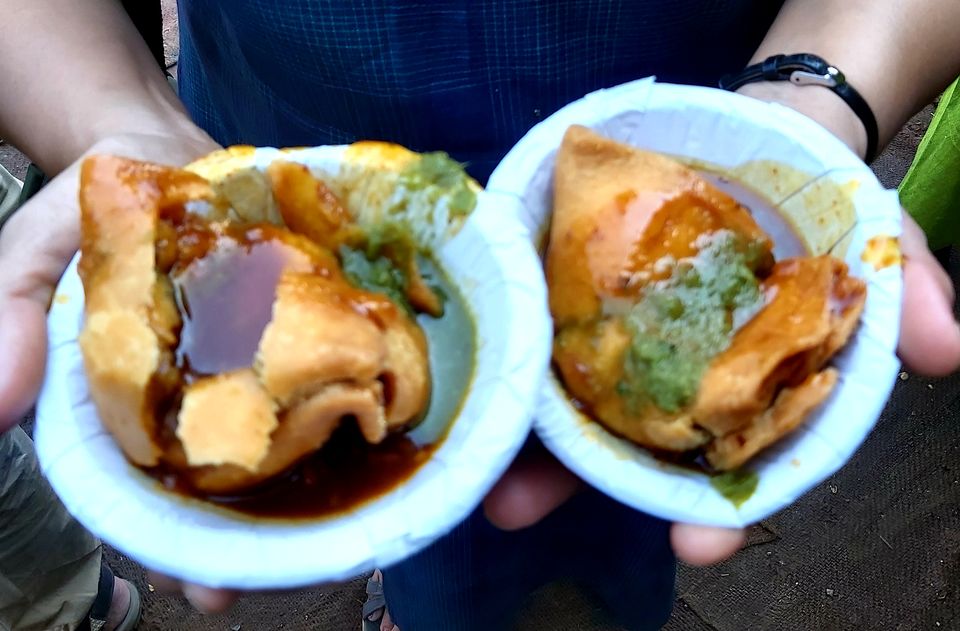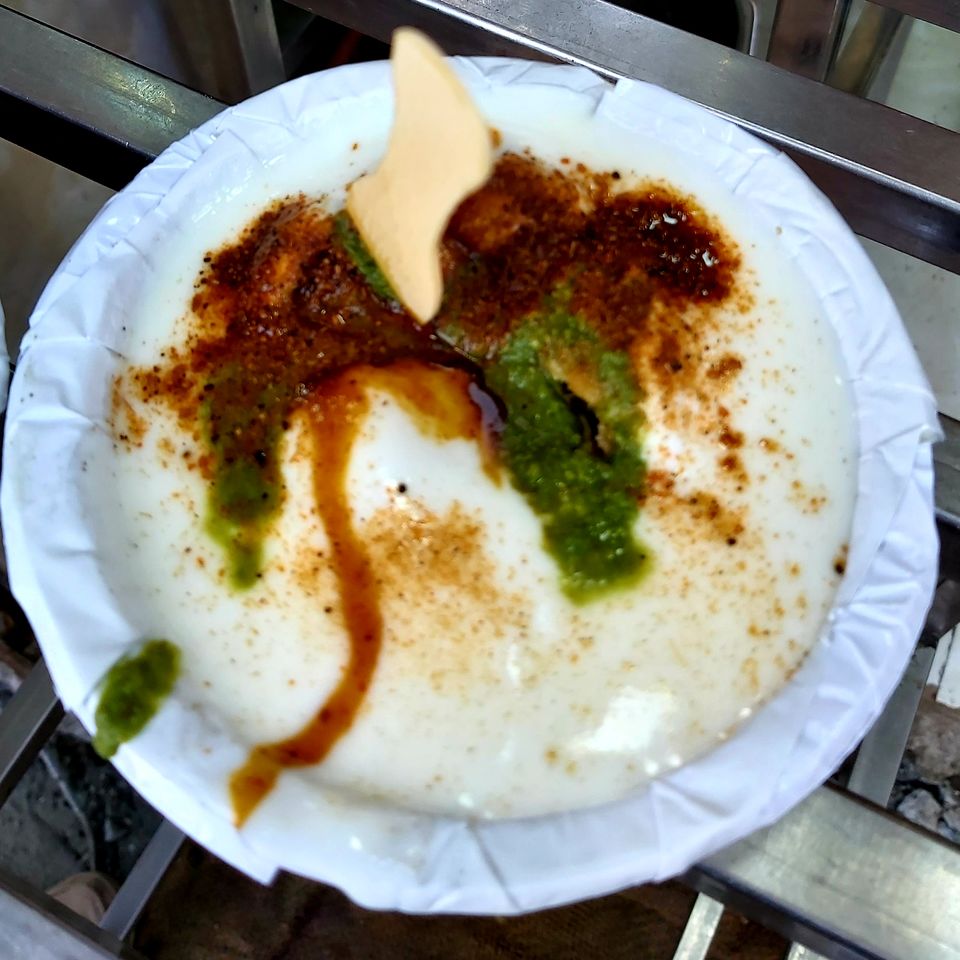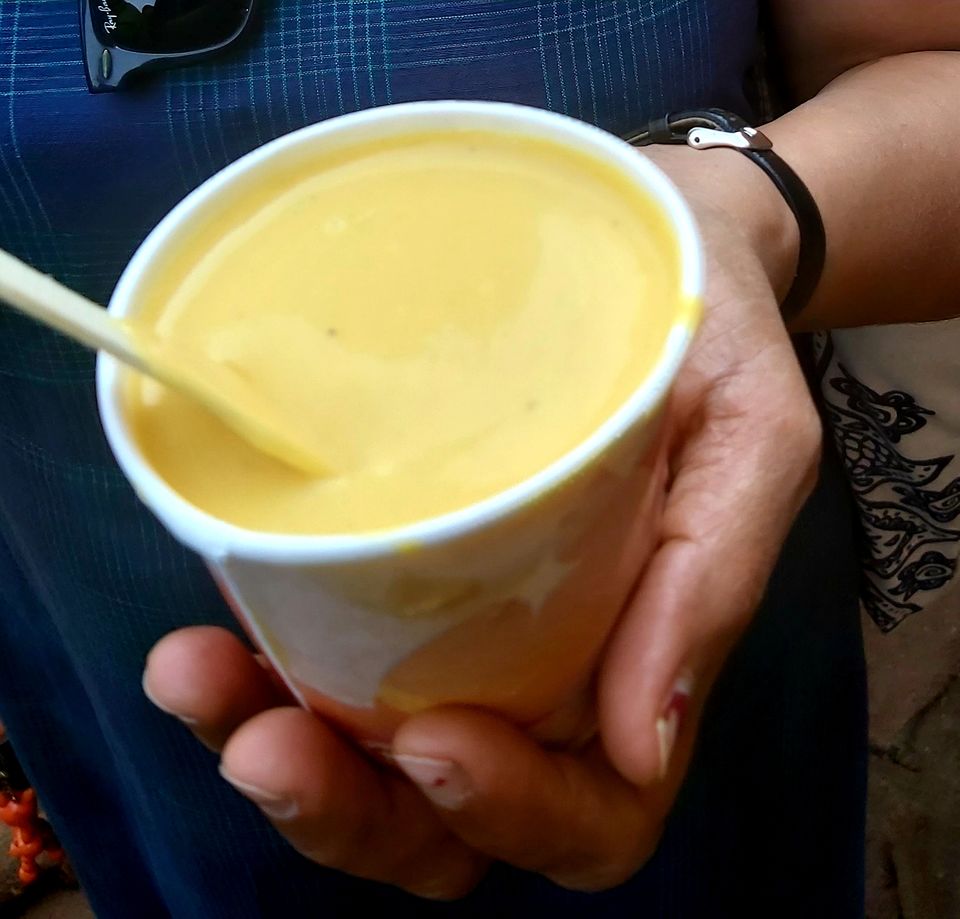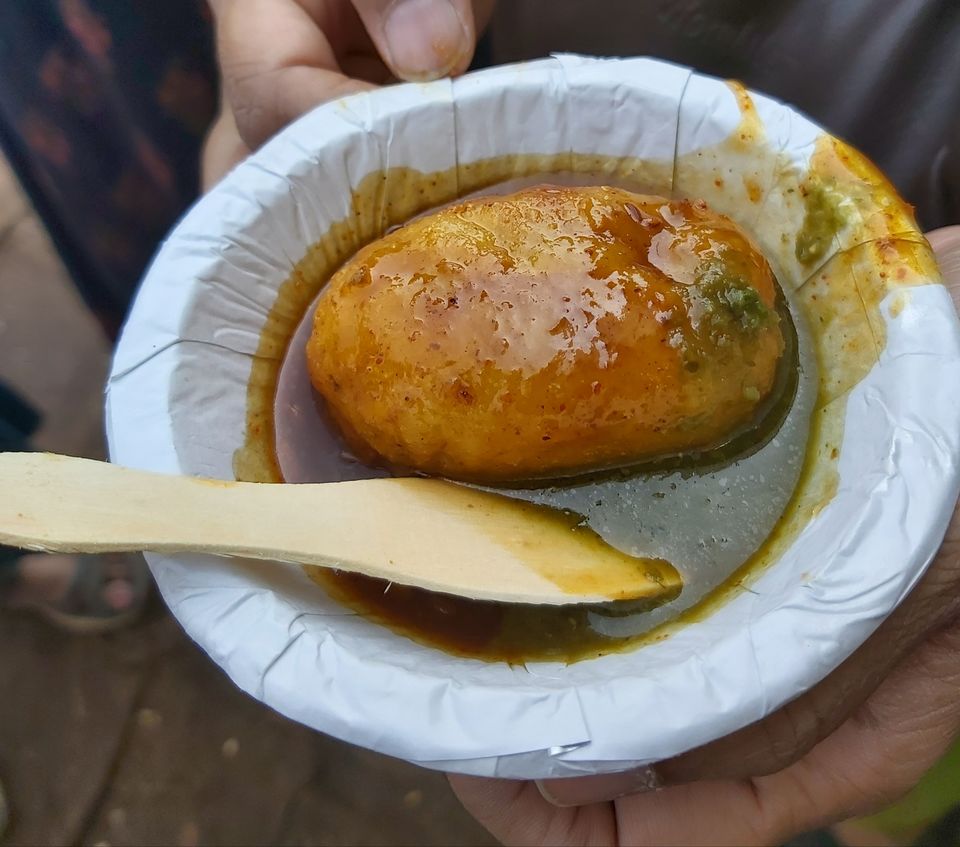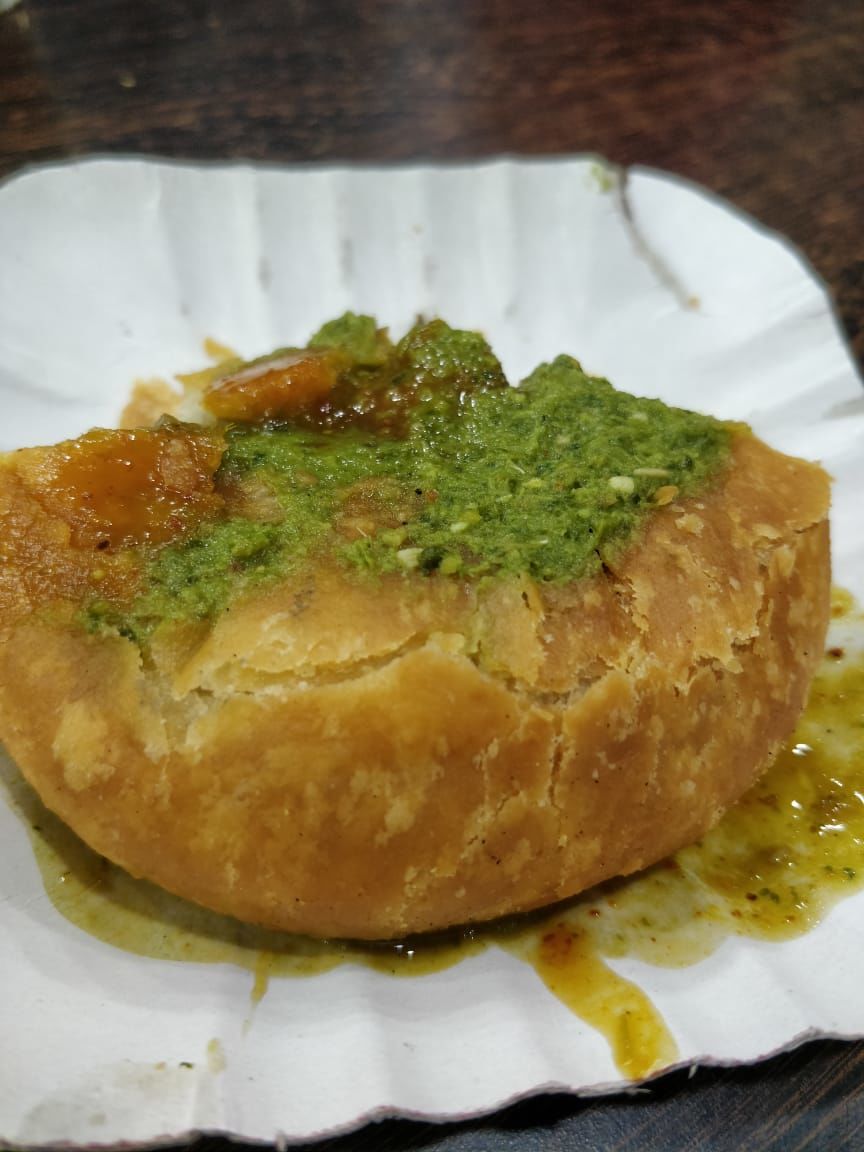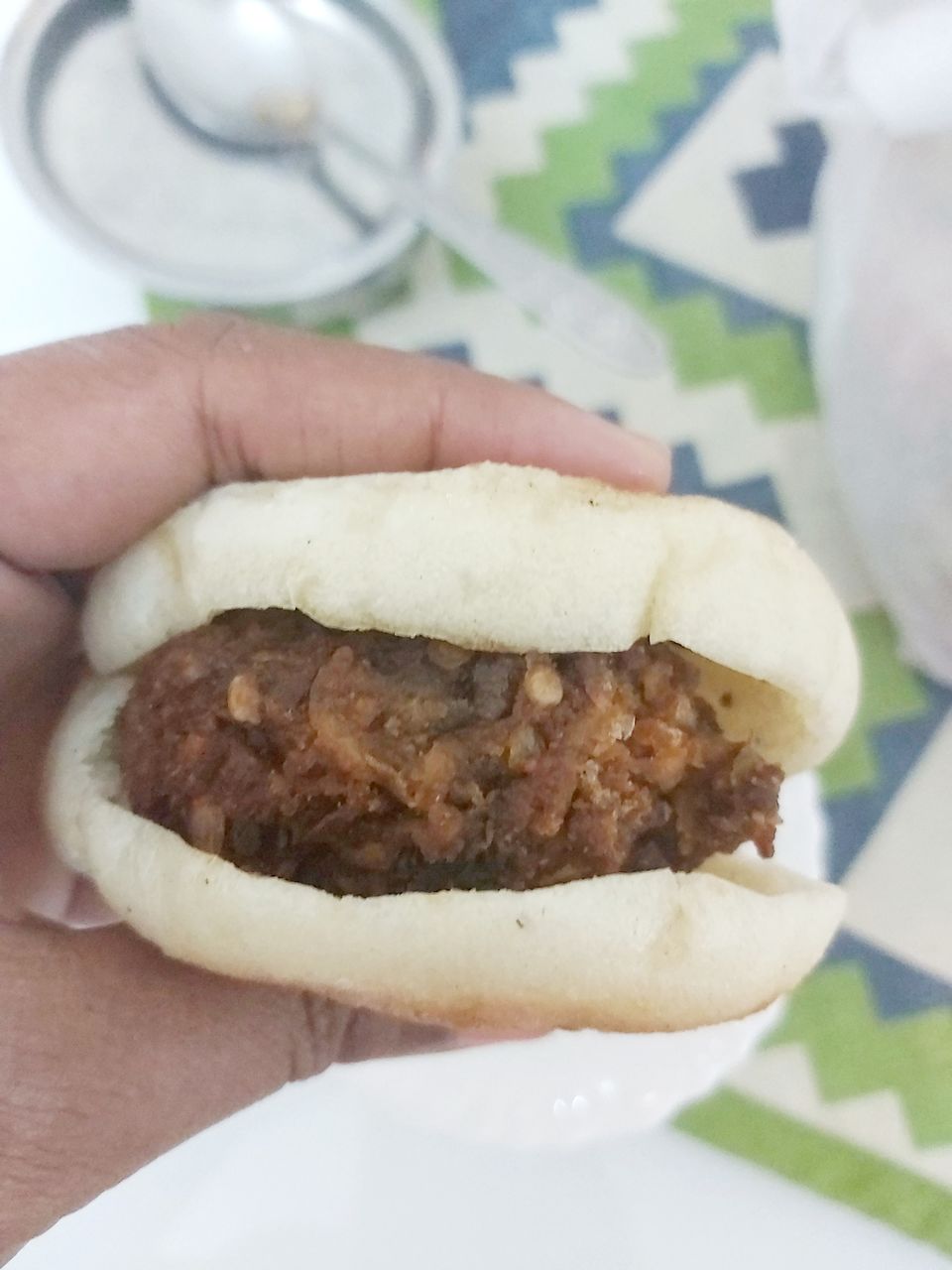 Our next tasting stop was the famous Sarafa Bazaar, but since that opened at 10 pm. We used that time to explore the historical museums and shop for Sarees.
Stop 2: Rajwada Palace Indore.
Rajwada is a historical palace in Indore city built by the Holkars of the Maratha Empire about two centuries ago. These seven storied structures are located near the Chhatris and serves today as a fine example of royal grandeur and architectural skills
Most of all it is a visual depiction of the era of the Great Queen "Devi Ahilyabai Holkar. Spend a few hours reliving her valour and able administration and read of all the good work and development she did during her reign of the Malwa Region.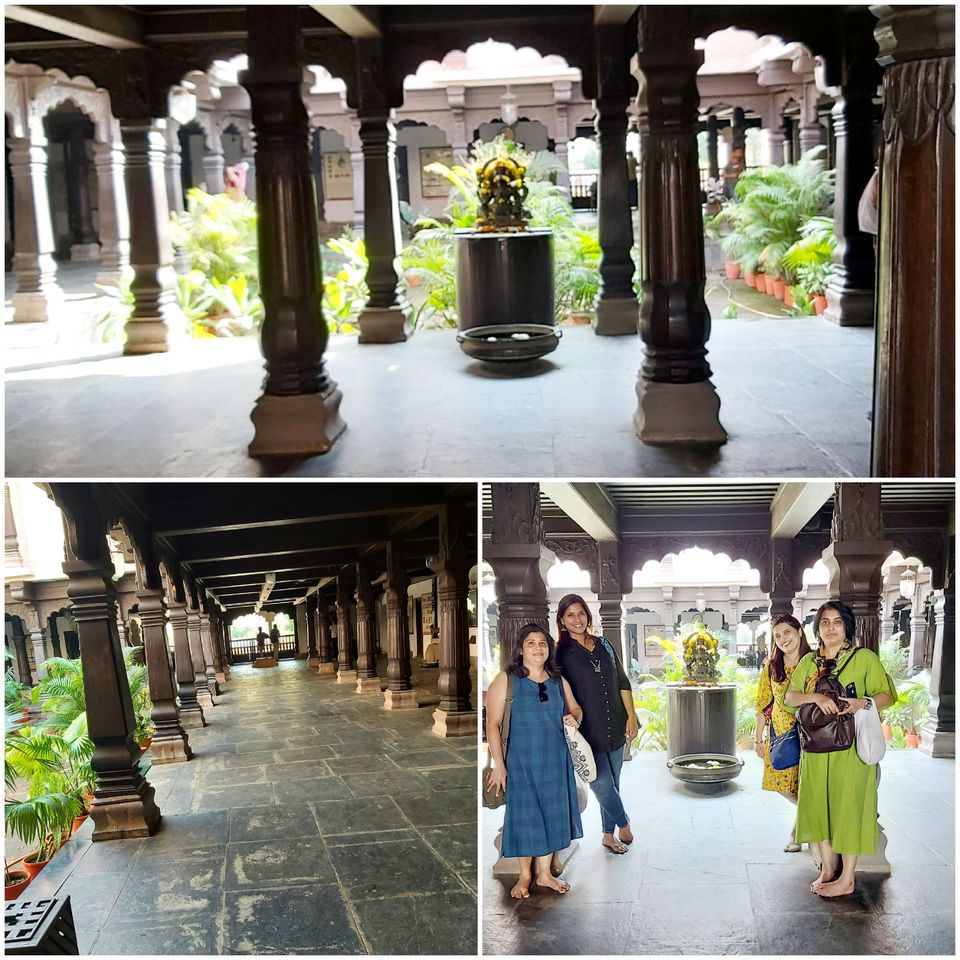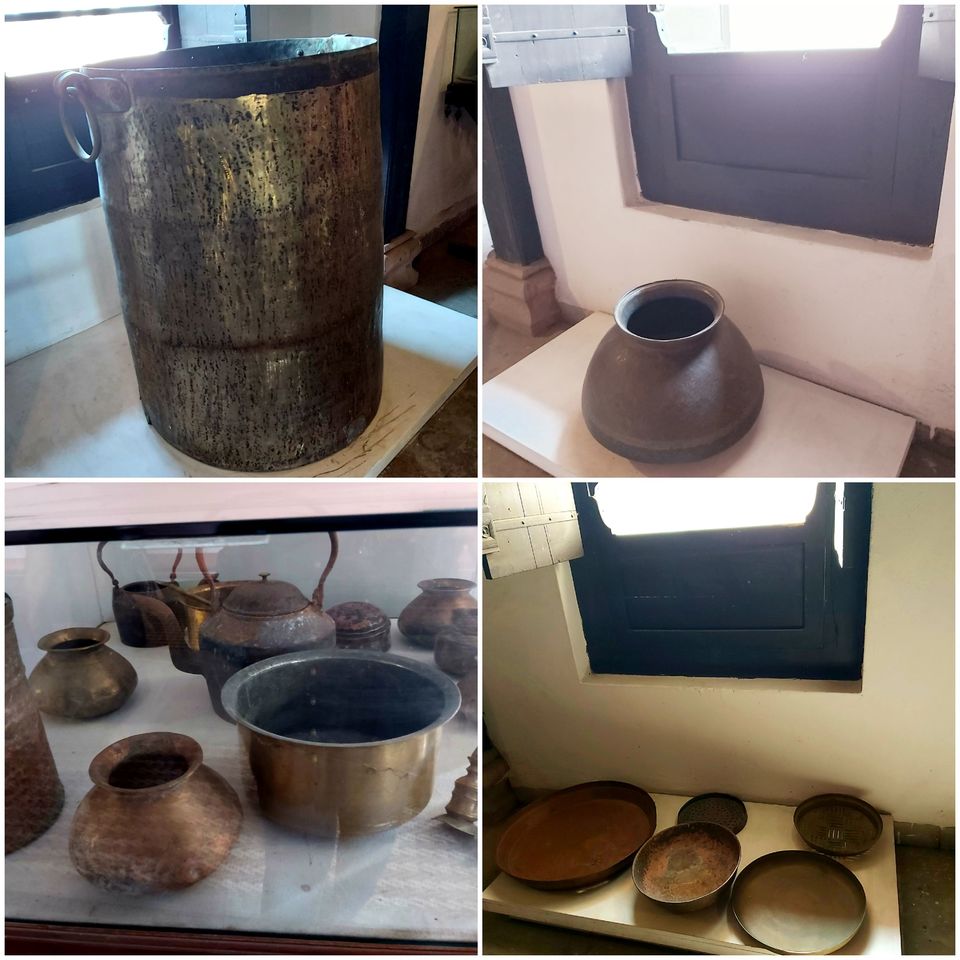 Stop 3: Saree Shopping
Indore is a great place for fabrics, especially handlooms like Chanderi, Maheshwari, Indori and Bagh Print sarees. Saree shop we loved: Shree Mahalaxmi Vastra Bhandar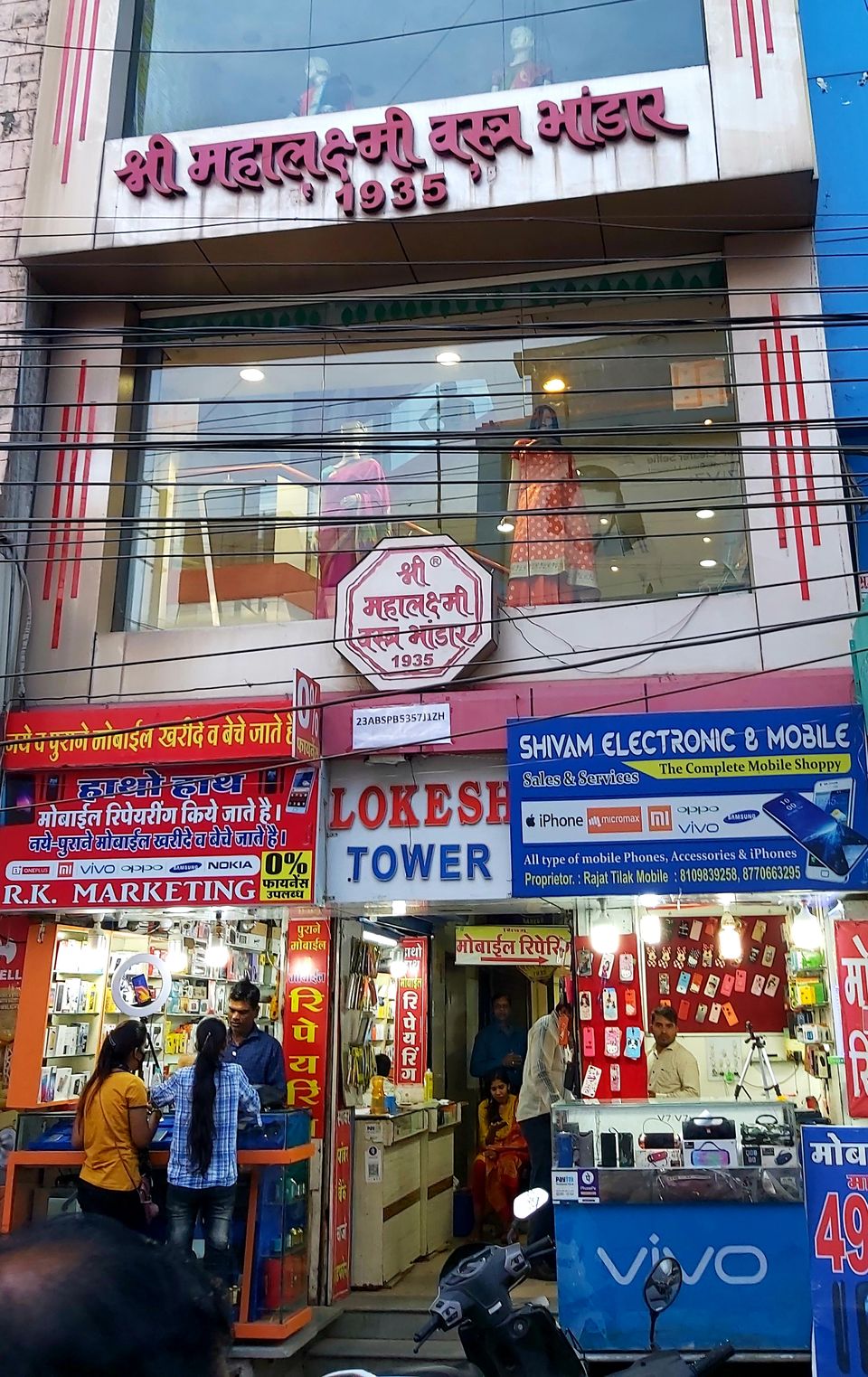 All that saree shopping lead to more food craving and especially tea. While looking for tea, we bounced upon this simple eatery called "Ratlam namkin and sweets". Another place we had some really yummy Sabudana Khichadi and Samosa.
Stop 4; Tea that taste like French vanilla or "Karachi Biscuit"
Our search for tea ended at A-1 café, a small tea stall on Chikmangalur Chowraha, as we walked straight from Ratlam (on our Left). Check this place out if flavoured tea is your take. We loved it instantly and went in for refills. I'd say, try karne mein kya harz hai (no harm in trying).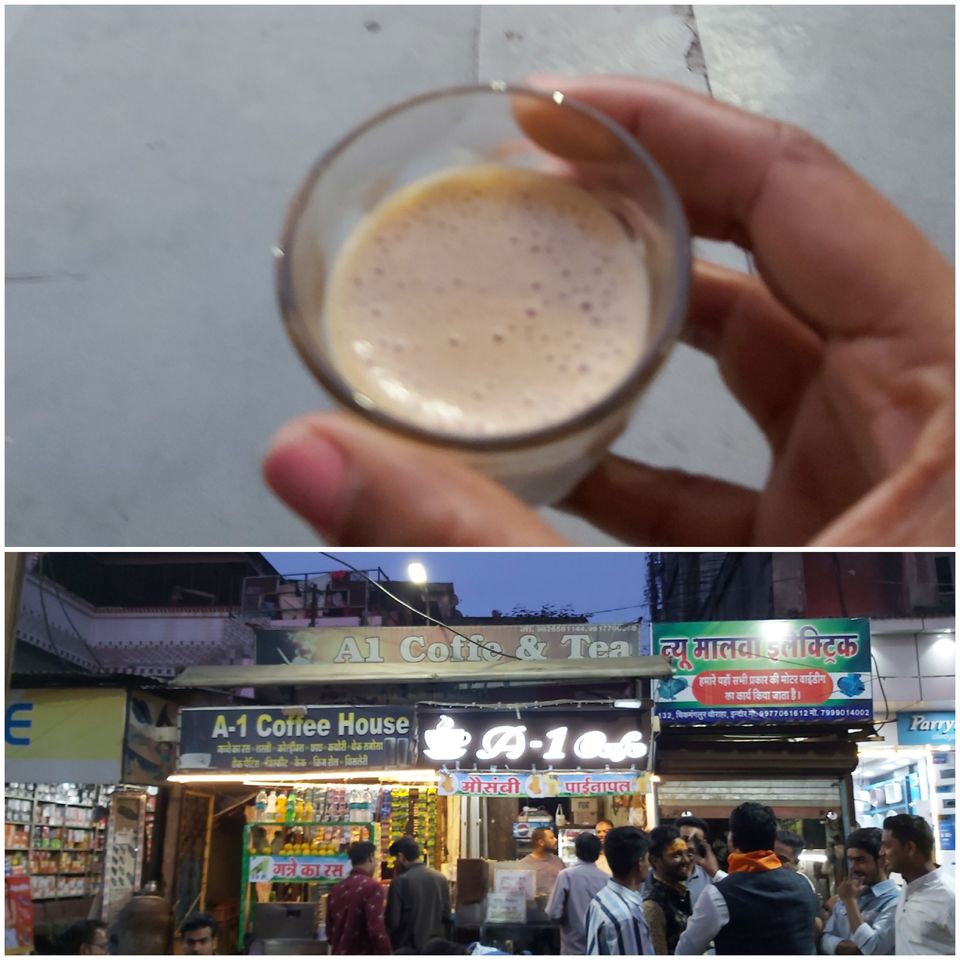 Stop 5: Khau Galli at Sarafa Bazaar.
No Indore food trip is complete without a trip to the Khau Galli at Sarafa Bazaar. Make sure you go with an empty stomach. We began with the softest of Gulab jamun and the creamiest of Rabdi and Moong Dal halwa and since I have heard, as per true Ayurveda eating principle, you start with "Dessert", I guess we were on the right track.
Other Things to try:
Garadu ki Chaat -A deep fried street speciality of Indore only available in winter season that are tossed in chaat masala. Garadu is a root from yam/ potato family, largely found in central India.
Aloo Tikki Chaat – (Deep fried Potato cakes topped with Chickpea Gravy at the place below.). The chole tasted good, but the I wish the Aloo tiki was pan fried instead of deep fried. for me the deep fried pattice didn't blend well with the chole.
Butte ka Kiss - Grated corn mash cooked in milk, Indian spices and a dash of lime. Topped with farsan and Coriander leaves, tangy and yum.
Pani Puri – the tastiest I have had. Although I tried the regular one. There are options to try 7 flavours in one setting.
Jalebi Rabdi – Need I say more
Coconut Crush – A refreshing drink made with blending Coconut Malai and the coconut water. A perfect way to wash down all the spicy and deep fried chaat.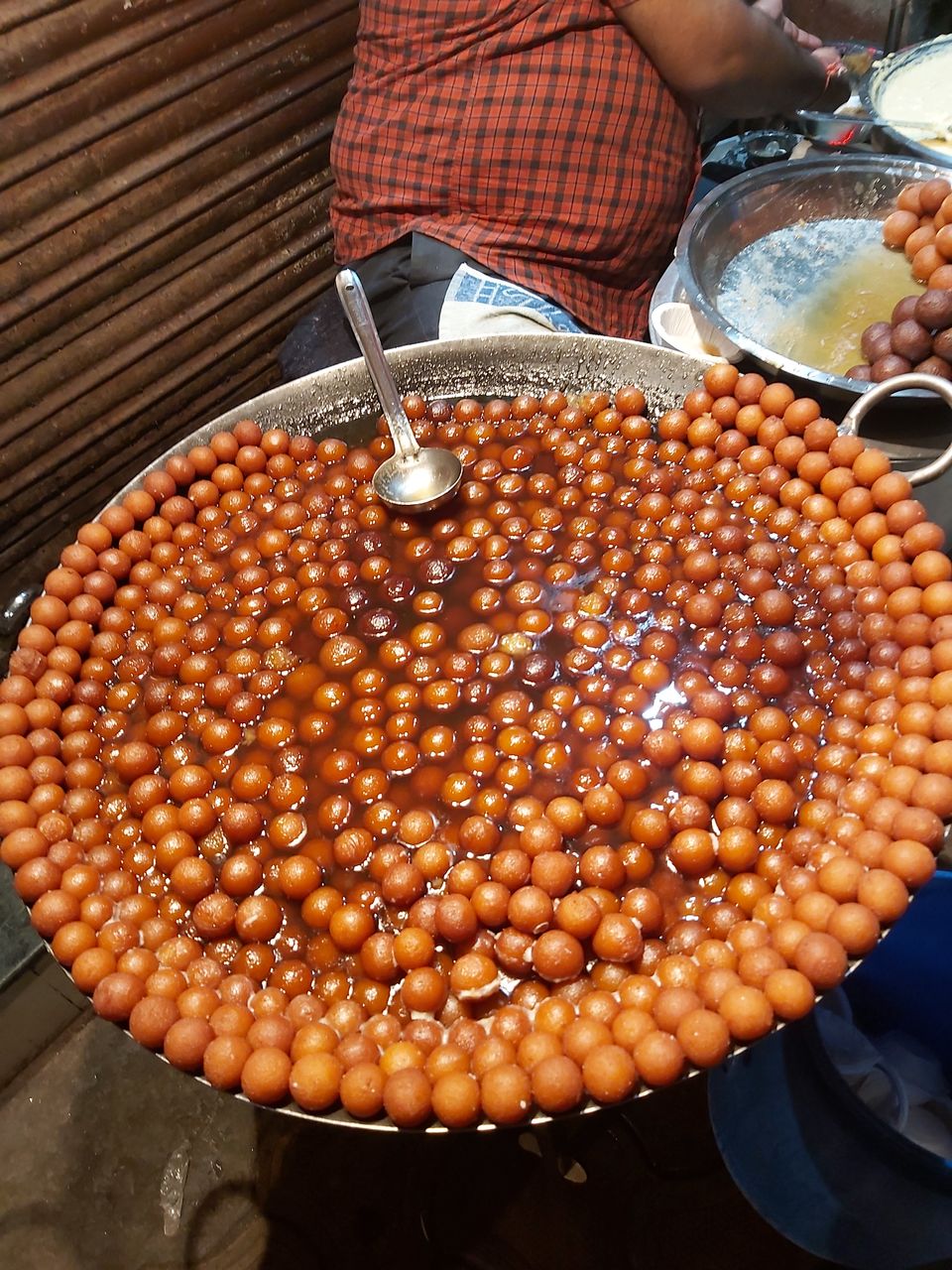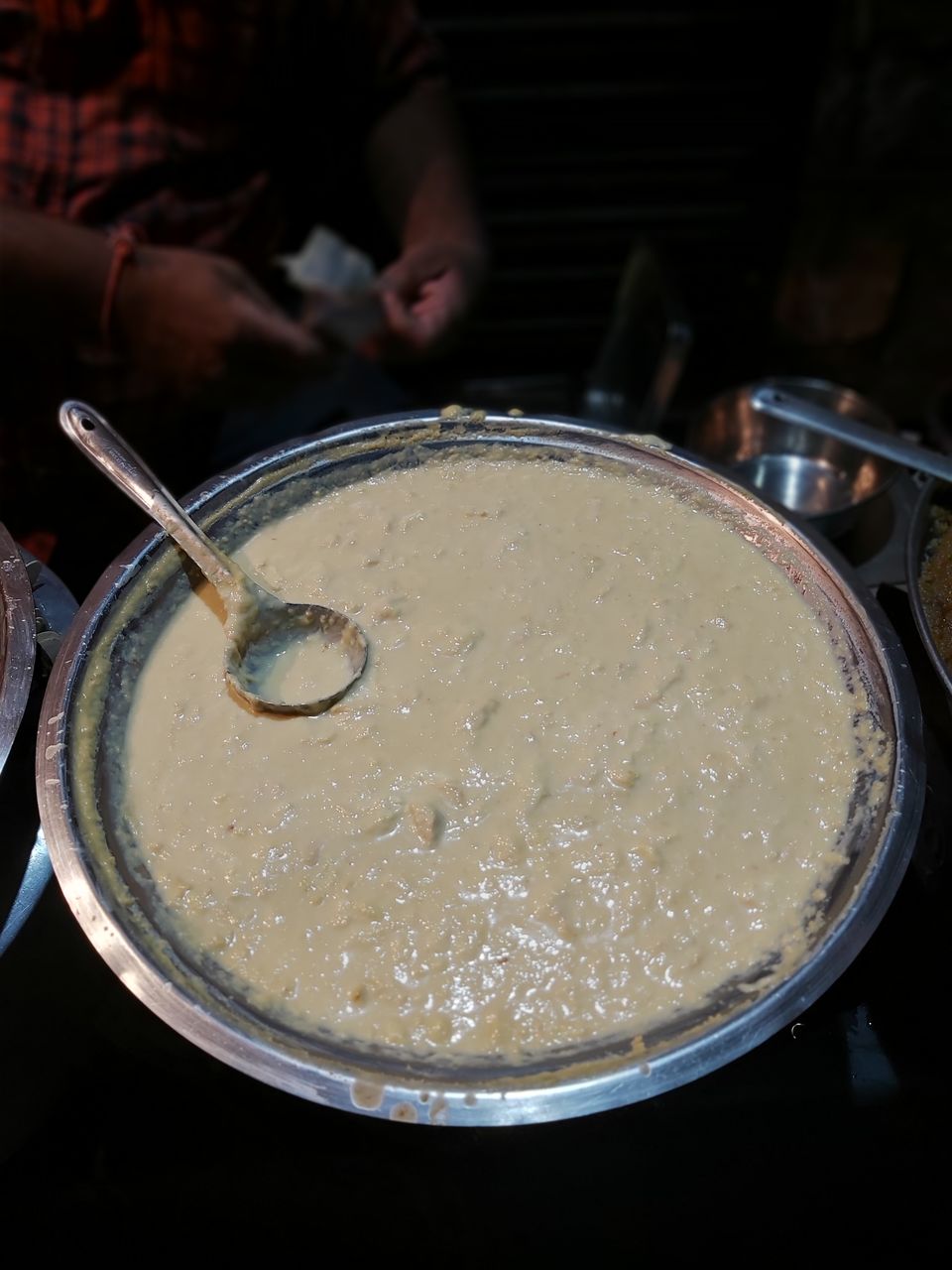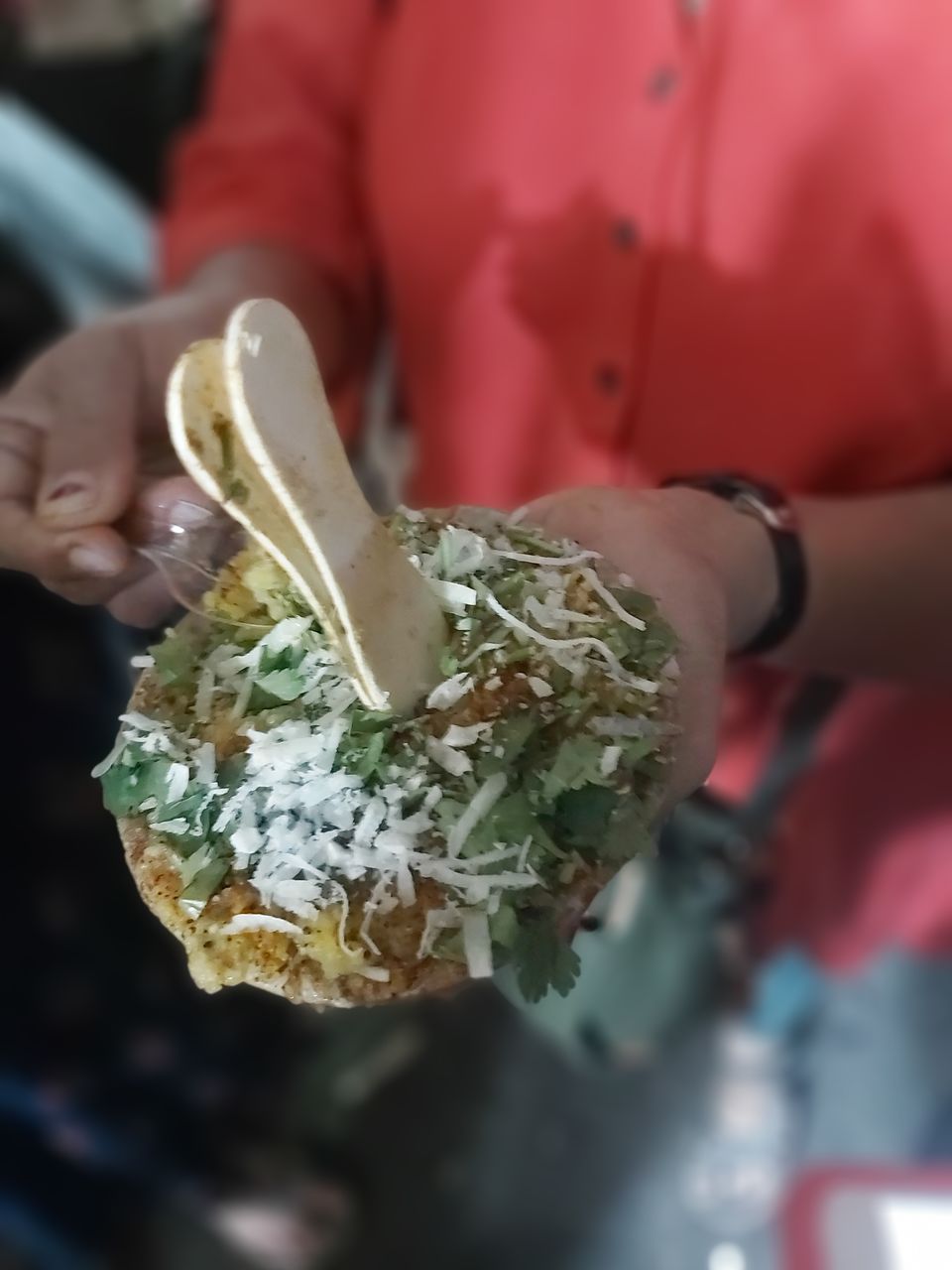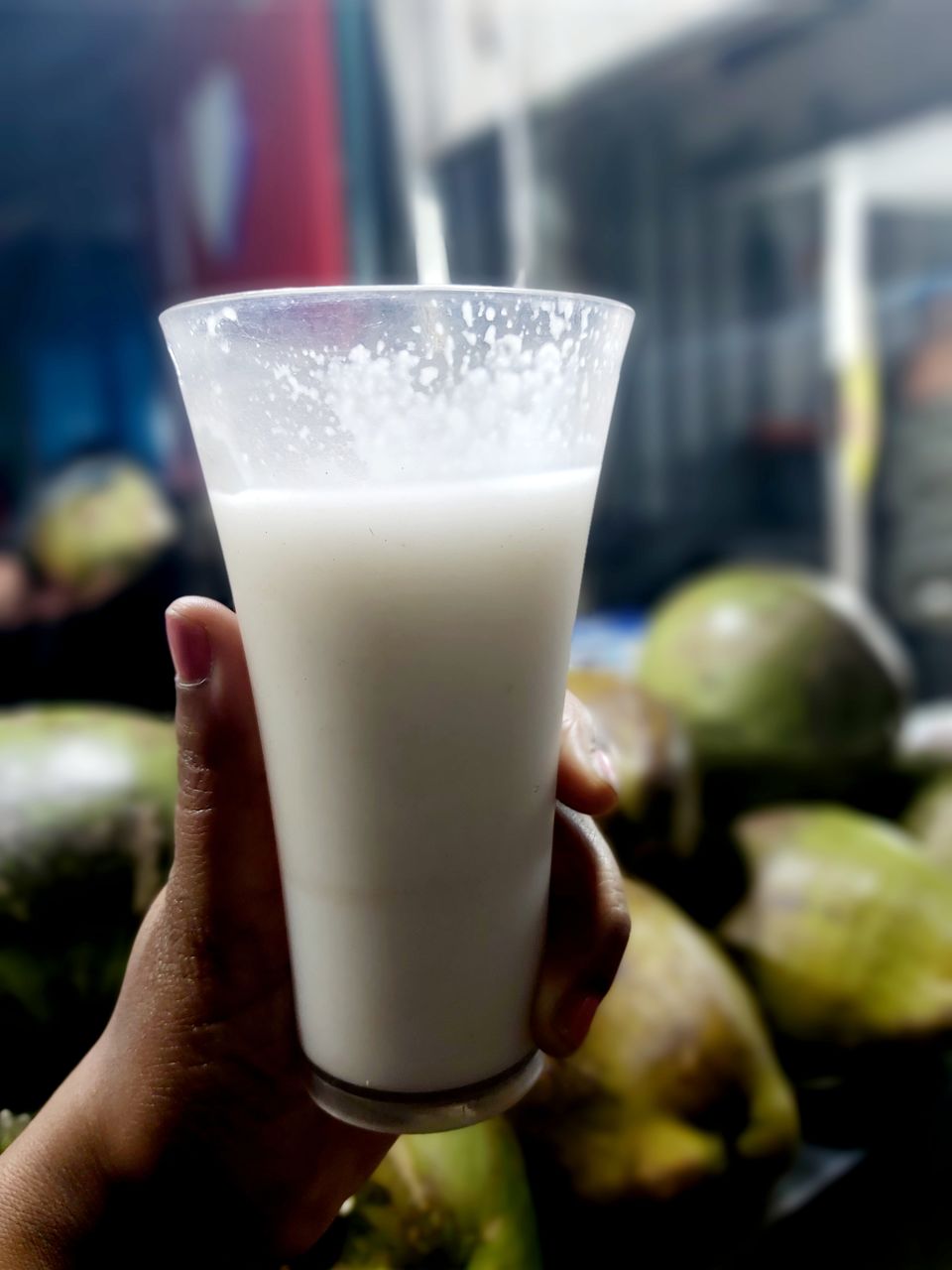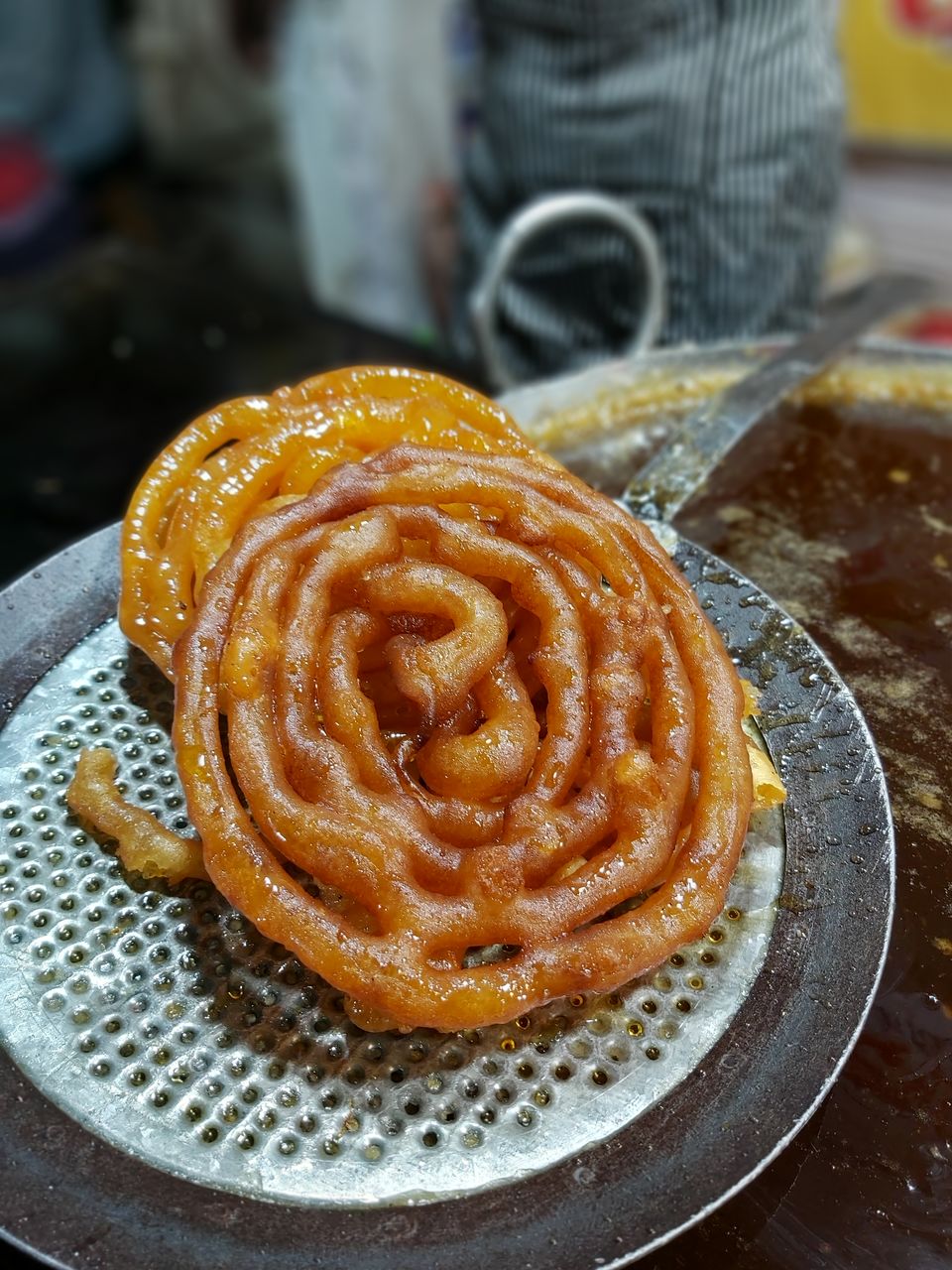 Day 2
Maheshwar - Raid of the Sarees, Boat ride on the Narmada and History of Maharani Ahilyabai
We set out along with the rising sun to go Maheshwar, driving through lush fields of garlic, onion, chole, potatoes and mustard. On the way we stopped for a typical Indore breakfast of poha, jalebi, fafda and tea.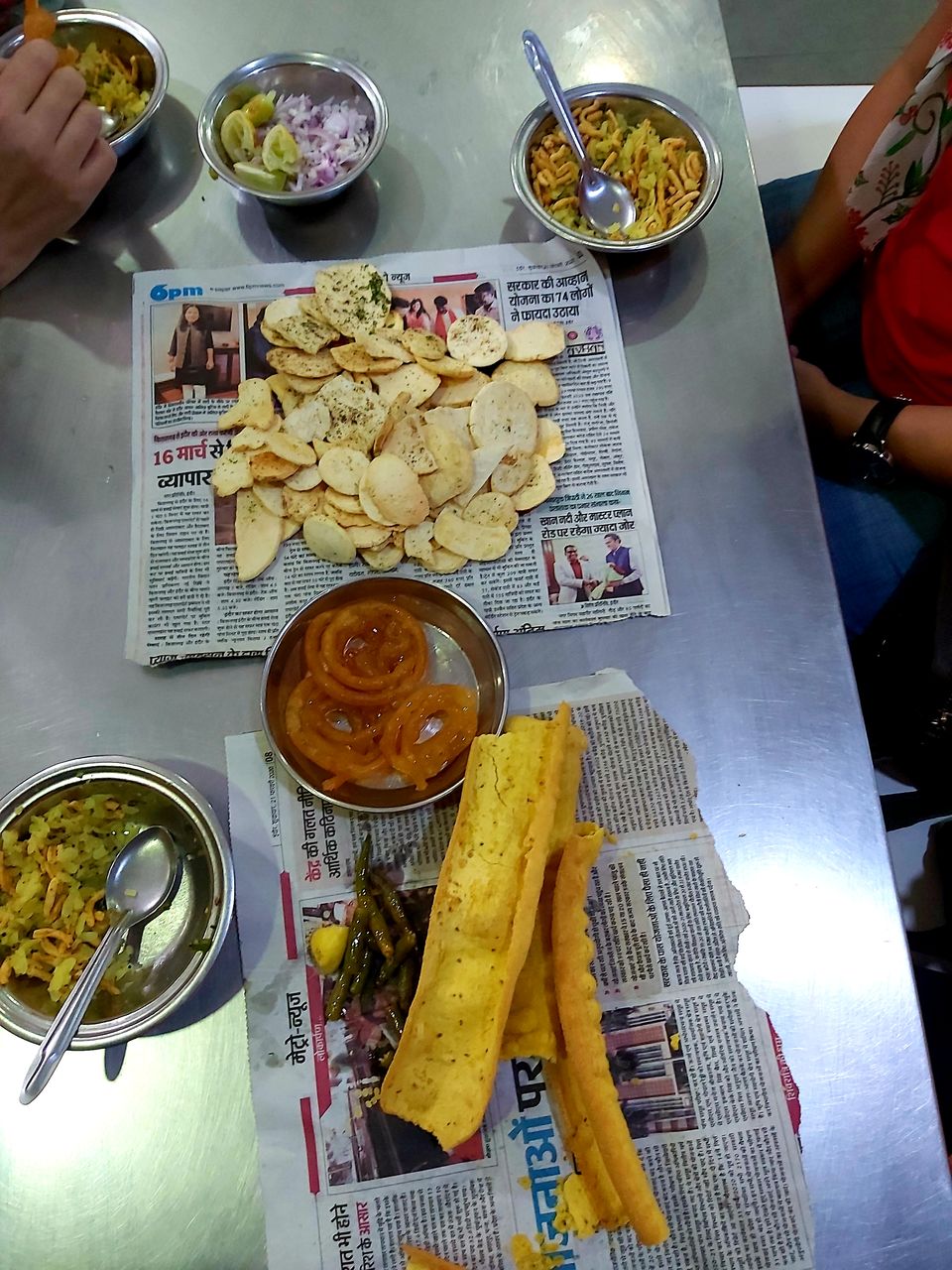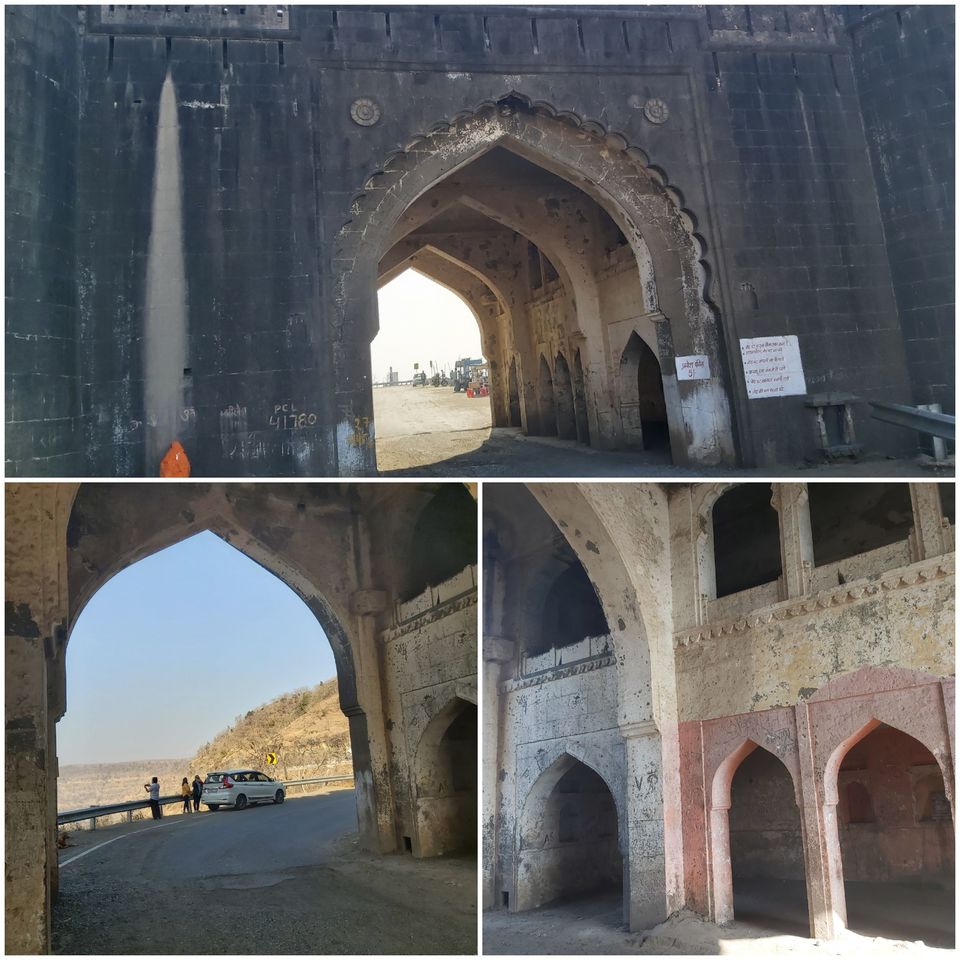 On reaching Maheshwar:
We began with heritage walk to explore the Rajwada of Maharani Ahilya Bai. It is phenomenal how such a simple vada (palace) had so much history that you could drift away in her era and would want to bow down to her bravery and her able administration. I would recommend a guide which come at a nominal cost of 350rs/-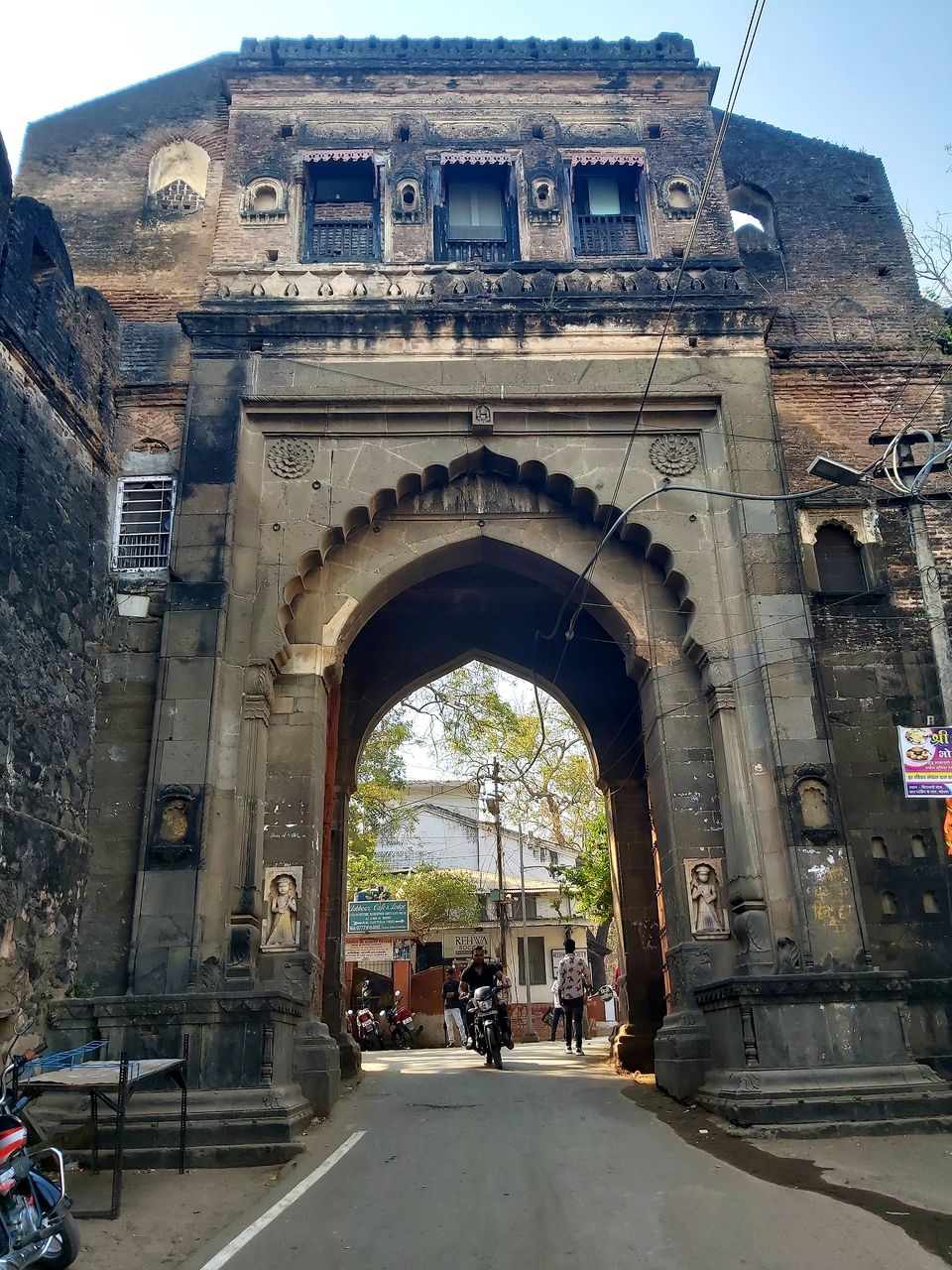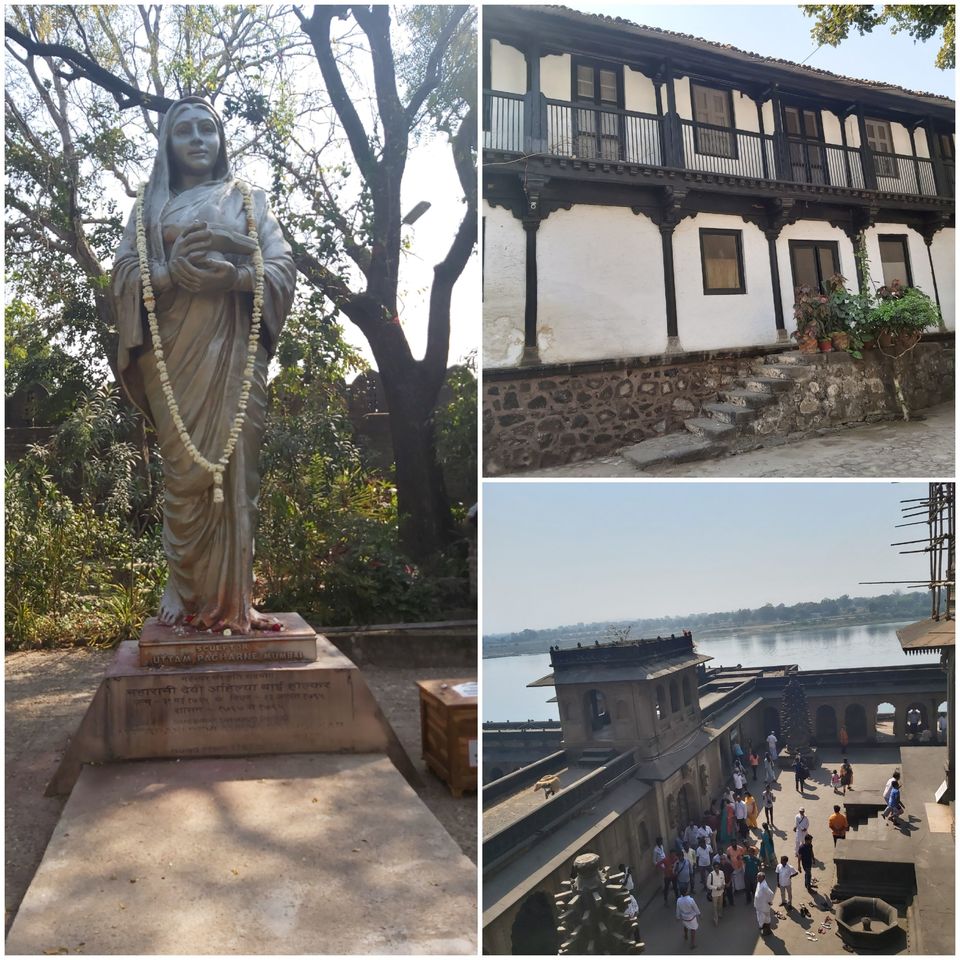 As you walk towards the end of this ancient riverside fort , stop to visit the handlooms weavers of Rehwa Society , and get an sense of the immense hard work they put into to produce that 5 yard called "Maheshwari Saree".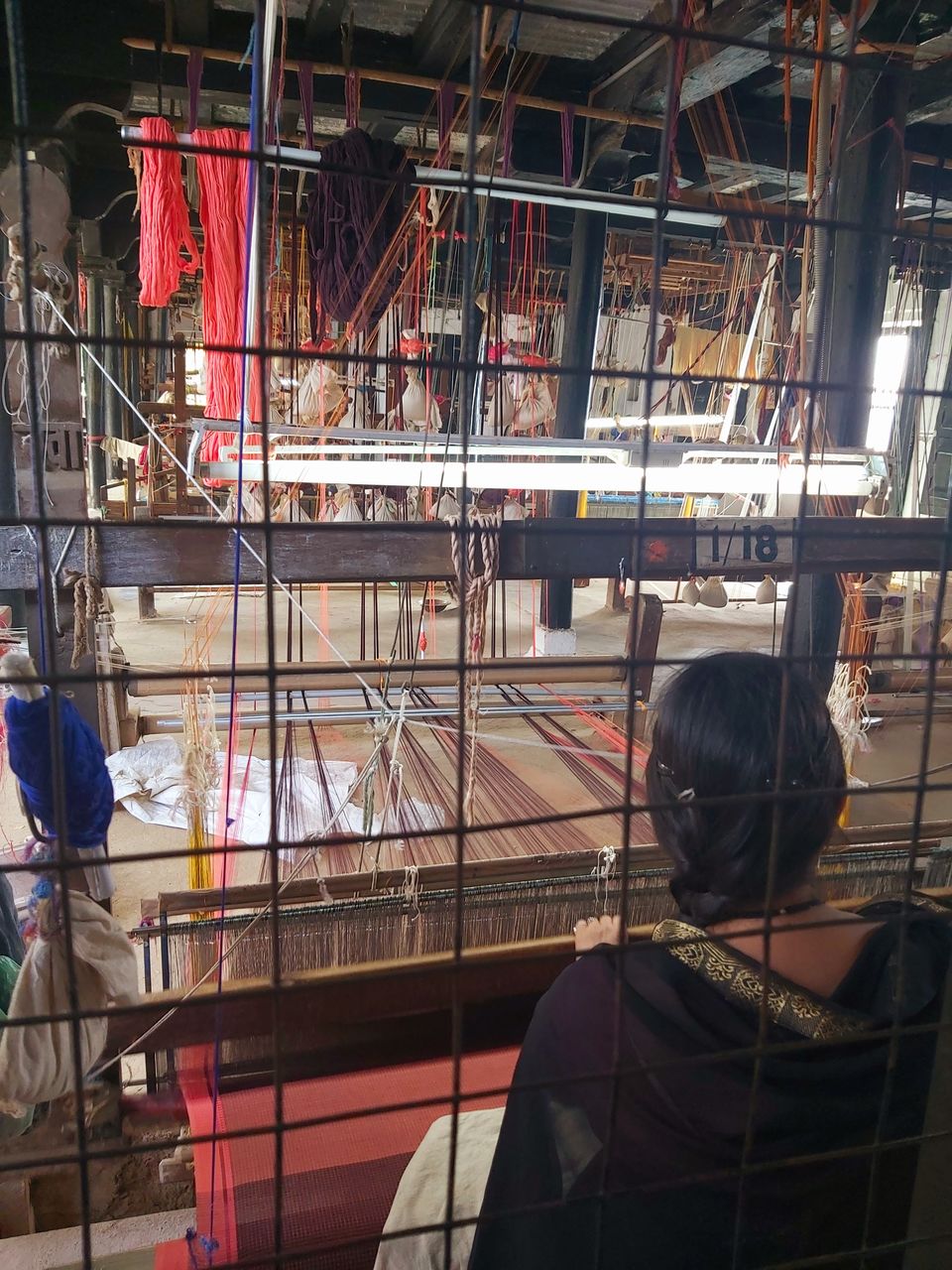 End your heritage walk with a boat ride along the Narmada River and don't forget to ask the helmsman to stop the boat in the middle of the river so you can click of a panoramic view of the palace fort on the ghats of the river.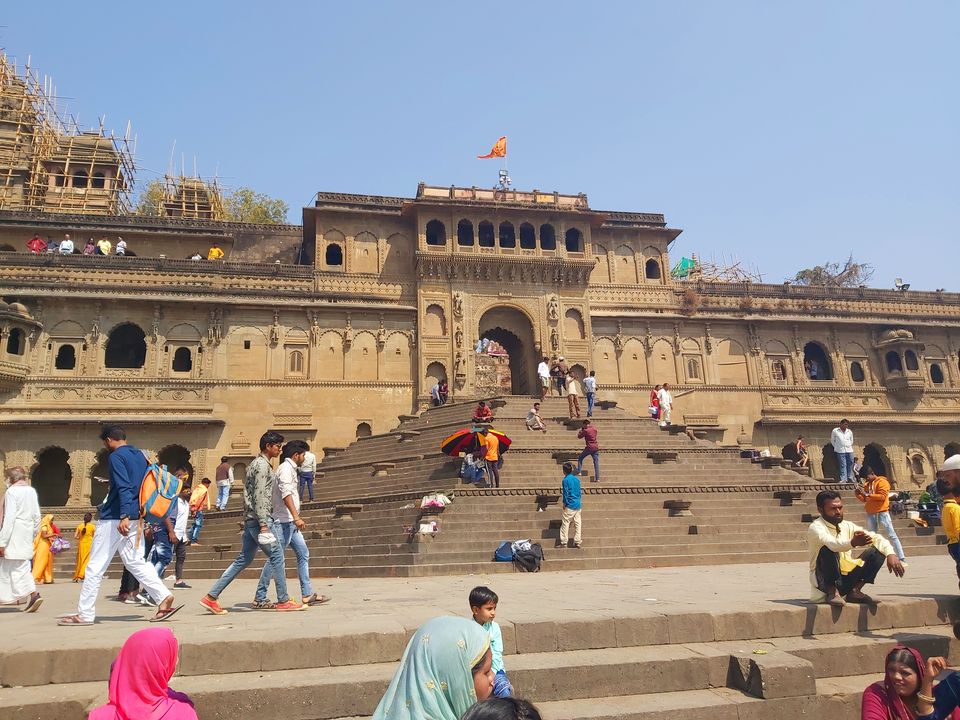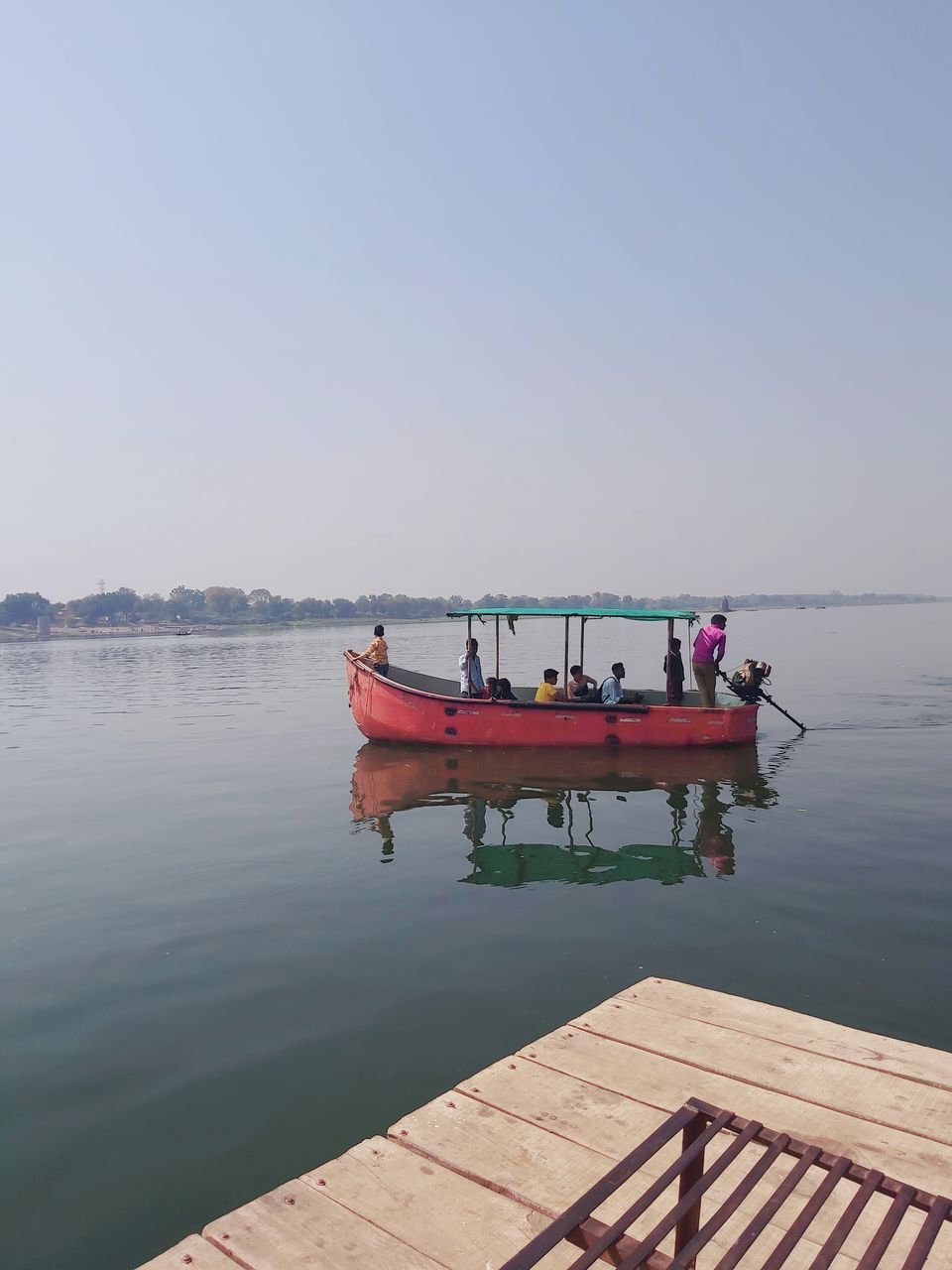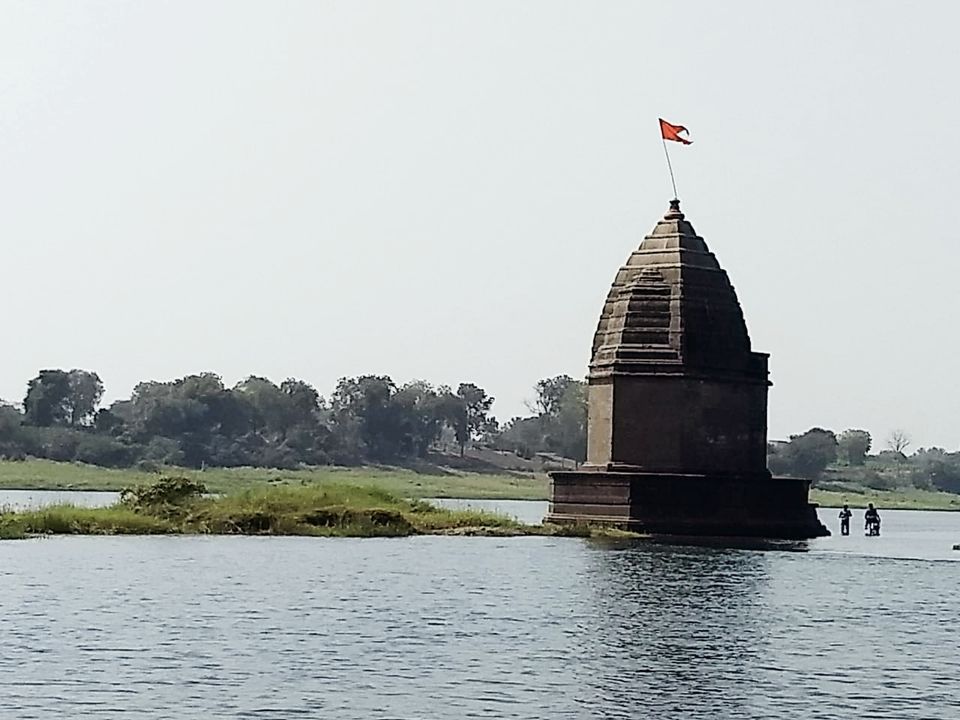 Maheshwar is home to beautiful village of handloom weavers. True to their craft, they spend hours, days and months with their Waft and Weft to spin that beautiful Maheshwari Saree. We were told they would be fined and jailed if the weavers ever used Power looms. We met with one such weaver and 3 hours later, we had practically raided his home. It was a different high buying the creations directly from the creator.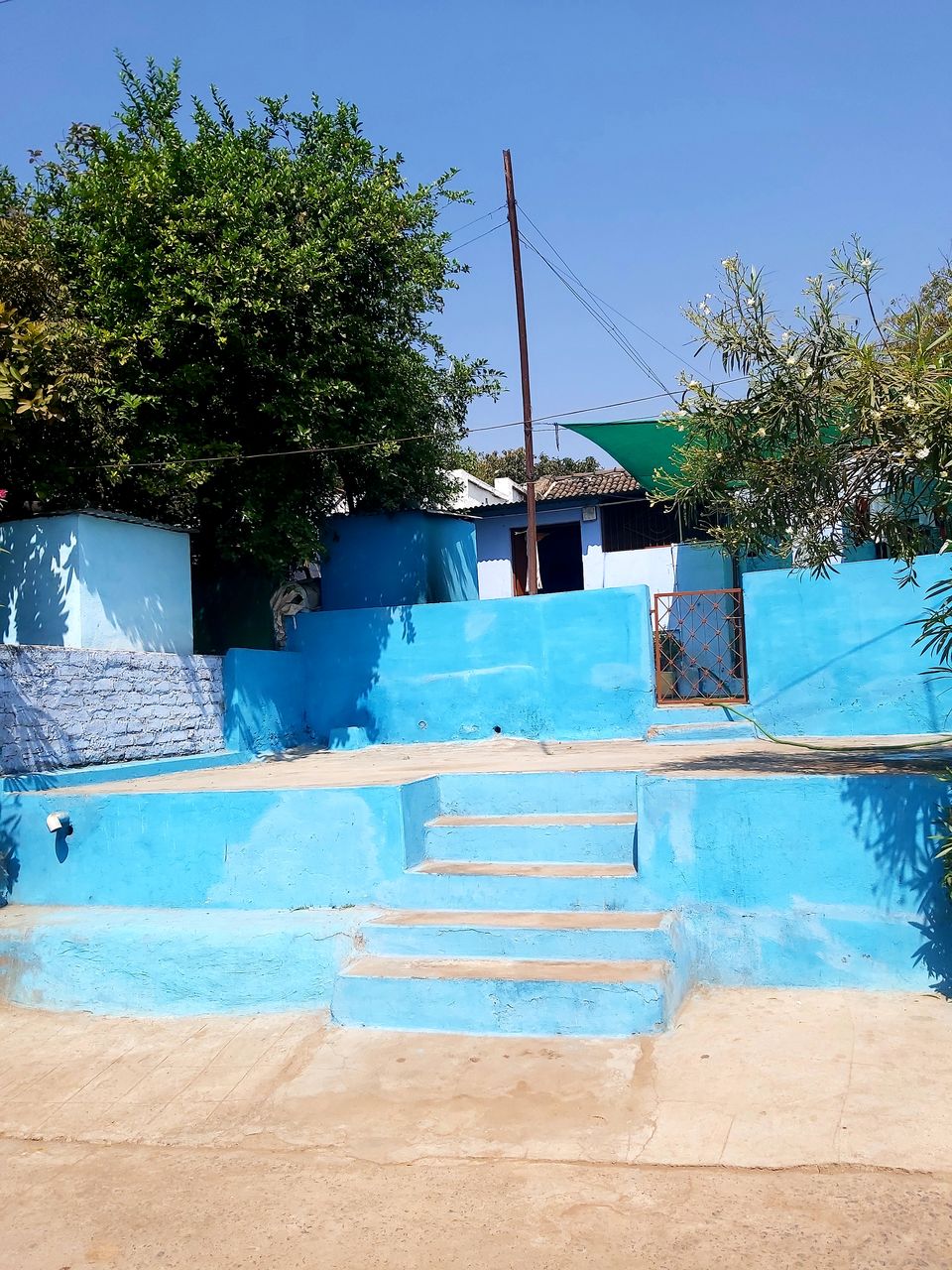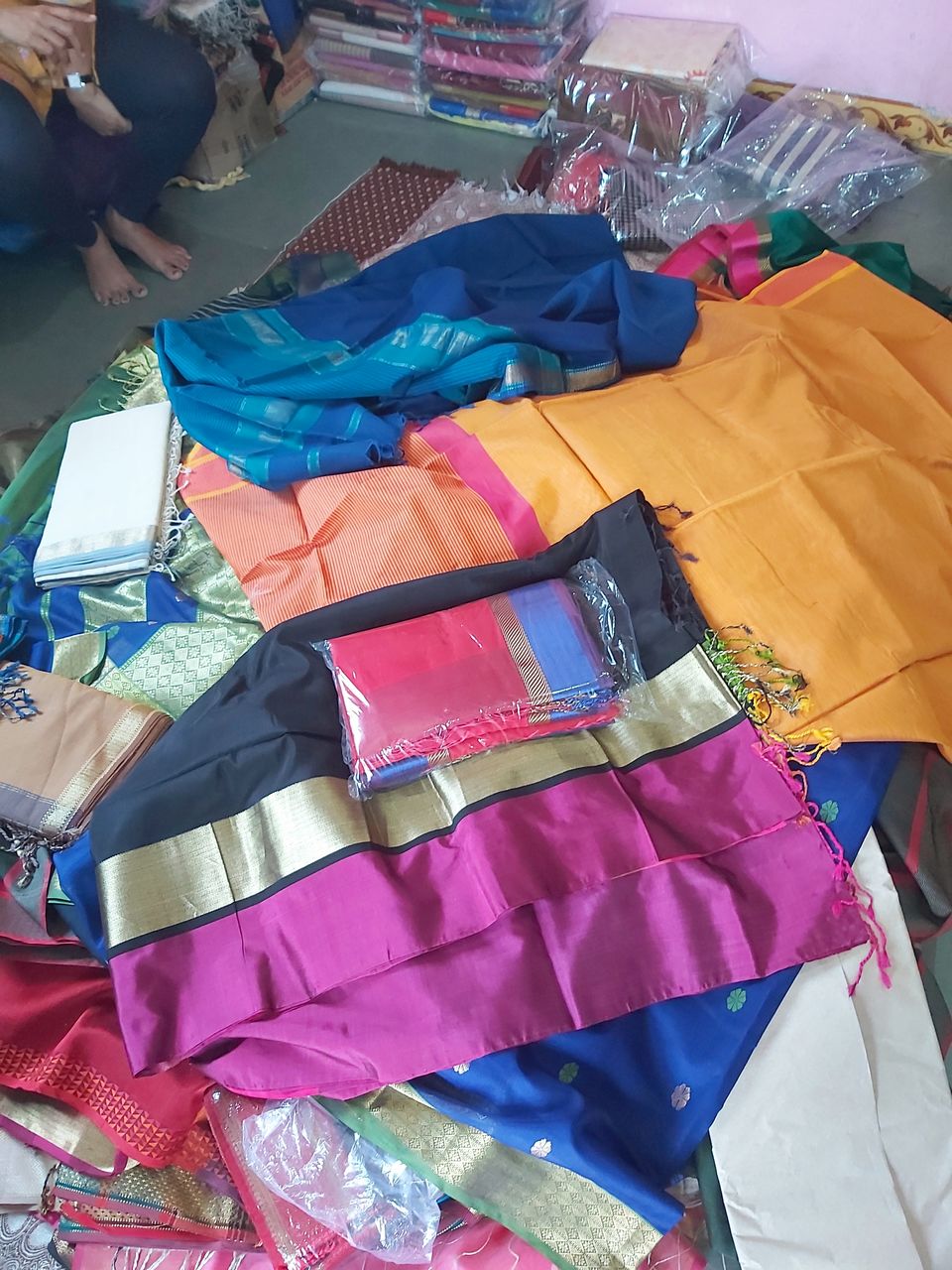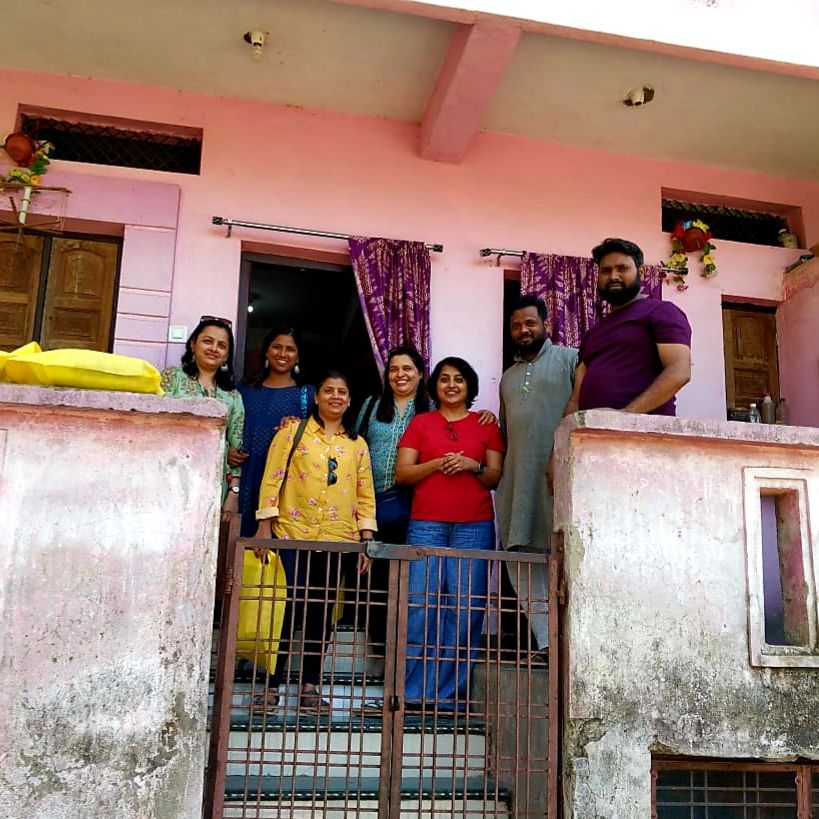 Day 3
Tip: I would recommend taking an early afternoon flight. But if you decide to take the evening flight like us, then try a tour of the Laal Bagh Palace. See the place for the opulence and striking resemblance to the Versailles Palace in France. I had a déjà vu of Europe. The construction of the palace began in 1886 under Tukoji Rao Holkar II. It was carried out in three phases and the final phase was completed in 1921 under Tukoji Rao Holkar III. Its a pity that like all our historical monuments this relic also suffers from low maintenance and misuse by the public.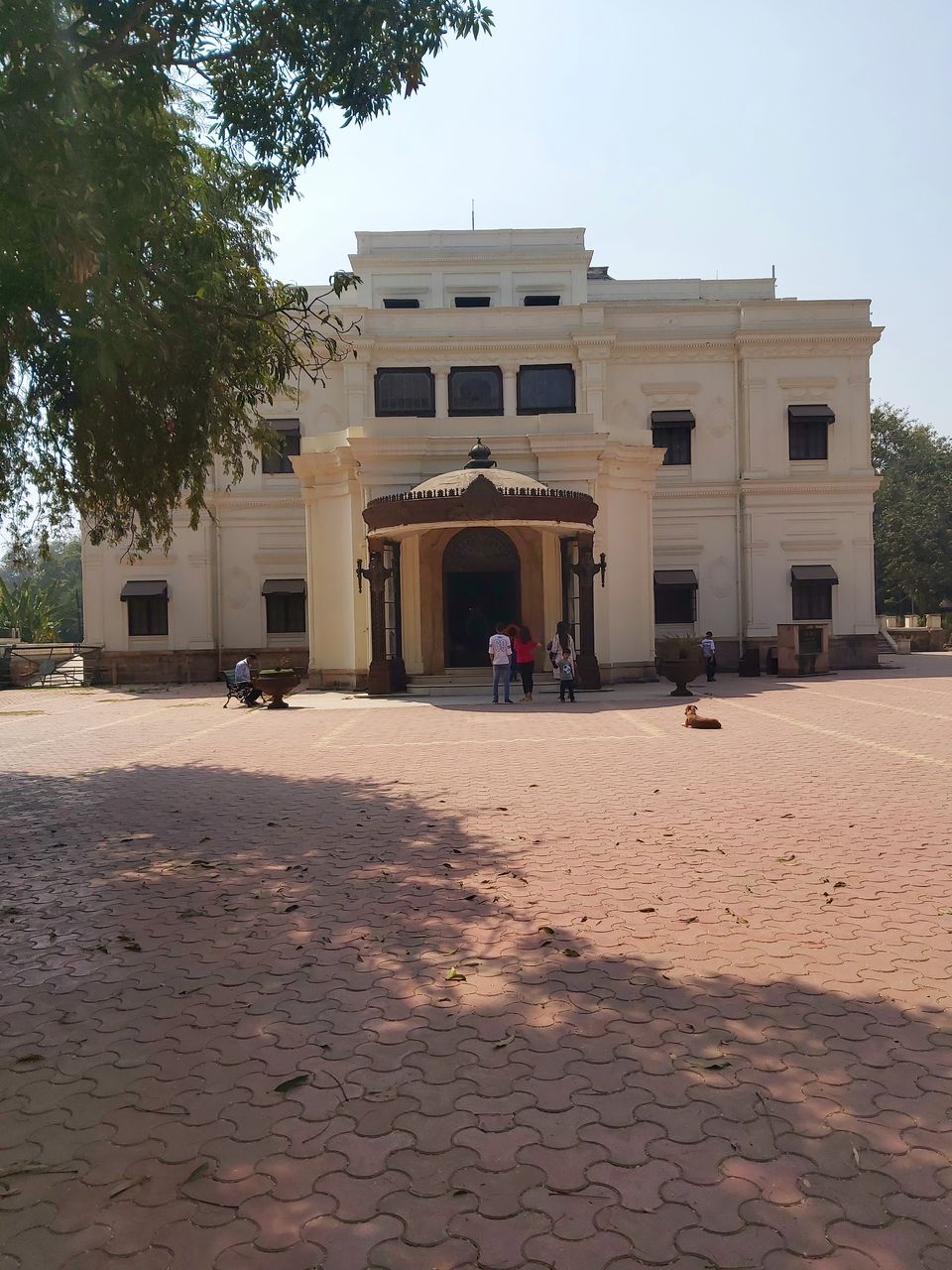 Things I wish I could have avoided
1. Haggling with Auto drivers. Ubers are the best. or still better fix an Auto guy for the 2 days
2. Momos at Sarafa Bazaar
3. The Food at Apna Sweets
4. The Kyraid Hotel. This Hotel is understandably a budget hotel. But not recommended is you want to spend some time in the room. The toilets specially were very small.
It was finally time to say goodbye to the food haven and impressively clean city. A long weekend that was short and sweet but full of fun and frolic. I hope this blog inspires you, like me to take a hard look at your annual holiday list and plan all those Long weekends to explore new place.
#Long Weekend
#FoodWithaView
#LadysFirst
Tags
FBAI Awards

Vikhroli Cucina

Travel