Enjoy your date night in a dreamy ambience with delicious treats in Mumbai
Check out these date night venues in Mumbai for a memorable evening on Valentine's Day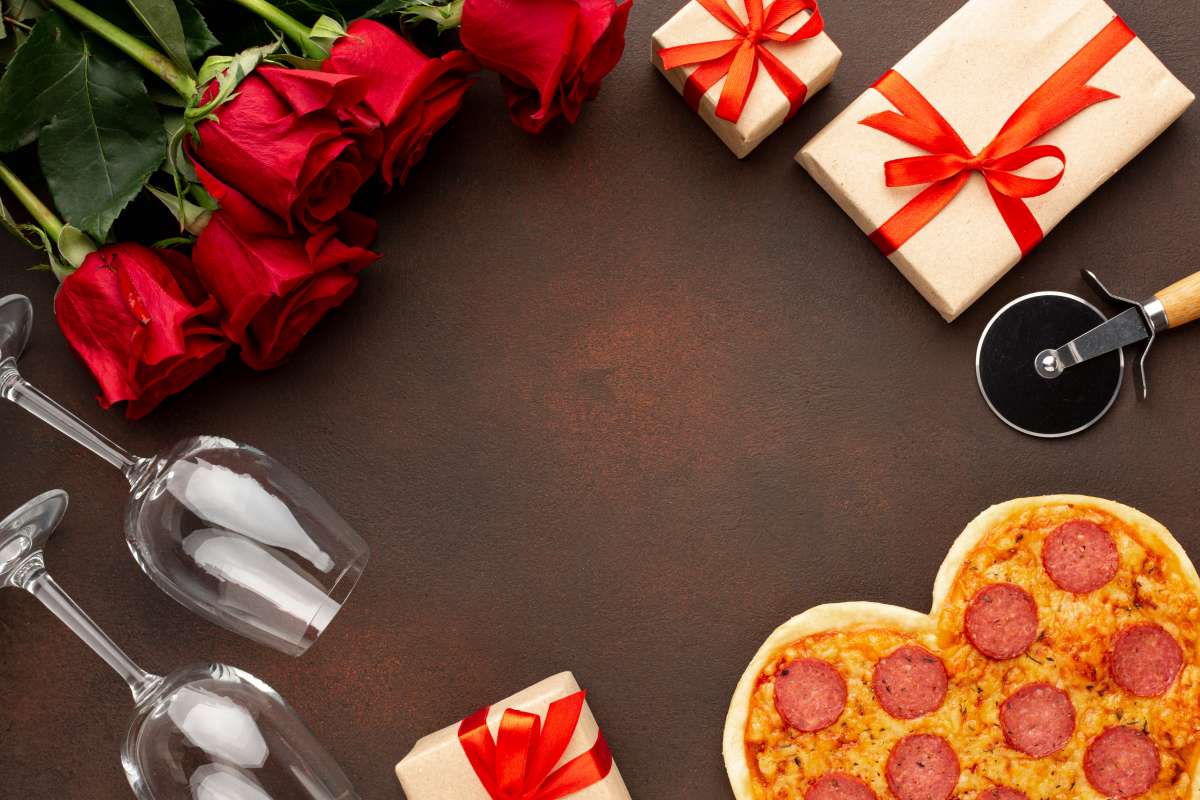 This Valentine's Day, just embrace the magic of romance and leave your dinner plans to us. A bunch of restaurants, lounges and bars will serve delicious Valentine's treats and we have curated some exciting options for you. This list is blend of restaurants with delicious cuisine, chich ambience and breath-taking views. So, get ready to celebrate love and dine in style.
Bizza
Bizza serves authentic Italian wood-fired pizzas with speciality doughs, sauce and toppings that are prepared using only the finest ingredients sourced locally. The menu also includes a selection of salads, pasta and desserts. The bar too, serves classic and innovative cocktails.
Bizza ranks high on our romance meter with a cosy ambience, relaxed vibe and delicious food.
Location: 35th Road, Off Linking Road, Bandra West, Mumbai.
The Burrow
The Burrow boasts of chic and elegant interiors with wooden tables and vintage lights, it is the epitome of sophistication.  The place is known for its warm hospitality and tantalising European menu. Enjoy their juicy jackfruit steak, aromatic spiced pumpkin ravioli and decadent seafood chowder while you sip on some cocktails. If your love language is sharing food, a hearty meal at The Burrow should be your choice.
Location: Adani Inspire, G Block BKC, Patthar Nagar, Bandra East, Mumbai.
Millo
Millo offers a unique take on everything from food to drinks to decor. The charming and intimate atmosphere makes it a perfect spot for a romantic date. The cool colour palette, combined with wooden furniture, creates a warm and inviting ambience.
Millo elevates traditional vegetables like broccoli, tomatoes, onions, and bell peppers with a global touch. The inventive cocktail menu features creations like the 'Flavourful Sphere' and 'Once Upon a Time in Hollywood,' and the Japanese-inspired menu offers delicacies such as Okonomiyaki, sushi, miso udon hot pot, and Umami, leaving you craving for more.
Location: Times Tower Office of Tata Housing, Senapati Bapat Marg, Lower Parel, Mumbai.
Zerua
What happens when Mumbai meets the Middle East? You get Zerua which boasts of an immersive experience with its innovative menu, delicious food, elegant roof-top ambience, and a breath-taking view of the city's skyline.  Zerua's menu features a selection of contemporary dishes like the Dukkah-crusted fish, truffle mushroom volcano maki and lamb carne asada. It is also known for its delicious zero-waste cocktails and wines. Head to Zerua for an indulgent night. 
Location: Atria Mall Rooftop, 5th floor, Dr Annie Besant Road, Worli, Mumbai.
Masala Library
Here's a fine dining restaurant that serves food inspired by the cuisine of India. Located in the heart of Mumbai, it serves delicacies inspired by a blend of progressive and iconic flavours of the country. Every dish right from Salli Boti to Masala Papad is reinvented masterfully with the czar- Jiggs Kalra, at the helm. The ambience at this place is very inviting and makes it a great place to enjoy with your loved one. Head to this vibrant and elegant space to fulfil your indulgences and satiate your taste buds.
Location: Ground Floor, First International Financial Centre (CITI Bank Building), G Block, Opposite Sofitel Hotel, Bandra - Kurla Complex (BKC), Bandra (E), Mumbai.
Indigo Deli
Indigo Deli has a very elegant ambience that makes it the perfect place for intimate dinners and celebrations. The restaurant serves dishes with finesse, passion and a contemporary twist. Indigo Deli offers an extensive menu which includes starters, salads, soups, tacos, sandwiches and thin-crust pizza. There's a brand new range of delicacies for dessert lovers, like the gooey chocolate lava cake. Treat your special someone to a culinary experience like no other.
Location: Level 1, Palladium Mall, Senapati Bapat Marg, Lower Parel, Mumbai.
 Do you know of other popular spots in Mumbai for the Valentine's day? Let us know in the comments.
Tags
Mumbai

Restaurants

Café

Valentine's Day