The regional food in India's state bhavans
Delhi's state bhavans offer authentic regional cuisine which anyone can try at an affordable cost
The Godrej Food Trends Report (GFTR) 2022, predicts a rise in the exploration of regional cuisine amongst not only Indian chefs but also those popularising the cuisine abroad. "We seem to be moving towards a more refined knowledge of Indian food" says Sandeep Pandit Creator of 'The Spice Angel' in Australia. "The conversations have moved away from 'curry' to regional Indian cuisine. Some of the best chefs I interact with are making big efforts towards understanding Indian food techniques. With global names like Gordon Ramsay, Jamie Oliver, Gary Meghan, David Rocco and others showcasing Indian food on their creative channels and on their restaurant menus, the world is slowly awakening to the complex kaleidoscope of flavours that is Indian Food & Beverage."
As we at Vikhroli Cucina continue to discuss the vagaries of the Indian regional cuisine, this Navaratri we bring to you a special treat - Delhi's state bhavans.
The national capital is home to all the state bhavans of the country. A state bhavan acts as guest house for the dignitaries from different states and more interestingly, also caters to the public at large by serving them authentic regional cuisine. So be it Gujarat's khichda, Assam's pork curry, Andhra's Chicken Dum Biryani, or Kerala's Malabar parotta, you can hop from one bhavan to another and discover a range of authentic regional cuisines the country's diverse states have to offer.
Delhi's state bhavans offers its visitors a unique experience of eating regional cuisine, cooked by regional chefs from across the nation without having to travel great distances.
The land of garba, Gujarat, serves its visitors fluffy dhokla, khaman, bhakarwadi and khichda. Food connoisseurs can also look forward to a delightful spread at the Kolkata bhavan this Durga Puja. "Since I am married to a bengali I look forward to all the Pujo food in Navratri -- from rolls and puchka to chops and cutlets to all the mishti and doi that we can find in Delhi or Calcutta" says Anubhuti Krishna independent food writer, consultant and food chronicler.
"Before it shut down, we visited the Sikkim house often." says Krishna when asked about her experience with state bhavans. "Goa Bhavan is another one that we like but it is Andhra Bhavan that has our heart -- and all of Delhi's. It has some of the best food in the city and the vibe is energetic, frantic, crazy and just amazing. We have taken our children there since they were toddlers, have waited there for hours and stuffed ourselves so much that we couldn't move. All our guests are taken there and friends too" she adds. The Andhra Pradesh bhavan offers its visitors a complete thali (a staple offering amongst the different state houses) prawn curry, chicken dum biryani and mutton fry. The mutton fry is made of juicy mutton marinated in chilli powder, ginger, onions, cooked in chillis, curry leaves and served with rice or parotta.
According to the GFTR Report 2022, North East Indian cuisine is also set to garner special attention this year, with food lovers discovering the treasures offered by the seven sisters. The Assam Bhavan, serves its guests dishes such as Fish Tenga, a sour fish curry infused with kokam, Kharoli, a mustard chutney served in banana leaves, Pork fry, pork marinated in tamarind pulp and cooked with a host of spices.
Vegetarians also get options such as baingan bhaji, Pitika, amongst others. Similarly, the Naga Bhavan is also famous for its pork dishes such as ginger-garlic marinated pork cooked with red chilli powder and the seasonal vegetable bamboo shoots. A pork thali also awaits pork lovers at this bhavan.
Continuing our exploration of eastern delicacies, we come to Odia. The Odia Bhavan is home to dishes such as Mahur, Vegetable Besar, a chopped vegetable curry cooked in mustard paste, and regional desserts such as Karka Pith, Chenna poda, a paneer based sweet dish, etc.
Moving north, the Bihar Bhavan is famous for its signature dish- Litti Chokha. Litti are wheat dough balls stuffed with a spiced sattu/gram flour and served with chokha or vegetable currys such as baingan chokha, tamatar chokha or aloo chokha. Other dishes such as chicken pakora, khada masala chicken are also famous here.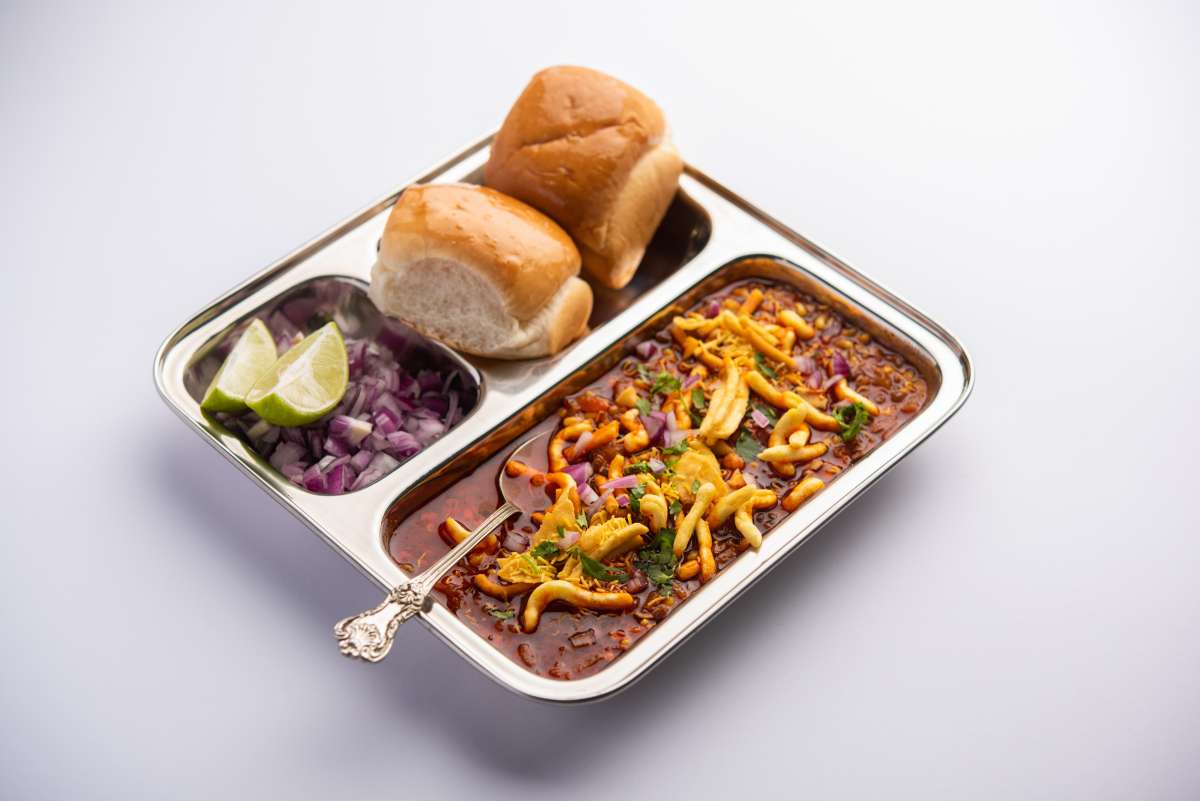 While we have only covered a few of the bhavans, other state bhavans such as Maharashtra Bhavan, famous for its home-like puran poli, kolhapuri mutton, Kerala bhavan- known for its Malabar parotta and appam or Goa Bhavan are also notable destinations which attract plenty of food lovers. "I also love Tamil Nadu and Chhattisgarh Bhavans. Gosh! Now I need to go to a bhavan to eat!" concludes Krishna.
Is that how you feel too? Hurry up and visit some of the bhavans yourself!
What are some other state bhavans you enjoy visiting? Tell us in the comments section below
Download the Godrej Food Trends Report 2022 .
Tags
Indian

Regional recipe

Themed restaurants

GFTR

Unique experiences

Festival