Six food shows, food lovers can binge on during the lockdown
Whether it's for menu inspiration or to enhance your culinary knowledge, we have curated some interesting food shows that should be on your must-watch list.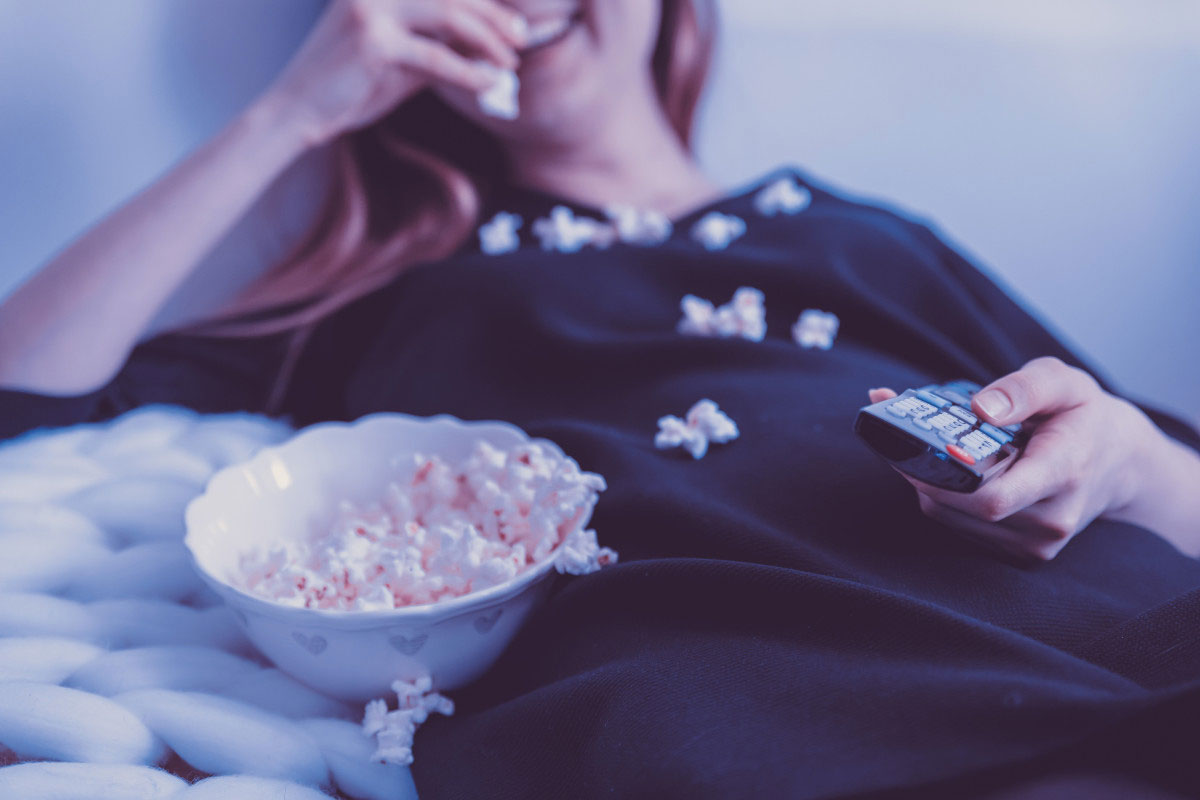 1. Salt Fat Acid Heat on Netflix
This highly acclaimed docu-series is hosted by celebrated food writer and Chef Samin Nosrat. It is based on her James Beard Award-winning book of the same title and demystifies the basic elements of good cooking. The travelogue has Nosrat going through Italy, Japan, Mexico and California to understand the importance of the four elements in food. Interestingly, the show also won the 2019 James Beard Foundation Broadcast Media Award for 'Television Program, on Location'.
2. Highway on my Plate on Amazon Prime
Who doesn't remember watching Highway on my Plate on television? Rocky and Mayur ate and laughed their way across India in this fun food and travel show, keeping us entertained and giving us food goals at the same time. If you were a fan of the crazy duo's adventures, you can now watch some of the older TV episodes online as well.
3. Gordon Ramsay: Uncharted on Disney Hotstar
Gordon Ramsay goes further than he has ever done before in his quest for culinary inspiration. Watch his unforgettable adventures and cultural experiences at some of the most remote locations across the globe.
4. Raja Rasoi Aur Anya Kahaniyaan on Netflix
From the royal family of Kuthlehar in Himachal Pradesh to the Wodeyar King of Mysore -- the first season of this popular show explores how various Indian cuisines, as we know them today, were moulded in the kitchens of royal families. This is a good show to watch if you enjoy food history and would like to do a deep dive to understand various regional cuisines.
5. Masters of Taste with Gary Mehigan on Disney Hotstar
Fans of the former MasterChef Australia judge will be queuing up to watch this show. Gary Mehigan explores the Indian food scene in Mumbai and Delhi with renowned chefs and celebrities.
6. Eat the World with Emeril Lagasse on Amazon Prime
American celebrity chef and restaurateur Emeril Lagasse hosts this food-fueled adventure across the globe. From Cuba to South Korea, he experiences local cuisines and gets up, close and personal with some of the world's most famous chefs such as Marcus Samuelson and Albert Adrià. This show is a visual delight having been shot in exotic locations, featuring delectable food and famous chefs.
What food-related content have you been consuming during the lockdown? Let us know in the comments section below.
Tags
Travel

lockdown

Cooking shows

food shows