Food chronicling essentials by Rushina Munshaw Ghildiyal
Food chronicler Rushina Munshaw Ghildiyal shares her perspectives on the past, present and future of food chronicling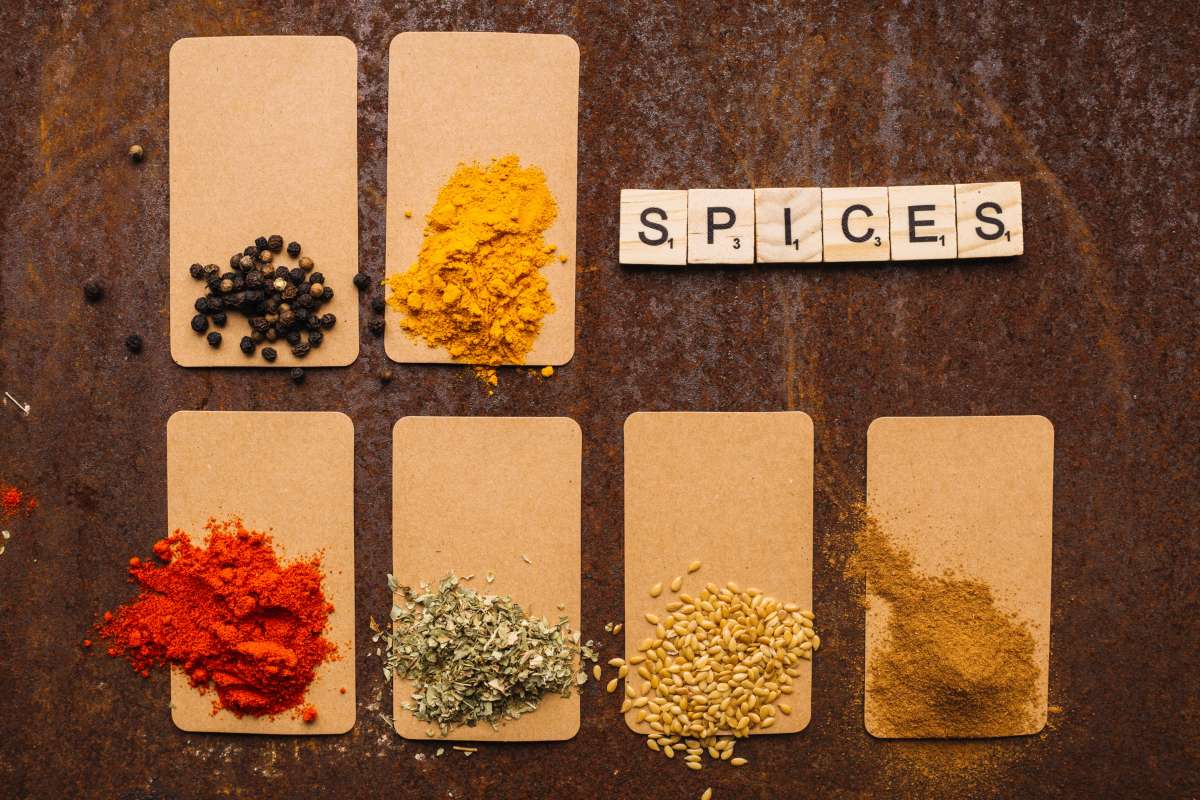 Do you remember how our mothers and grandmothers used to keep scrapbooks of recipes, some handwritten or cut-outs from magazines? While some of these recipes are family legacies, others were perhaps not passed down to the next generations. Indians have always been derided for their disinterest in chronicling. Food is something that each one of us can contribute to by chronicling and preserving, says food chronicler Rushina Munshaw Ghildiyal at the recently concluded session on 'Chronicling Food' at the IFBA2021 session. She was in discussion with Sameer Malkani, Co-founder of the Food Bloggers Association of India, as part of a series of live conversations on Vikhroli Cucina's Instagram handle.
So what are the various medium of food chronicling? "Everything from old photographs, advertisements, comic books, graphic novels, recipe books, community cookbooks and also social media," says Rushina, who's also put together the latest edition of the Godrej Food Trends Report 2021. She says, "The report itself is a form of chronicling of trends. We've been moving towards a regional renaissance in Indian food over the last decade, that 2020 accelerated. Under the stasis of the pandemic, collective learning and creativity had been fermenting. And it's all going to bear fruit in 2021. I'm looking forward to exploring all things 'desi,' more home cooking, heirloom recipes, regional and homegrown flavours, a burgeoning respect for local farmers and food producers and hopefully, a more mindful food system. This is a whole new chapter we are writing in the evolution of India's food history."
According to Rushina, it's important to chronicle food because it gives us so much about the way we eat, why we eat, who eats what, community cuisines and trends in food. By looking at the chronicles in past, we can find out what our ancestors ate. Here are some of the key highlights that emerged from the engaging session.
Chronicles in ancient times
The written script has evolved from early drawings which evolved into letters and oral manifestations such as poems, stories and epics. Warli painting, the tribal folk art of Maharashtra, is one of the earliest references of food chronicles. "These paintings do not depict mythological characters but depict social life and activities surrounding their daily lives," she says.
The epics are a great source of food history. For instance, Bhim spent a year cooking, and all of his recipes are mentioned in the Mahabharata. "The challenge is translating these recipes in the Mahabharata and identifying the ingredients," she adds. For instance, in Valmiki's Ramayana, the various plants mentioned in it existed at that time. Interestingly, in Ramayana, there is a mention of an interesting dessert madhulaya, which is honey and puffed rice.
Oral chronicles like traditional kitchen songs in India sung by women when pounding grains are an excellent example of food chronicles. Almost every community in India has a song or music tradition that is centred on food. "They tell us how food was prepared, cooked and processed in ancient times. While others don't talk about food at all, but are sung while cooking to take away the drudgery of the process, and hence become part of a food ritual," she says. Rushina recalls snatches of a long-forgotten poem called Dal Ki Fariyad (lentil's lament) that tells us how dal was once grown, then processed, and eaten.
Another interesting recipe book, Pakadarpana by Nala, was an oral documentation of kitchens. According to epic tradition, King Nala's pakasatra (science of cooking) was documented in Pakadarpana. It has an impressive array of vegetables, meats, spices, flavouring and souring agents, and culinary techniques, which were used in the preparation of these dishes as documented by King Nala.
Documenting regional recipes
Undoubtedly, these are just a few of countless similar stories of endangered culinary customs across India, where traditional techniques, regional flavours and a host of indigenous ingredients have gradually been cast aside. "When you are documenting regional cuisine, we must document it in the exact context," says Rushina, who bemoans the loss of so many ancient recipes from traditional kitchens. Apart from saving what we know, the other aspect is to rediscover what is lost, she believes.
Method to the madness
Today, we have so many tools to document food — voice recordings, phone cameras, and photographs, to name a few. "When you are developing a recipe, the first round of the recipe will always be ad hoc. The process that we have developed is a three-step process — write down the quantities of a recipe the way you visualise it, note down visual cues and cooking time, how to adjust your ingredient quantities and lastly, do trials (at least triple test a recipe)," she explains.
Evolution of cookbooks and more
The cookbook is the best way to chronicle recipes, according to Rushina, and it has evolved more than ever during the pandemic. "We were looking for content especially about our desi food. We've returned to reading and cooking in the past few months. So the future of cookbooks is bright. But we are no longer looking at just cut-paste recipe books but stories about our origins, the science behind our food, our traditional knowledge about immunity-boosting foods that existed in Indian kitchens but were never written about," she says.
Lot more people are also into self-publishing. "There will always be some new format that will emerge — e-books, videos, and blogs. There are so many ways in which people have been collecting recipes and documenting that in the past year. Even Instagram Live has evolved as an interesting platform to put out exciting and unique food stories," says Rushina, who's written a book A Pinch of This, A Handful of That.
Tips on food content
Her suggestion to food bloggers is to "Get the facts down and correct. Absorb every little detail like a sponge. Find a voice or a topic that you resonate with. We need to strike a balance between search engine optimisation (SEO) and unique content," she recommends, adding, "If you are writing a blog post, break it down in series." According to Rushina, one has to be passionate enough to dig deep in a subject. "Get lost in a subject and stop worrying about what your competitors are doing. Focus on one thing at a time; don't be in a hurry."
Do you have any other tips on food chronicling? Share with the readers in the comment section.
Tags
Rushina Munshaw Ghildiyal

IFBAI2021

food chronicling

recipe books

food blogging