Convenience cooking to beat those monsoon cravings
Craving comfort food but don't have the patience to make stuff from scratch? Here's how you can use ready-to-cook products to whip up some delicious, hearty stuff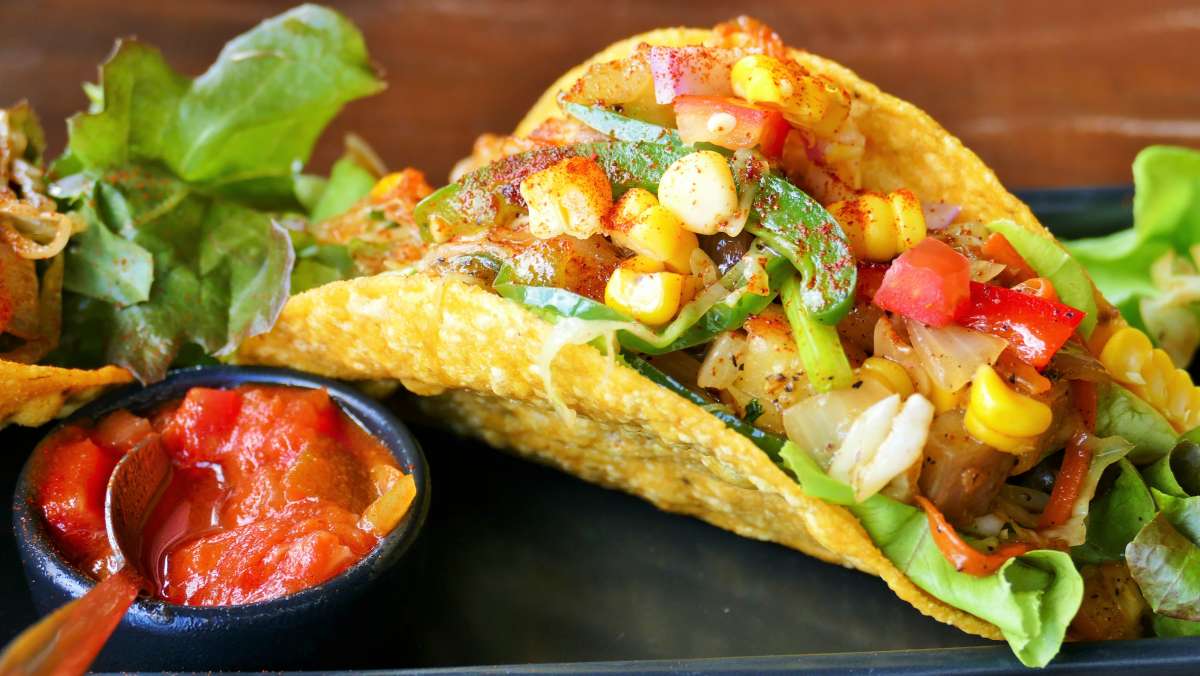 There are those rainy days where only fried or hearty comfort food seems to tick all the boxes. But with many preferring to make dishes at home (instead of ordering in) and people juggling work from home, household chores and kids' schedules, preparing such recipes from scratch can seem daunting. That is where convenience cooking comes to the rescue. According to the Godrej Food Trends Report 2021, it has shown a steady rise in adaptability and respectability over the past few years. And in 2021, convenient cooking solutions such as ready-to-cook products are being adapted into dishes, which can cater to nearly every food craving. Here are some delicious and quick recipes to help beat those monsoon cravings.
Jhatpat green pea samosa
The flavours of green peas and spices shine through in this samosa with a twist. To make the filling, sauté Yummiez Green Peas in a little oil with grated ginger, asafoetida (hing), coriander powder, turmeric powder, cumin powder, aamchur powder or lemon juice, finely chopped green chillies and salt. Let the mixture cool. You can lightly mash the peas, if you like or use them as is. In the meanwhile, make a thick slurry of maida or wheat flour and water. Take leftover rotis and cut them in half. Make a cone shape, apply the slurry on the edges and stick them together. Add the filling into the cone, apply the slurry at the edges and seal the samosa. Deep fry in medium hot oil until it turns brown and crispy. Serve hot with ketchup or a tamarind and date chutney.
Bread sausage rolls
This recipe is a great way to use up those leftover slices of bread. Cut off the crusts and roll out slices of bread till they become uniformly thin. Keep aside. Whisk an egg with salt, chilli flakes and dried herbs. Microwave thawed Yummiez Chicken Pepper and Herb sausages for a minute or cook them on the tawa with a bit of oil for around two minutes. Once they cool down, place a sausage at the edge of the bread slice and roll up. Secure the sausage bread rolls with toothpicks if you want. Dip each roll in the egg mixture until it is uniformly coated and shallow fry in a skillet with some butter. Serve these crunchy rolls hot with a dip on the side.
Indian-style poutine
The classic Canadian poutine features French fries, cheese curds, and meat-based brown gravy. But this versatile dish can also be made at home with a desi twist. Deep fry Yummiez French Fries as per the packet's instructions and place them in an oven-safe dish. Top with chunks of mozzarella cheese and pour over leftover chicken gravy — tikka masala, butter chicken or even a simple homemade gravy will work well. Serve immediately or broil for around five minutes before serving.
Tandoori paneer tacos
No, we're not asking you to go through all that effort to marinate paneer in a tandoori masala and then cook it. All you need to do it to get a pack of Yummiez Tandoori Paneer Nuggets. Cook according to the instructions on the packet and keep aside. Make a quick tomato salsa by mixing chopped tomatoes, onions, finely chopped garlic, green chillies, lemon juice, cumin powder, coriander leaves, salt and pepper. Boil sweet corn, slice bell peppers into bite-sized pieces, shred lettuce and grate cheese (optional). Heat store-bought taco shells as per the instructions on the packet. Layer the lettuce, Yummiez Tandoori Paneer Nuggets, veggies, salsa and cheese. Serve immediately. This kid-friendly recipe is also a fun way to get your children interested in prepping or making their own food.
Popcorn chaat
Give your salad a high-protein upgrade with Yummiez Chicken Popcorn. Chop bell peppers, onions, tomatoes, green chillies and other veggies of your choice. Mix well and keep aside. Fry Yummiez Chicken Popcorn as per the instructions on the packet and toss it with the vegetable mixture. Add some green chilli and coriander chutney (optional), generously sprinkle chaat masala over it and mix well. Garnish with finely chopped coriander leaves before serving.
Spicy veg wrap
This recipe makes for a quick and delicious weekday dinner. Deep fry Yummiez Veg Sticks as per the packet instructions and keep aside. Heat Yummiez Laccha Paratha on a greased pan for around two to three minutes on each side. Slice onions, green bell pepper, carrots and cabbage. Add lemon juice, chopped green chillies and salt and mix well. Place the Yummiez Laccha Paratha on a plate, spread the spicy veggie salad over it and place one-two Yummiez Veg Sticks over that. Add the sauces of your choice, roll up into a wrap and enjoy hot.
Are there any other convenient recipes you can share? Share in the comment section below.
Tags
Godrej Yummiez

Monsoon

convenience cooking

Godrej Food Trends Report 2021

comfort food