Interesting ways to transform the humble potato into lip-smacking dishes
Here's a look at some unusual potato dishes that you might have not tried earlier.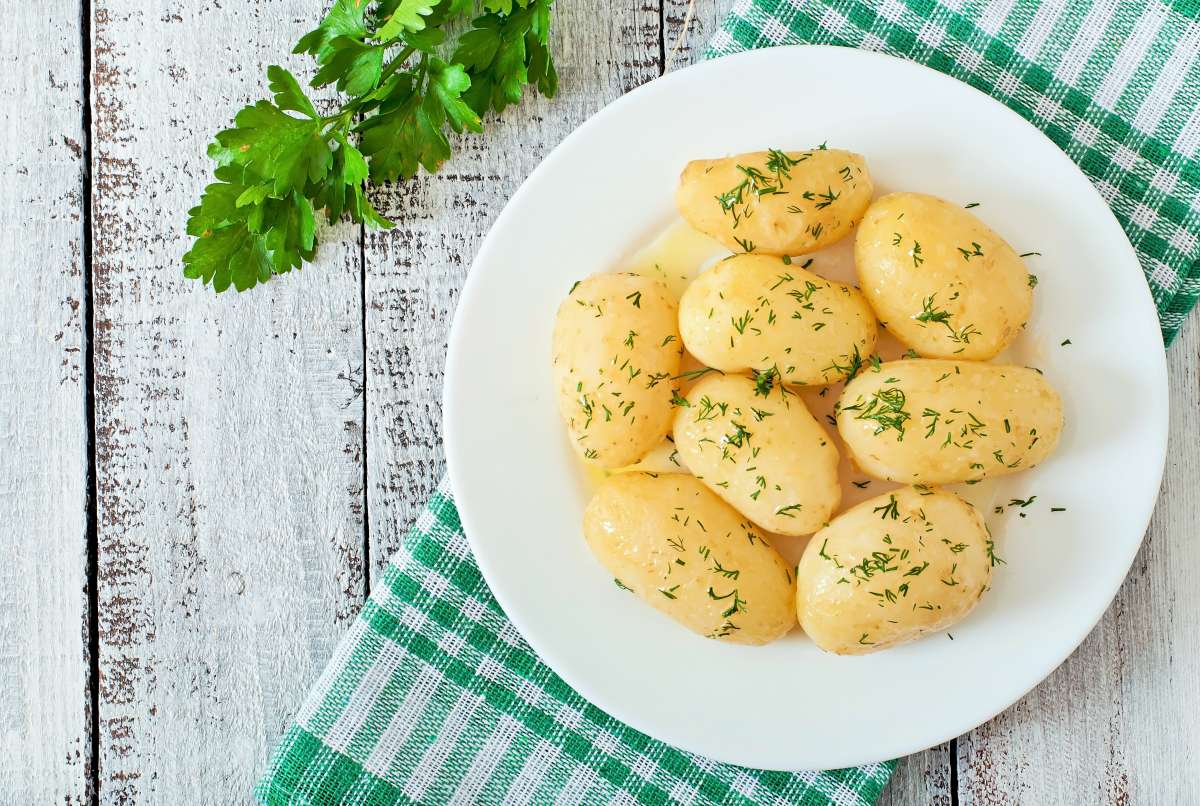 Potatoes are the world's third most important food crop in terms of human consumption, after rice and wheat, according to the Indian Council of Agricultural Research. This starchy root vegetable goes by many names around the world such as batata, patata, aloo, etc. But when was the last time you had a potato dish that wasn't sabzi, chips, vadapav or French fries?
We have lined up a few simple and unusual dishes that will make you see the humble potato in a different light!
Sautéed potatoes with flaky salt and herbs
This recipe might sound simple but is delicious when prepared properly. Boil potatoes for 15 minutes and let them cool before dicing them into small pieces. In a pan, melt some butter with olive oil and add flaky sea salt, rosemary and thyme. Carefully add the diced potatoes to the pan so that they are not packed in too tightly. Sauté the potatoes on a low flame until they turn brown on all sides. Serve them garnished with some fresh chopped parsley.
Mashed potatoes with garlic, Greek yoghurt and chives
There are days when only mashed potatoes made with cream, butter and cheese can hit just the right spot. For other days, there's this light version with Greek yoghurt which gives you a rich, creamy taste and consistency without all those excess fats.
To prepare this delicious dish, first boil the potatoes in water with salt until they're tender when pierced with a fork. Take the potatoes out and let them cool before peeling them. While the potatoes cool off, melt some butter in a pan and add smashed garlic to it. Then mash the potatoes and add this mixture to it. Mix Greek yoghurt with chives, salt and pepper in a bowl and fold it into the potatoes mixture. This dish is a great accompaniment for meat dishes, served with some sautéed vegetables.
Potato salad with a hummus-yoghurt dressing
This dish gives a delicious twist to the usual potato salad. Boil potatoes until tender, cool, peel and dice them. Mix hummus and yoghurt with chopped onions, celery, salt and pepper in a bowl. Gently fold the diced potatoes into this mixture and served slightly chilled.
Accordion potatoes
This attractive baked potato dish is a must-try if you love garlic. Begin by making garlic butter — mix melted butter with smashed cloves of garlic, salt and pepper. Make deep cuts along the length of potatoes and smear the garlic butter all over them, making sure it enters the grooves. Bake the potatoes for 30 minutes and then brush them with some more garlic butter. You can also top the accordion potatoes with melted cheese and chopped chives before serving them. This dish is great as a heavy snack and also goes by the name 'hasselback potatoes.'
Crunchy baked potato chips
As the name suggests, this dish involves baking your potato chips instead of frying them. This method of cooking gives them the same kind of crunch as fried potato chips.
To prepare these crunchy baked chips, clean the potatoes and slice them as thinly as possible. Soak the sliced potatoes in cold water for about 30 minutes to get rid of excess starch and to achieve the perfect crunch later. Remember to pat dry all the slices properly before baking them — this is very important to prevent any sogginess setting in. In a bowl, toss the dried potato slices with olive oil and salt. Spread out the slices in a tray and bake them for about 10 to 12 minutes or until they appear light golden brown. Let the chips cool off before serving them. You can also get creative and top them with flaky sea salt, chaat masala, herbs or even garlic powder. So, get set and crunch away!
Do you have any more delicious potato recipes that you'd like to share? Tell us in the comments.
Tags
homecooked

potato

potato snacks

potato dishes