Feasting on Bengali New Year
Has the lockdown period ruined your Poila Boisakh cooking plans? You can still whip up traditional Bengali fare using available ingredients. We tell you how.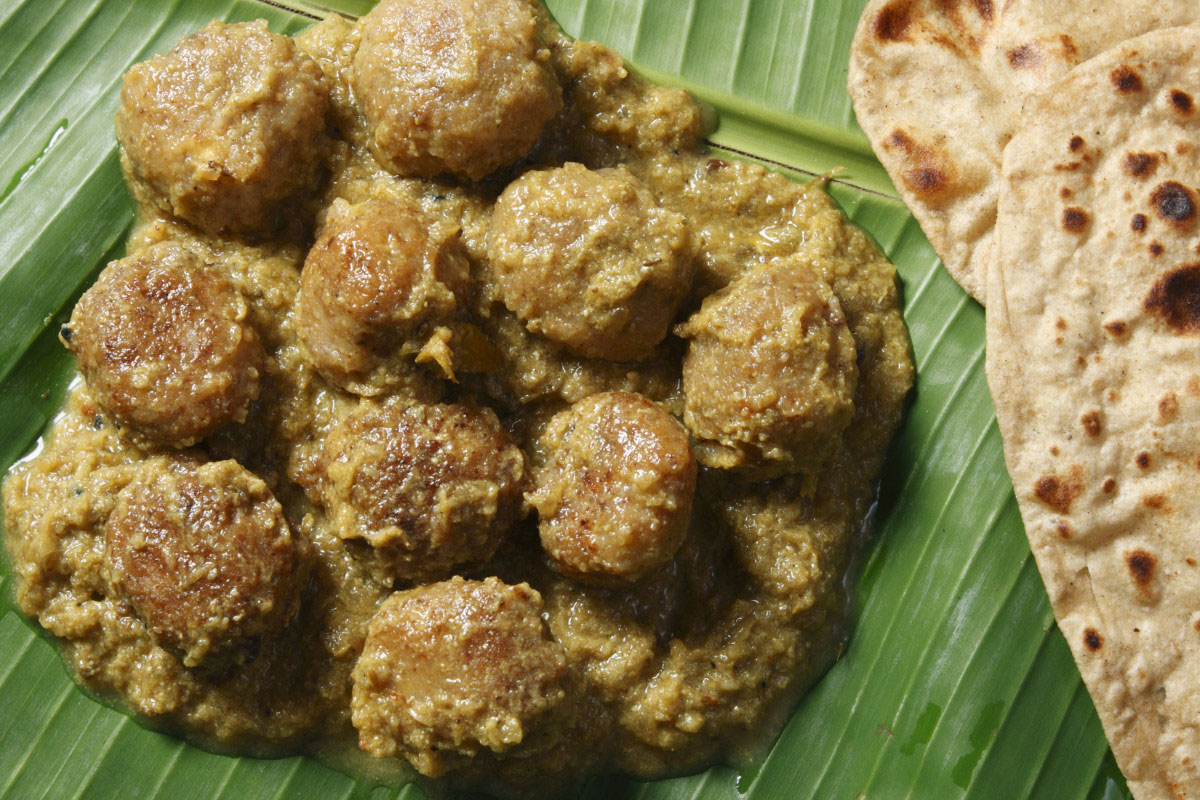 What's Poila Boisakh (Bengali New Year) without a Bengali bhuri bhoj (royal spread)? Of course, the challenge lies in cooking something different every year. However, as the world battles the worst health pandemic, love and positivity are the need of the hour to lift the sombre mood. In times like these, festivals and family celebrations do cheer us up. And what better way to spread cheer than cooking a traditional Bengali meal at home using whatever you have in your pantry right now. Though the Bengali palate is primarily about fish and meat, you can still look at vegetarian dishes that cook fast and are easily made with inexpensive ingredients in this situation. Here's looking at few scrumptious vegetarian options to whet your appetite on the New Year's Day.
Luchi and Aloor Dom
It's a hassle-free and simple morning breakfast option. Luchi (the deep-fried puffy pooris made with maida) is the eternal comfort food for most Bengalis. Start the auspicious day with this hearty breakfast. On the other hand, there are a plethora of vegetarian delicacies made with potatoes in Bengal that can make you drool – aloor dom (a robust tomato-based curry made with half-cut potatoes and tempered with roasted jeera) is one such classic dish that goes well with luchi and kochuri.
Lau Ghonto
The refreshing and light lau ghonto (bottle gourd curry) is the easiest dish you can rustle for a New Year lunch spread. The bottle gourd, an easily available vegetable, is cooked in its own juices along with peas. Fry some boris (sun-dried lentil dumplings) till golden brown and add to the dish to give it crunch. The bottle gourd's high water content makes it a good choice to eat this vegetable in this season to beat the heat. Garnish with grated coconut (optional) and serve it with steamed rice.
Chanar Dalna
A quick source of protein, this is a strictly no-onion and no-garlic signature chana (paneer) curry with chunky potatoes in it. When the paneer is curdled from milk, it should be a bit moist and not too dry. The potatoes and chana are fried first and then added to the lightly spiced gravy made with just a dash of garam masala, turmeric powder and jeera powder. Serve it hot with rotis or rice.
Sweet Tomato Chutney
The classic tangy and sweet tomato and date chutney is a must-have in most Bengali households. Made in a matter of minutes, this sweet chutney is a great way to end your meal if you don't have a dessert option. Extremely popular in any celebration, this is served alongside khichuri, pulao or rice.
Bhapa Doi
Craving for something sweet? With most mithai shops closed now, you can try making this authentic thick and creamy pudding-like sweet dish at home using curd, condensed milk and milk. The beauty of bhapa doi is that you don't need gelatin or china grass or agar agar to set it. Simply bake or steam this dessert, sprinkle some cardamom powder and serve it chilled.
What's your favourite Bengali delicacy? Share with your comments below.
Tags
Breakfast

Lunch

Dessert

Vegetarian

Poila Boisakh

Bengali meal