Celebrate Thanksgiving with Godrej Real Good Chicken
This Thanksgiving, wow your guests with perfectly cooked, tender chicken from Godrej Real Good Chicken products. Here's what you can make for a perfect Thanksgiving lunch or dinner party!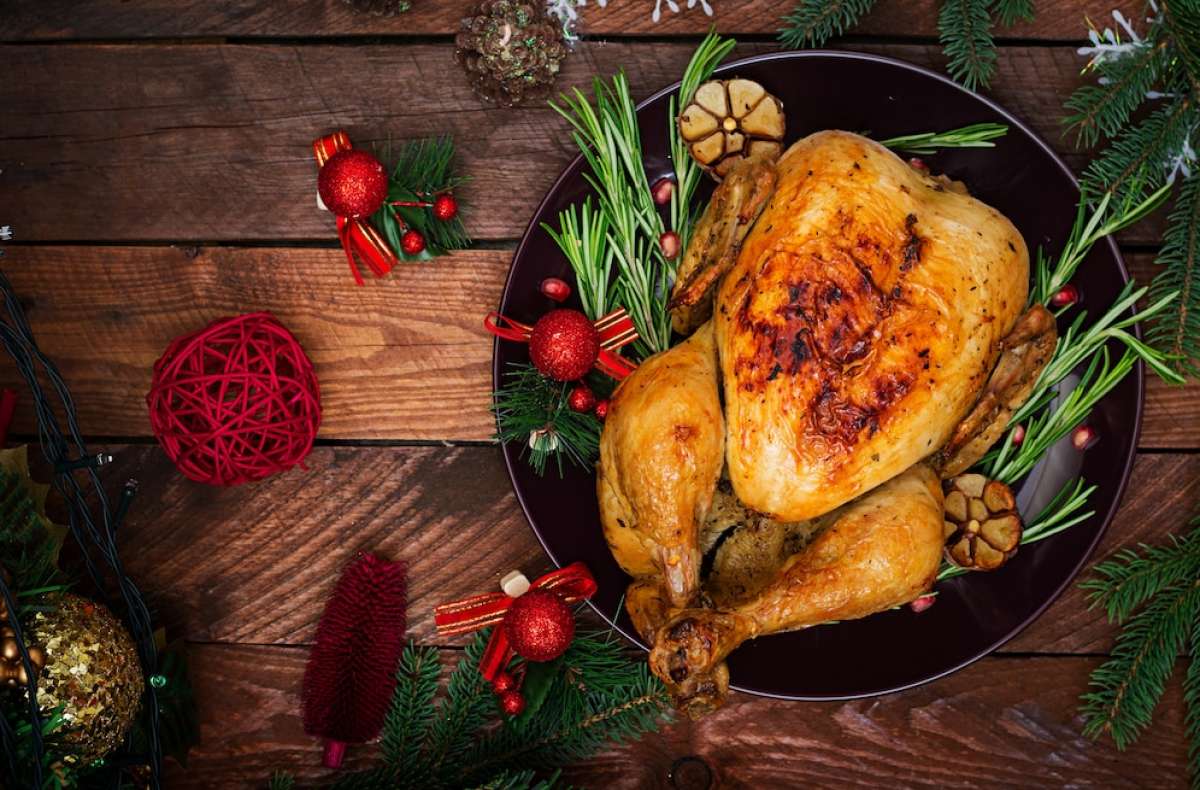 There's no Thanksgiving meal without a roast turkey! No, chicken is not customary for Thanksgiving. But you need not settle for the bigger bird if you have chicken on the table. Season the inside and outside of your Godrej Real Good Whole chicken with salt. Next, stuff it with the corn bread stuffing including cornbread, jalapeno, pumpkin seeds, veggies etc. Roast the chicken for 30 minutes and your delicious crispy roasted chicken is ready! Read on for why there is no better bird for your Thanksgiving dinner when it comes to convenience and flexibility.
Chicken pot pie
Save time and use Pre-Cut Chicken to serve your guests some delicious chicken pot pie. Boil your chicken with vegetables like carrots, and Godrej Yummiez Frozen Green Peas. Add the seasoning and milk to the broth. Add the filling to the pie crust and bake for half an hour. Bite into the delicious gooeyness of your chicken pot pie!
Chicken lasagna
For the perfectly baked chicken lasagna, add salsa sauce, paprika, oregano to Godrej Boneless Chicken Breast. Layer this over a pasta sheet. Sprinkle cheese and add the next layer of pasta sheet. Repeat the process and bake your lasagna for 13 minutes, and voila! Your cheesy chicken lasagna is ready to wow guests at your Thanksgiving dinner party.
Chicken casserole
Oven cook Godrej Real Good Chicken Drumsticks with some Godrej Yummiez Mixed Vegetables, which includes carrots, potatoes, peas, and cauliflower. Season your casserole with pepper, paprika, salt and a host of spices! Serve your delicious pieces of chicken with veggies and a dollop of thick chicken sauce!
Want to cook lighter snacks for your guests? Check out Godrej Yummiez range of chicken based frozen foods for the perfect crowd pleaser.
Do you know any more chicken-based Thanksgiving recipes? Tell us in the comments section below.
Tags
Dinner

Festival

Chicken

Godrej Yummiez

Godrej Real Good Chicken

chicken pot pie

chicken lasagne

Casserole

Roasted chicken

Baked recipes