Celebrate Raksha Bandhan with a fusion fiesta
There's no better way to bond with your siblings than over food! This Raksha Bandhan, we've got the perfect list of fusion recipes you both are sure to love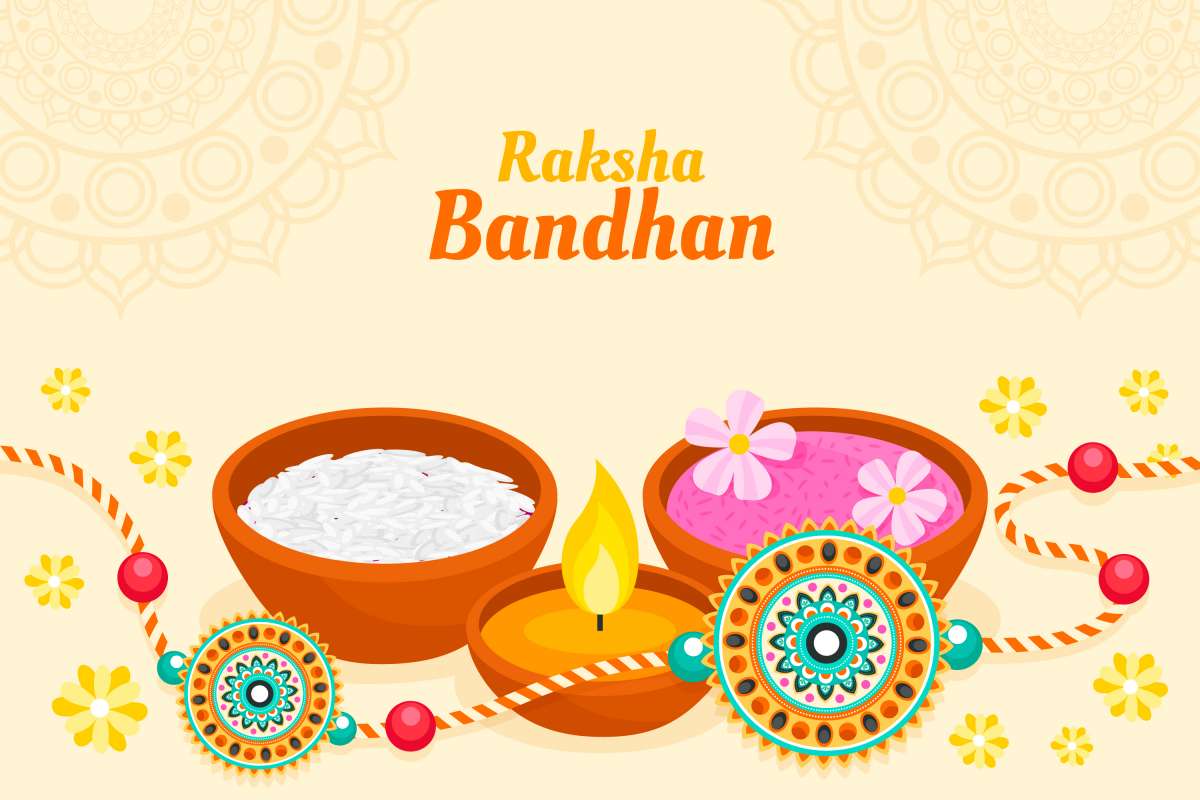 International cuisines have captured the hearts of Indians far and wide, yet there's no denying that nothing can replace our love for traditional Indian flavours. Just a pinch of our desi spices has the magical ability to transform even the simplest of dishes into something truly extraordinary! But what if you could indulge in the best of both worlds? With Raksha Bandhan right around the corner, how about treating your awesome siblings to a spread of mouth-watering fusion dishes?
Let's discover some creative ways we can adapt some of the most exotic dishes from around the world into a culinary experience tailored exclusively for the Indian palate!
Chicken tikka sushi
How about giving the beloved Japanese sushi a desi makeover? Imagine succulent pieces of chicken tikka nestled within perfectly seasoned rice, all wrapped up in delicate seaweed. It's the kind of magic that can only happen when culinary classics collide!
Desi pizza
Infuse the classic pizza with some Indian flair by loading the base with some juicy chunks of tandoori chicken. Add in vibrant bell peppers and a sprinkle of kasuri methi. If you want to keep it vegetarian, simply switch out the tandoori chicken for paneer tikka. We promise it will taste just as good! Just don't forget the star ingredient of any pizza – a generous layer of melted cheese!
Tikka tacos
Craving some tacos? Lucky for you, you probably already have all the ingredients you need to make a scrumptious taco right in your kitchen! While the conventional Mexican taco is typically made from cornmeal, you can easily substitute it for the more wholesome Indian chapatti bread. Fill it with juicy chunks of chicken or paneer tikka, cheese, jalapeños, and a drizzle of salsa sauce to achieve that signature Mexican zest.
Gulab jamun cheesecake
No meal is complete without dessert. The gulab jamun cheesecake is a fusion masterpiece that takes the velvety richness of cheesecake and infuses it with the irresistible charm of our favourite Indian sweet. The subtle hints of cardamom and delicate pieces of gulab jamun truly make the creaminess of the cheesecake come alive!
Masala Coke
This spicy twist to the classic fizz is just the pick-me-up you need in this hot and humid weather. A mere dash of chaat masala and some black salt can transform your favourite Coca Cola into a tangy, refreshing treat your sibling is sure to love!
Vegetable Manchurian
This Indo-Chinese delight is undoubtedly a favourite among street food lovers all over India! These crispy veggie balls drenched in a savoury gravy of tangy spices are guaranteed to make your taste buds dance. Enjoy it alongside some steaming hot fried rice or hakka noodles for the quintessential street food experience.
This Raksha Bandhan, surprise your siblings with their favourite fusion meals and let us know which one they liked most in the comments below!
Tags
Indian

International

Cuisine

Raksha Bandhan

fusion recipes