Experts at FBAI Dialogues suggest: Eat consciously and keep fit
Mindful eating can keep your weight under control. Being aware of the whole process of eating as it unfolds — your hunger, what you are serving yourself, what's on your plate, the ingredients in the dish, etc. — can help you make healthy choices. Well-known chefs, dietitians, nutritionists and other celebrities who gathered at the fourth edition of FBAI Dialogues endorsed mindful eating as essential to keep fit. Here's what they had to say
Our diseases and the rate of aging link back to the food we eat. You can slow down your aging process with mindful eating, stated nutritional therapist Rachna Chhachhi. "Be aware of what you put on your plate. Half of your food should be raw and your portions small," said Rachna, touching upon the benefits of mindful eating.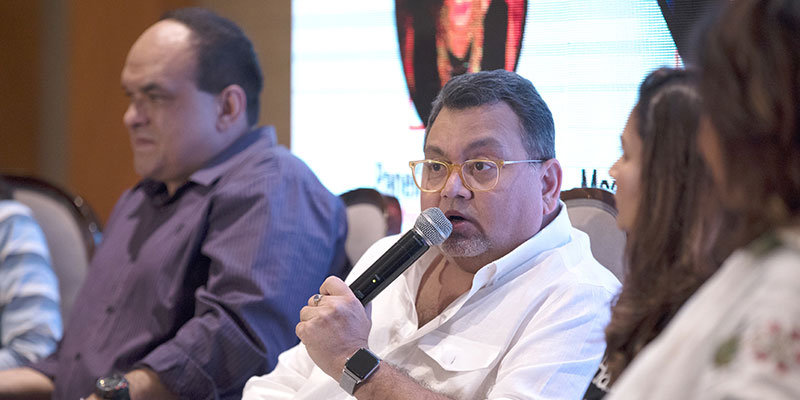 Deep down in our heart we all accept that we cannot eat unhealthy food like in our youth because we are growing old and have to take care of our bodies, says Kunal Vijayakar, food writer, author and television personality. His idea of eating healthy is being aware of his helpings, and eating smaller and lesser portions. "I eat everything," says Kunal, "but if I have been eating 10 portions, I eat only five now."
Balanced diet is the core to health. "You can balance your diet consciously by including the colours of the rainbow into your food, multi-hued fruits, veggies and lentils," says Mira Manek, author of Saffron Soul. Eat all types of food, but in moderation, and go back to your roots and have home-cooked meals based on your grandmothers' recipes, exhorts Mira.
"Why do you want the fries at 2 o'clock in the night?" questions actress Sameera Reddy. "Are you eating to feed your emotional hunger?"
Celebrity Chef Ranveer Brar says, "Understand what the ingredients in the food is doing to you. When you are cooking, be aware of why you are adding a certain ingredient." Ranveer's piece of advice for the audience was to "Document your grandmother's recipes and find why specific ingredients are added and why the dish is made."
"Focus on what you are eating. Be aware of your emotional state and feed your body, not your emotions," says actress Tanishaa Mukerji. She was clear that food cravings can be controlled with the mind. "Your body listens to you. Convince it to have a date when you are craving a chocolate, and cut down on artificial sugars."
What's also important is to understand the connection between your body and mind and your relationship with food. "Emotionally be present at the table when you come to eat," says Tara Mahadevan, a nutrition and weight management psychologist and pyschotherapist. "Before coming to the table, ask yourself whether you are hungry? How much energy do you need? Identify whether you are physically or emotionally hungry," says Tara.

So there it is, from the experts themselves. Mindful eating is clearly one of the many ways to not derail your fitness journey. What is your secret to mindful eating? Let us know in the comments below.