Indulge in a slice of luxury
At Café by St. Regis, gourmet bites are served with a side of fusion and decadence.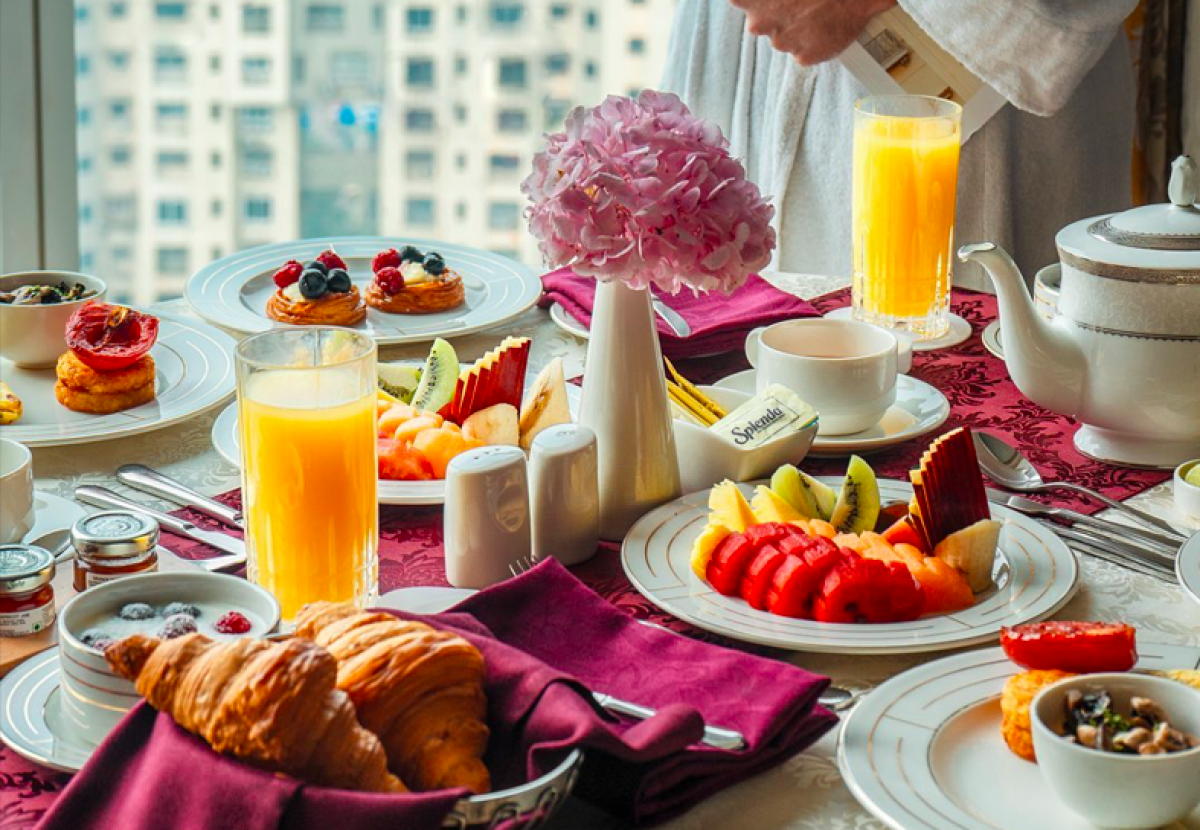 Café by The St. Regis Mumbai, is a first-of-its-kind restaurant located outside of the hotel's premises, at Mumbai's premier retail and lifestyle destination -Phoenix Palladium.
'Café' is a luxurious haven for shoppers, serving St. Regis' quintessential culinary signatures such as all-day breakfast favorites, gourmet bites, fresh-bakes, and vegan specialties. Accompanying these are hand-picked tea blends, single-origin coffees, whipped milkshakes, and hand-crafted bubble teas.
Also on offer is a wine bar offering spritzers, sangrias, mixologist-crafted cocktails and refreshing beers.
Here are some must-try dishes at Café by St. Regis –
Sette Mara Mezze
A perfect dish for sharing with friends, Sette Mara Mezze is a Mediterranean-inspired mezze platter that consists of various dips such as hummus, labneh, and baba ganoush, along with marinated olives and feta cheese. Grilled za'atar pita is served on a platter, accompanied by a side of tabbouleh, making it an ideal appetizer or a light meal.
Gosht Galawat Bao
Gosht Galawat Bao is a fusion dish that combines traditional Indian flavours with Chinese steamed buns. At Café, the dish features ground lamb, marinated with Chef Taj's 25 handpicked spices and then cooked to perfection, and served in fluffy steamed bao buns. The dish is topped with tangy tomato chutney and fresh cilantro, perfect for those who love bold flavours and unique combinations.
Milanese Risotto
The traditional Italian recipe consists of Arborio rice cooked slowly with saffron, parmesan, white wine, and truffle to create a creamy and savory dish. It is commonly served with grilled chicken breast or sea bass, which makes it a satisfying and wholesome meal. The dish strikes a perfect balance between creamy and savory flavors, leaving you feeling fully content.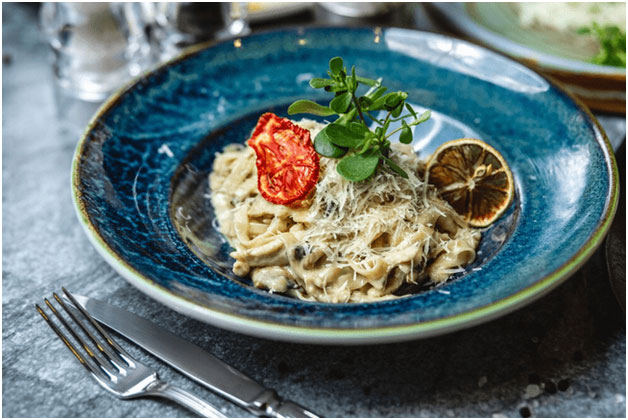 Chipotle Tahini Bowl
The gluten-free Chipotle Tahini Bowl is a dish bursting with flavors, consisting of black quinoa, roasted sweet potatoes, kale, and avocado as its base. It is then finished with a layer of crispy chickpeas, fresh vegetables, and a chipotle-infused creamy tahini dressing. This meal is ideal for individuals seeking a delicious and nutritious option. For those who desire additional protein, a soft-boiled egg can be added as a complement to this dish.
Croque Monsieur
A French classic, the Croque Monsieur sandwich consists of ham and Swiss gruyere cheese sandwiched between two slices of brioche bread. The sandwich is then covered with a creamy béchamel sauce and grated cheese before being toasted until it achieves a golden, crispy exterior. The end result is a warm and gooey sandwich that is both indulgent and comforting.
A trip to Café by St. Regis is highly recommended to experience their fusion cuisine, including the prawn kulcha taco that utilizes a homemade methi kulcha. Satisfy your sweet tooth cravings with delectable desserts like the Florida pistachio saffron cake and the hazelnut profiterole, which offer a unique and exotic twist.
Visited Café by St. Regis yet? What dishes would you recommend? Let us know in the comments!
Tags
Unique experience

Themed restaurants

unique menus