The Success Mantras of India's top Home Chefs
The rise of home chefs has changed culinary landscape in more ways than one: foodies can now explore lesser-known cuisines and try out good quality, home cooked dishes that were not easily available before. But what does it take to become a successful home chef? Vikhroli Cucina speaks to four home cooks to get a peek into their world
Who: Ananya Banerjee
What: Odiya, Bengali, Ethiopian, German and Peruvian cuisines
Look out for: Lesser known regional dishes such as Chicken Batibasa (chicken slow cooked in an earthen pot) from Odisha or Bengali Gondhoraj Lebu Infused Fish Fry. You can also try her international dining experiences which feature staples such as Ethiopian Injera with Doro Wot (a chicken stew), Kartofeln Salad from Germany, South African Malva Pudding and Ceviche from Peru.
Ananya's home dining experiences began in March 2015 after the launch of her cookbook, Planet Gastronomy - 100 Most Popular Global Recipes. The home chef says her pop ups and home dining experiences are an effort to introduce Indians to certain cuisines which, while being extremely palatable, have not become very popular in the country.
Success mantra: "I have focused on good taste, as much authenticity as is possible and usage of the best ingredients. One more important factor is, in my dining experiences, I prepare the food myself. There is no delegation. This can't be available even in the best of Michelin-starred restaurants, where the chef rarely cooks himself or herself. This simple approach is hopefully resonating well with my diners."
Who: Gitika Saikia (Gitika's PakGhor)
What: Tribal Assamese food
Look out for: Unusual ingredients such as fiddlehead ferns, jute leaves, red ant eggs, silkworm pupae or pigeon meat. Those who want to play it safe can stick to smoked pork, steamed fish or paanch phoron dal.
Gitika, who calls herself an Assamese food evangelist, gave up her corporate career in 2014 to create awareness about Axomiya cuisine by hosting pop ups or dining experiences at her house. She attributes this switch to the lack of knowledge about the North East and an absence of personality of the cuisine. Meals are rarely repeated since each menu is curated based on the seasonal vegetables available in Assam.
Success mantra: "What really works for me is the uniqueness of the cuisine and the fact that people get the same food experience that they would get sitting in Assam. I source all my ingredients (including vegetables, rice, meat and fish) from Assam."
Who: Nafisa and Munaf Kapadia (The Bohri Kitchen)
What: Bohri cuisine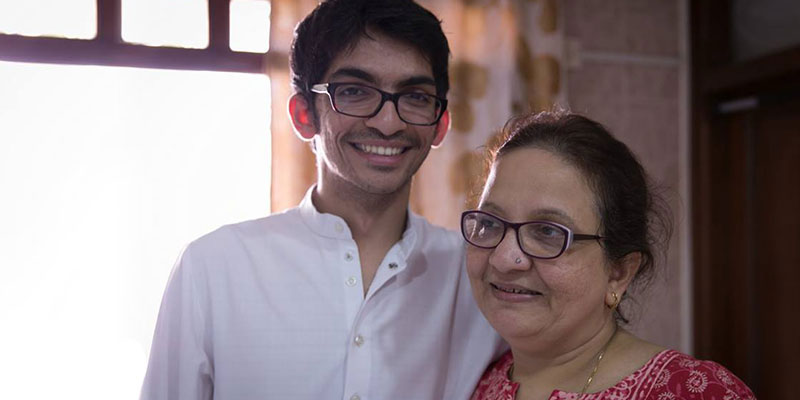 Look out for: Smoked Mutton Kheema Samosas, Raan in Red Masala, Chicken Kaari Chawal with Jeera Rice and Kheema Khichdi.
The Bohri Kitchen began as an experimental lunch concept where Munaf hosted people for a traditional Bohri meal cooked by his mother Nafisa. It stemmed from Munaf's idea of setting up a Bohri restaurant and while that didn't work out, TBK has become a runaway success since it launched in December 2014. Apart from the food, guests also get exposure to some unique Bohri dining customs such as beginning a meal with a pinch of salt, alternating between sweet and savoury courses or the experience of eating out of a thaal.
Success mantra: "Our food is not easily available outside the Bohri circle. So I wanted to plug that gap in the market to make Bohri food for non-Bohris."
Who: Sherry Malhotra (Sherry's Kitchen)
What: Pahadi cuisine
Look out for: Dahi ki Chaap (lamb chops braised in buttermilk with fennel seed), Dahi aur Methi ki Macchi, Bhey (lotus stem braised in a curd gravy), Channa Madra (chickpeas cooked in curd, powdered spices and lotus seeds) and Khus Khus aur Makhane ki Kheer.

Sherry's catering business offers simple Pahadi cuisine which predominantly features lentils, curd and whole spices. Dishes are often slow cooked over charcoal braziers which enhances the flavour. Sherry gives credit to her grandmother for introducing her to the world of cooking. Growing up in Shimla in a close-knit neighbourhood also had its benefits: she had access to different recipes.

Success mantra: "Though I am Punjabi, I was brought up in Shimla. Thus, Himachal Pradesh and its food have been very close to my heart. I haven't seen much of this cuisine outside the state and would love to take it forward as much as I can."

These four home chefs will be a part of #HomeChefMatters, a pop-up event which will be held at Taj Lands End Mumbai on August 16, 2016. #HomeChefMatters is presented by Vikhroli Cucina in partnership with Food Bloggers Association of India and co-sponsored by California Walnuts.