Print
Plating Food For Thought – Michael Swamy, A Chef Extraordinaire!
What do you call someone who is a chef, a food designer, a food consultant, a photographer, a writer, and a director of food videos — all in one? You call him Chef Michael Swamy. When Vikhroli Cucina caught up with this culinary artist for a one-on-one, there were lessons to be learnt. Read on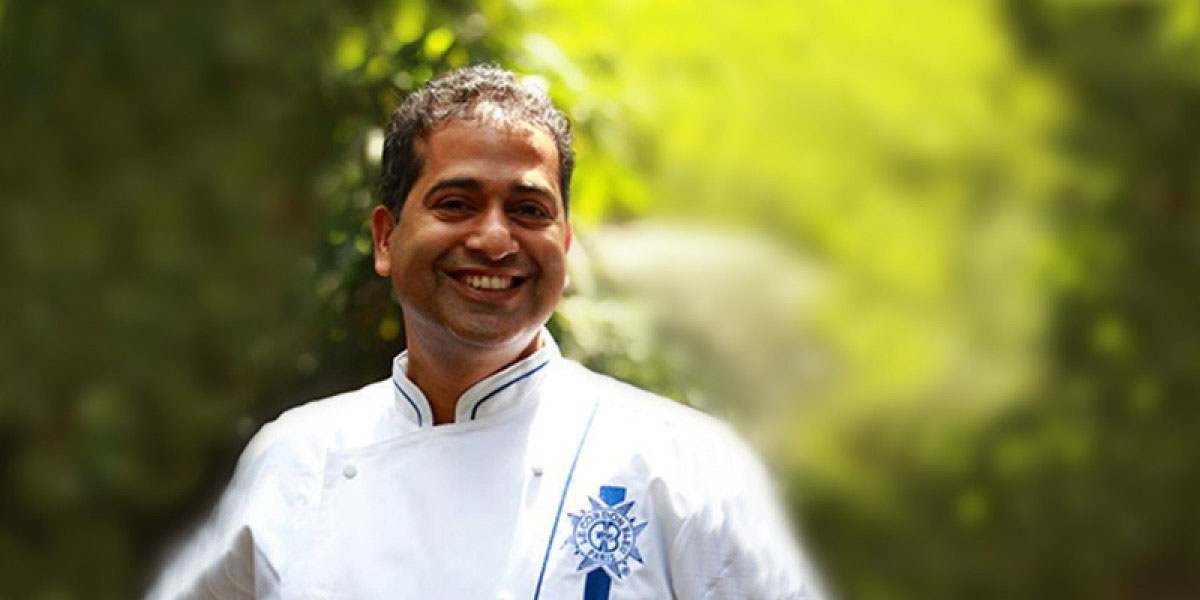 Photo by: Chef Michael Swamy
Of Finding Ones Calling
"I always wanted to be a TV chef," says Chef Michael Swamy. Besotted by the art involved around food, having grown up on a diet of shows of chefs like Keith Floyd (of 'Floyd From France') and Martin Yan (of 'Yan Can Cook'), he realised that he wanted to be on food shows. "My mum was already in the business of making documentaries. So she said, if you want to do food, you might as well become a chef first and have a qualification to back you up," explains Michael. So he went to the London outpost of the legendary French cooking school, Le Cordon Bleu, before embracing this huge world of gastronomy/culinary science.
Speaking about his distinct style of cooking, Michael throws light on his passion for the French techniques, "Adapting French cooking techniques to Indian cuisines is my distinct style. So it is more about treating the food properly and plating it elegantly." According to him, we must go beyond looking at recipes and pay attention to minute details. "In India we don't tend to cook meat properly. We take it out of the fridge and just throw it onto the hot frying pan which burns the outside of the meat and makes it absolutely tough," says the Chef.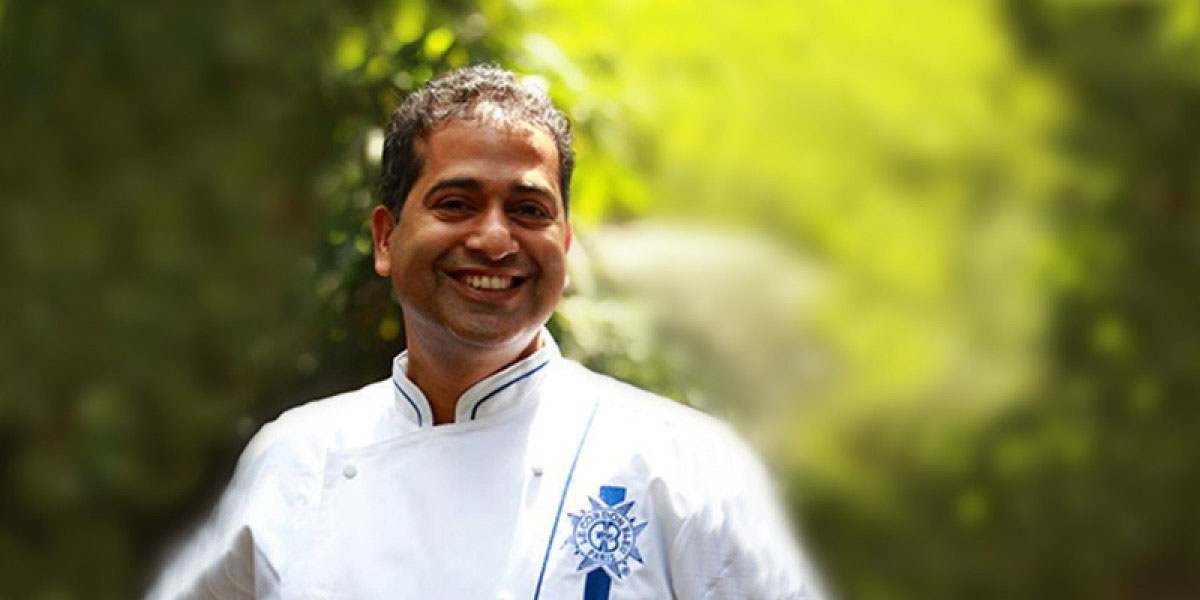 Image source: Chef Michael Swamy

He further explains how grilling your meats and then serving them with the sauce separately does more justice to the meat than cooking it in the curry itself. Also, the other misstep is taking off the skin of the chicken. "By doing that, you are taking away a lot of its fat content and that's actually bad for us," reveals Michael.

Looking Beyond The Conventional
As the conversation steers towards his likes and dislikes, we fathom his love for rosemary, thyme, asparagus and quail and hold your breath, his absolute disregard for Butter Chicken. More than disregard, it is his lack of understanding as to why the dish is so overrated in India. "One, it is not even from India. Two, there is nothing to it. There's butter, there's cream and you have it with an even greasier naan or paratha," says Michael. According to him, you need protein with your fibre, "You need to eat it with vegetables. If you go down south, you will have your versions of stews with some vegetable element added to it. There is Palak Chicken, Methi Chicken or chicken with pumpkin or potato thrown in."

Having been awarded as one of the Top 50 Chefs in India in 2012 by the Indian Chefs Association, and the Gourmand Award Paris 2012 and 2015, Chef Michael has the books 'The East Indian Kitchen' and 'Easy Guide to Pairing Indian Food and Wine' to his credit. His passion reflects in the way he speaks about food. It's not just about recipes and experimenting. It's respecting each element that goes in to a dish. So it's no wonder that he doesn't have one signature dish or favourite food. "But if I had to say something, I'd say perhaps, a chicken in some wine sauce or chicken in mushroom. I just love that. Simple home-style food is one of my favourites. That's also my comfort food," he reveals.

Of Making 'Desi' Global
Having worked and travelled around the world, he feels Indian cuisine is yet to become a global cuisine and the need of the hour is to make it one. "The major factor is something as simple as plating and presentation. Everything looks quite flat in a bowl. The moment you start using French plating techniques, the international market will accept it," believes Michael. It's not surprising then that his major influencers have been all the Roux brothers. Ask him to name someone from the modern lot of chefs and he is quick to mention Chef Gordon Ramsay's name. "His food is good. It is down to earth and his plating is excellent," he states.

The chef whose favourite cities to eat in are London, Australia and Italy, has some funny episodes to talk about on kitchen disasters. "Oh, there are plenty," he laughs. "I was trying to make lemon rice and I added the lemons right in the beginning, which is wrong. Lemon acidulates the water and the rice doesn't cook. So this whole big batch of rice went for a toss. But it's okay. We learn," smiles Michael.

With that it's time for Chef Michael to take our leave and rush in for a culinary demo at Godrej Tyson's event. But we walk out with a sense of having learnt enough; at least, enough to make us look beyond the staid and the standard.

You could connect with him on Twitter (@TheMichaelSwamy).