Print
Six classic desserts you haven't heard of
According to the Godrej Food Trends Report 2021, old-fashioned, indulgent desserts are expected to make a comeback. Have you tried these classics before?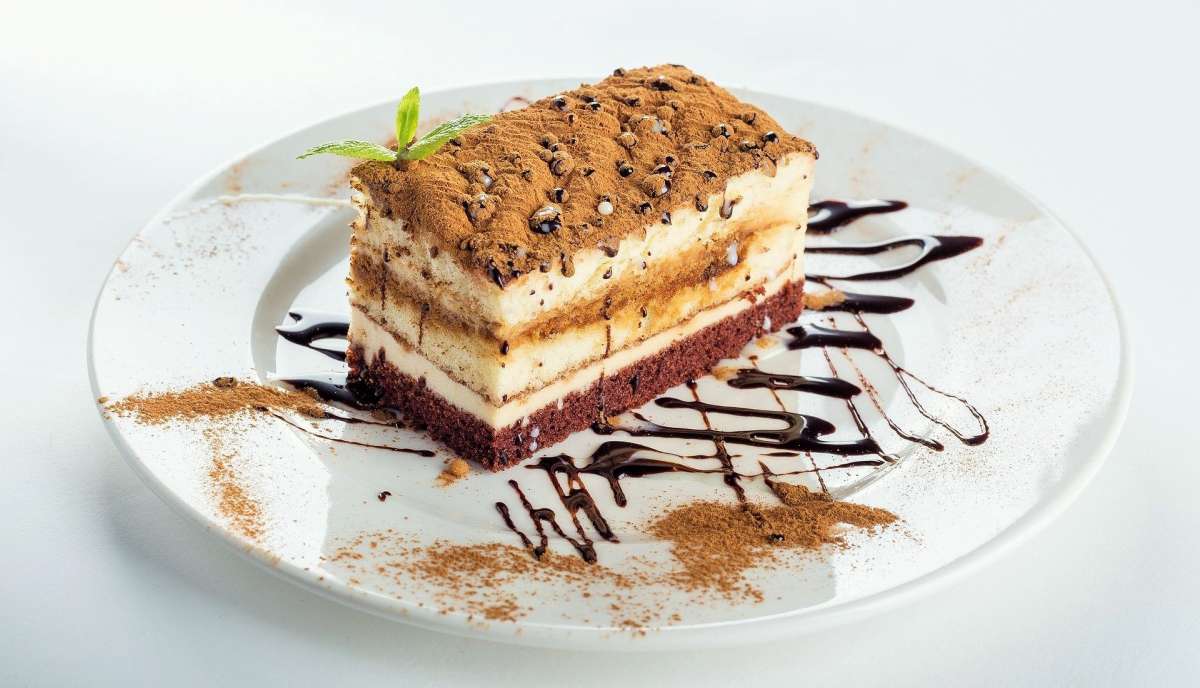 Fudgy brownies, delicate macarons, natural sweetener-based laddoos, vibrant red velvet cupcakes and melt-in-your-mouth rasmalai cakes. These are just some of the sweet treats that have been delighting dessert lovers in India for the past few years. From healthy treats to decadent fusion desserts, foodies have been spoilt for choice.
And 2021 is seeing yet another dessert trend — the resurgence of old-fashioned desserts fuelled by nostalgia. Experts who were a part of the Godrej Food Trends Report 2021 believe that baked goodies rich in sugar and butter and naked cakes are among those indulgent desserts, which will reappear on our plates soon. So which are some of the lesser-known classic desserts that are worth a try? Here are a few that we picked out.
Cremeschnitte
A rich vanilla crème pâtissière sandwiched by delicately crisp puff pastry slices and dusted with icing sugar. That's Cremeschnitte or 'Cream Slice' for you. This classic dessert is a crowd favourite in Hungary, Poland, Austria and Romania, among other east European countries. The exact origins of the dessert are unknown, but various accounts commonly trace it back to the Austro-Hungarian empire.
Prinsesstårta
If you want to show off your baking skills, then this layered cake from Sweden is the way to do it! Prinsesstårta, or the "princess cake" is said to have first been prepared in the Swedish royal kitchen, the recipe of which was published in a book called 'The Princesses' Cookbook'. This classic Scandinavian torte is made up of a sponge cake with alternating layers of raspberry jam, vanilla custard and whipped cream. The dome-shaped cake is draped with a layer of green coloured marzipan, making it look as striking as it is delicious.
Fènglísū
Fènglísū are pineapple cakes, one of Taiwan's most popular desserts. Usually square in shape, the cakes consist of a rich, buttery shortbread-like crust encasing a jammy, sweet and tangy pineapple filling. The cake is usually prepared and gifted around the Lunar New Year. Interestingly, Fènglísū is said to have originated in China, and the recipe travelled to Taiwan, becoming intrinsic to its food culture.
Basbousa
This traditional Middle Eastern dessert tastes as exotic as it sounds. A semolina cake is soaked in a sugar syrup usually flavoured with rose water, lemon or even cinnamon and garnished with chopped nuts such as almonds and pistachios. Also known as Hereessa, this cake is popularly served at weddings and other festive occasions.
Sernik
This Polish cheesecake is said to have first been made in the 17th century. The base of the cheesecake is made up of a crumbly cake, and more modern versions include sponge as well. Sernik is usually made with eggs, sugar, and twaróg — a traditional curd cheese. The recipe has evolved over the years, and recent variations include baked or unbaked sernik, topped with jelly, fruit or even chocolate sauce.
Hummingbird cake
The Hummingbird cake is thought to have been invented in Jamaica in the 1960s and became extremely popular in the US (especially in the south) a decade later after the recipe was published in a magazine in 1978. Bananas, pineapples, chopped pecan nuts and spices such as cinnamon and allspice are commonly used for baking the three-layered cake, which is then covered with a rich cream cheese frosting. Though there are several variations of the recipe, this original one is still the most popular.
Are there any other lesser-known desserts that you'd like to add to this list? Let us know in the comments section below.
Tags
Dessert

Baking

Godrej Food Trends Report 2021

lesser-known desserts