What to expect this Diwali?
From kitchen gadgets, dining out, mithai and snacking, 'conscious indulgence' will be the flavour of this Diwali, highlights The Godrej Food Trends Report 2022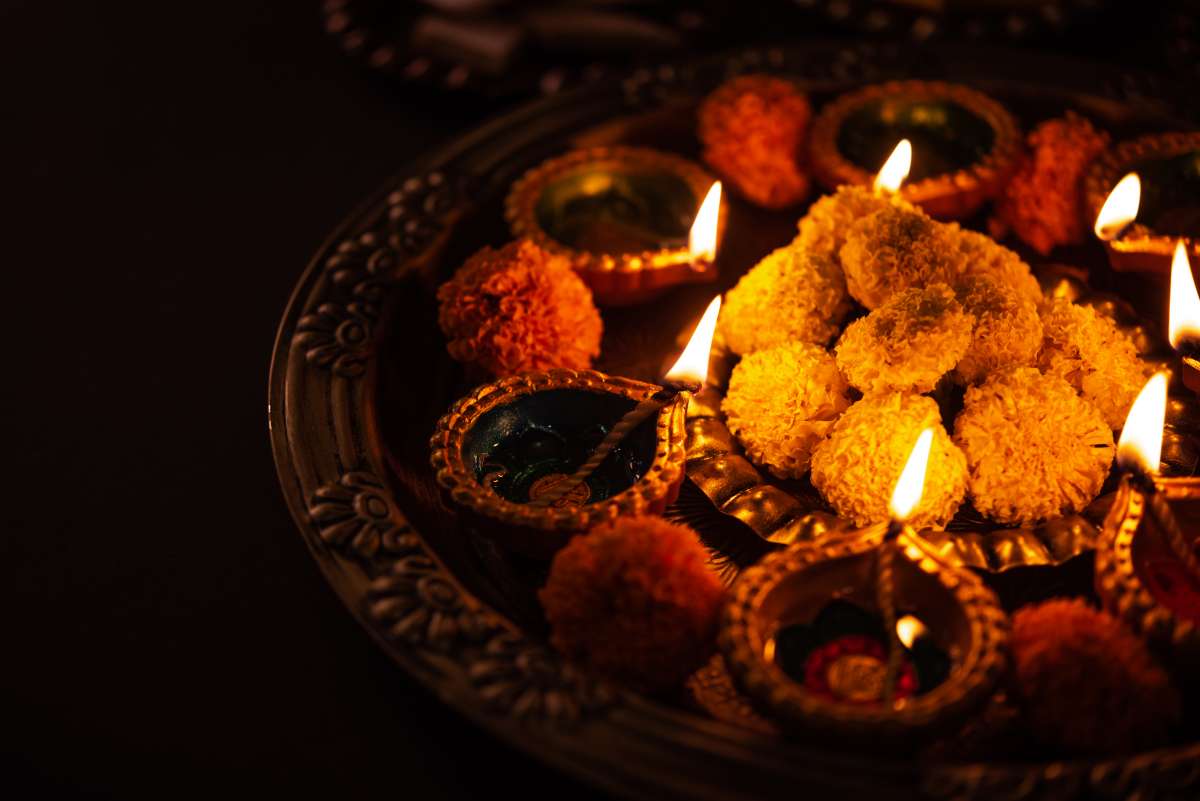 The GFTR 2022 predictions reign heavy on this years' Diwali celebrations
This year with the return of the festivities post pandemic, there is a welcome return of celebration. An increase in ceremonial festival exchange of sweets and snacks in larger numbers is anticipated. People are more receptive to both ready-to-eat and ready-to-cook options but with a mindfulness to health and environment. After two years of subduing sentiment due to the pandemic, consumers and industry are looking forward to the festive season this year.
Elaborating upon the vibrant foundations and evolving facts of culinary culture, The Godrej Food Trends Report- Collector's Edition highlights trends that will shape up people's choices this Diwali. The report lists out trends that indicate how Diwali will be all about 'conscious indulgence' with people prioritising health and going back to their regional roots.
Godrej Foods Trends Report 2022 brings together opinions of over 200+ thought leaders including celebrity chefs, home chefs, professional chefs, food bloggers, health professionals, media professionals, mixologists, nutritionists, restaurateurs, sommeliers, food producers, and more. Following are some of the findings emerged in the report indicating 'conscious indulgences' for Diwali:
Dining out preferences
With all Diwali lunches and dinners, restaurant dining gains momentum and is an important part of the festivities. As people dine out, the findings below indicate the choices they are likely to make
56.3% food experts believe diners will seek regional cuisine-based concepts, that deliver on the wealth of nutrition and flavour our traditional culinary heritage holds
54.7% panel foresee diners gravitating towards farm to table concepts that support their growing desire to eat fresh, local and seasonal produce and support local farmers and food producers
Snacking and mithais for gifting or home consumption
Diwali festivities is incomplete without sweets and snack indulgences made during the festival. As people buy or prepare snacks and sweets at home, this is how their choices are likely to be made.
61.7 % experts agree that sweets with healthier claims will be preferred by consumers
50 % panel believe that demand for gourmet mithai will only grow
57.4% panel indicate that bite sized, portion controlled sweets will be sought more by people
55.6% food experts see people choosing millet based snacks, while an equal number have put their votes on non-fried snack options. This indicate preference for health-conscious snacking options during the festive season.
Kitchen appliances and gadgets
With the biggest discounts and sales, Diwali is an ideal occasion to get the best of appliances and gadgets at home. This also applies to purchasing products for the kitchen.
65.1% food experts see increasing pride and preference amongst people for traditional Indian cookware
55.6% experts predict that people will invest in kitchen appliances that support healthy cooking
52.4% food experts forecast time saving convenience cooking gadgets to be in demand as well
Speaking about trends that will dominate Diwali festivities, Rushina Munshaw Ghildiyal- Curator and Editor in Chief, Godrej Food Trends Report 2022, said, "India is home to diverse cultures. Over the last two years, consumers have held back on celebrations, but also reflected on their health and the environment and are more conscious of the impact of their choices than before. The preference for home-grown, local and healthy is very evident. This Diwali, conscious choices in celebrating be it with food, gifting, sweets or household gadget buys, is the flavour. Consumers want to know their roots. There is also a strong move towards traditional options – bother with festive snacks and sweets as well as cookware. Because we recognise that there was a lot if mindfulness in the traditional practices of our heritage cuisines"
The detailed 95-page edition of the Godrej Food Trends Report 2022 is available for download at www.vikhrolicucina.com. In addition to the quantitative insights, the top 12 predictions for 2022 are depicted in the infographic below:

Tags
Food trends

Indian

Godrej Food Trends Report

Industry insights

dessert