Health meets taste in Indian sweets this festive season
From gourmet mithai to mithais with healthier claims, here's what will trend this festive season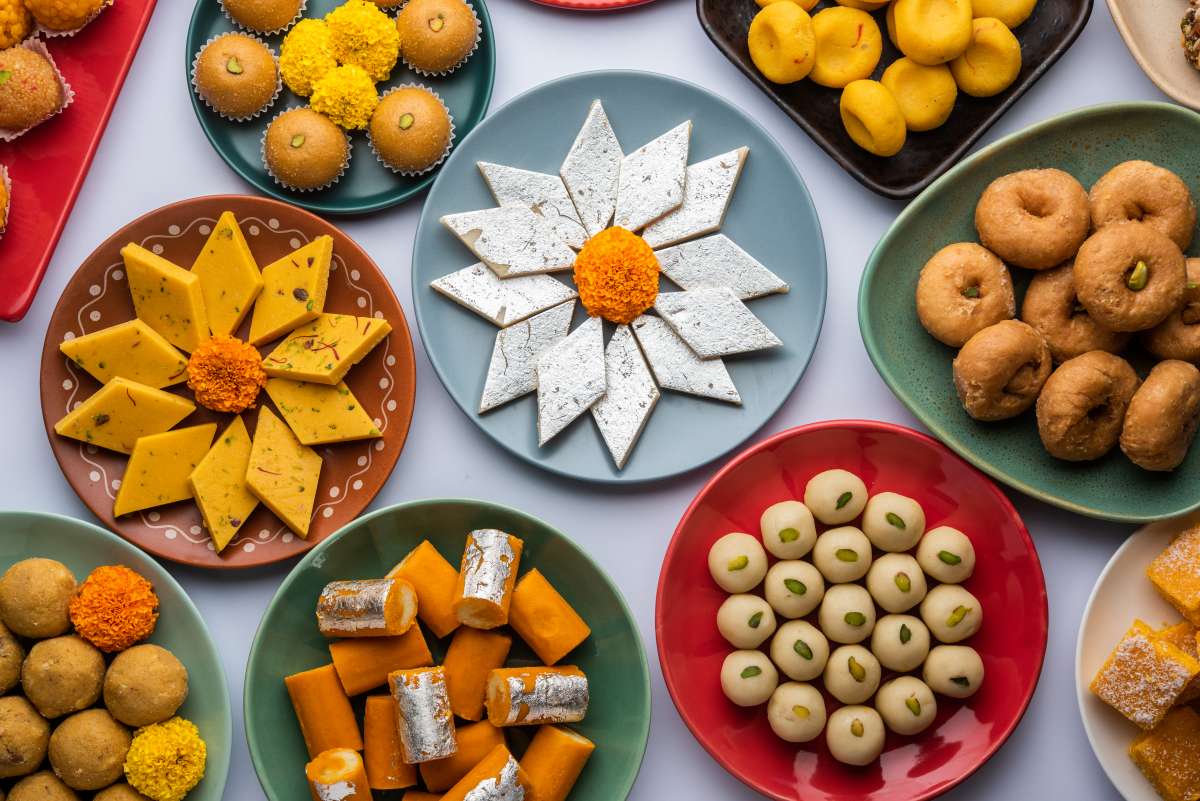 As the festival season approaches, along with other traditions and rituals, food is one of the most important elements for gathering and celebrating festivals. Indians are very fond of mithai as it is a must-have dish for any traditional occasion. Godrej Food Trends Report 2022 identifies some interesting insights and trends surrounding mithai, noting the growing interest and pride in the regional sweet offerings over the past two years.
The conversation about traditional mithai started in 2019 and has grown steadily since 2021. The report highlights key characteristics of consumers who prefer bite-size or smaller-portion sweets during the festive season. Consumers still seek comfort in sweets while worrying about their health and well-being. Experts reevaluated and realised that the value of Indian sweets goes beyond sweet fulfilment. Many traditional sweets are nutritious and made with natural ingredients.

The New Age versions of mithai that have gained attention are Kaapi Pak (coffee-infused Mysore Pak), rasmalai-stuffed ghevar tart with saffron-flavoured cream. The driving force behind these new-age mitaiwalas is the goal of reviving the passion for traditional sweets and adding Indian mithai to the global and innovative dessert menu. As interest grows, desi sweetsstrengthened its identity across the country, as a result of cross-cultural exchanges, seeking to curate a unique combination of locally sourced ingredients, culinary ingenuity, sophisticated technique, and subtle artistry.
The Godrej Foods Trends Report 2022 - Collector's Edition elaborates on the vibrant foundations and evolving facts of culinary culture. A few of these insights are based on the opinions of over 200+ thought leaders that included celebrity chefs, home chefs, professional chefs, food bloggers, health professionals, media professionals, mixologists, nutritionists, restaurateurs, sommeliers, food producers, and more, all of whom shared deep insights about their respective areas of expertise. Some key findings that have emerged for 2022 are:
Sweets in controlled portions - 57.4% food experts see people opting for bite-sized mithais
Gourmet mithai - 50% of expert panel believes that gourmet mithai is a sweet trend that will only grow. With consumers preferring them for celebratory occasions and festivals
Healthier claims -  54.1% food experts see mithai with healthier claims will have higher demand amongst people
Pride in traditional and regional sweets - 42.6% of the expert panel sees a growing sense of pride in homemade traditional, regional Indian sweets and mithais
Dining out – 60% experts foresee mithai and desserts with healthier claims will prevail while eating out
Rushina Munshaw Ghildiyal, Curating Editor of the Godrej Foods Trends Report 2022, said, "India loves its mithai. Health concerns may motivate cautious consumption—we see consumers expressing a desire for portion-controlled and healthier options throughout—but the unique position sweet holds for Indians is incontestable. As the festival season begins in September, not only will people prefer mithai with healthier claims but gourmet mithai,which is mithai reimagined by the new age designer mithaiwala will  see more demand from people."
Adding on the evolution of sweets, Rushina, said, "Indian mithai making has evolved into an art form over centuries. Our skilled confectioners transformed these legendary offerings from a rich repertoire of ingredients. And now I see a league of new mithaiwalas juxtaposing unusual flavours with time-honoured traditions that is driving a resurgence of pride in India's rich mithai heritage."
Have you seen the Godrej Food Trends Report 2022? The detailed 95-page edition of the Report is available for download at www.vikhrolicucina.com
In addition to the quantitative insights, the top 12 predictions for 2022 are depicted in the infographic below:
Tags
Godrej Food Trends Report 2022

Indian sweets

festive sweets

festival season

regional sweets