Vegetables to keep you warm this winter
As winter draws near, we've rounded up some exciting seasonal recipes for you to try!
As the heat finally passes and winter sets in, a lot of things begin to change. The temperatures go down, so does our urge to wake up in the morning. The woollen clothes finally make a comeback, and the warm blankets are set out in the sun to breathe. As the days grow shorter, a whiff of a new year lingers in the air amidst festivals and celebrations.
Winter is also about healthy eating as the best local vegetables and fruits crowd the market. Vegetables like spinach, sweet potatoes, and red carrots are abundantly available during this time and are often used to make mouth-watering recipes.
While there is a chance you have heard about gajar ka halwa and sarson ka saag, there are a lot more vegetables that you can relish during the winter season. Let's dig in!
Amba haldi
This rhizome (also known as mango ginger) is added to sabzis or dals. Besides being used to make vegetables, it makes for a refreshing pickle! Peel and chop the turmeric in small rectangular pieces, and mix it with some lemon juice and salt. Let the mixture sit in the fridge for another six days, post which your pickle is ready. You can also add half a teaspoon of turmeric powder along with ginger and honey to your tea!
Red carrots
While gajar ka halwa is all too common during winters, we've brought you some other interesting recipes you can cook with red carrots. To make carrot soup, in a pan, sauté some onions and garlic. Add the chopped carrots, a pinch of cumin, salt, followed by some vegetable broth. Let the carrots boil. Once they are soft and the water has reduced, blend them in a mixture. You will now have a thick carrot puree. Add the puree back into the vessel, and add a little water if the soup is too thick. You can garnish your carrot soup with some parsley and enjoy it with some soft bread!
For a sweeter dish, you can blend carrots into a delicious smoothie! Cut up a few carrots, apples and bananas. Add them to a blender, followed by some orange juice. You can add some pineapple if these are available. Blend the ingredients, and you have yourself a delicious, healthy carrot smoothie!
Mustard leaves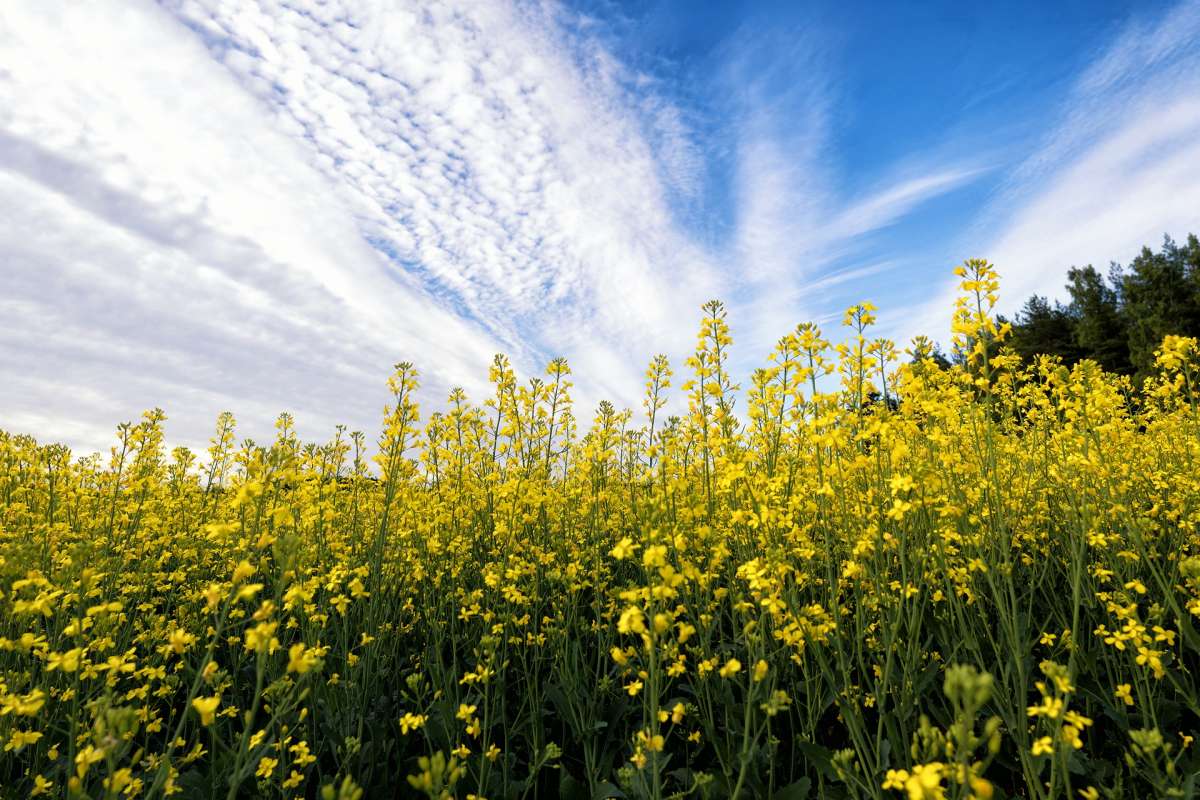 Mustard leaves, or saag, as they are known, are rich in fibre. They are often used to prepare the famous sarson ka saag. To make it, you will need mustard leaves and some spinach. Wash and clean them and set them to boil. Let them cool. Then, add the leaves to the blender and some water to make a coarse mixture. In a kadhai, temper some jeera, garlic, followed by some chopped onions. Finally, add the saag and spinach mixture, along with some turmeric, and chilli powder and salt. You can also choose to pair the saag with some Godrej Jersey Paneer.
Another way to enjoy mustard leaves is to sauté the leaves along with some garlic and onion in olive oil, such that you can enjoy like a salad!
Sweet potato
You can use sweet potatoes or Sakkaravalli Kizhangu as it is known in Tamil Nadu, to make a poriyal, which can be enjoyed with rice, roti or as a side dish. To make it, boil some sweet potato, and peel off the skin before cutting it into medium-sized pieces. In a pan, temper some mustard seeds, urad dal, and jeera. Next, add some onions, turmeric powder and chilli powder. Add the boiled sweet potato cubes, sauté for a while, and your poriyal is ready!
Another way to cook sweet potatoes is by oven-roasting them. Prepare the sweet potatoes by lathering them with olive oil and chilli flakes. Preheat the oven to 200 degrees celsius and roast for 15 minutes. You can enjoy them as is or stuff them with a mixture of your choice. For instance, you can prepare a burrito stuffing by adding black beans, chopped cabbage, and corn, garnished with some salt, and chilli flakes. You can top the dish by adding some cheese or salsa sauce.
White radish
White radish is rich in water, and its enzymes greatly aid digestion. Other than mooli paratha, you can also make a radish curry. Scrape the skin and cut radish into little rounds. Set it aside along with some grated coconut. In a pan, sauté some onions and add tomatoes, chilli powder and jeera. Next, add the radish and coconut, followed by two cups of water. Let the ingredients simmer for a while. Finally, garnish your piping hot curry with some coriander leaves and enjoy it with rice or roti!
You can also turn radish into a fun snack. Grate some radish, and in it, add some eggs, flour, vegetable stock, chilli flakes, salt and mix it well. Now mould the mixture into little balls and deep fry them in some Godrej Veg Oils. This fun snack can be enjoyed with some sauce or coriander chutney!
As winter rolls in, snuggle into your blanket and let these yummy dishes keep you warm.
Do you know some other interesting winter veggies? Tell us in the comments section below.
Tags
Winter recipe

Godrej Jersey

Godrej Veg Oils

winter recipe

paneer

Gluten free

seasonal recipe