The sweet and blissful empanadas of India
This festive season, we place our favourite fried dumpling on the Indian map!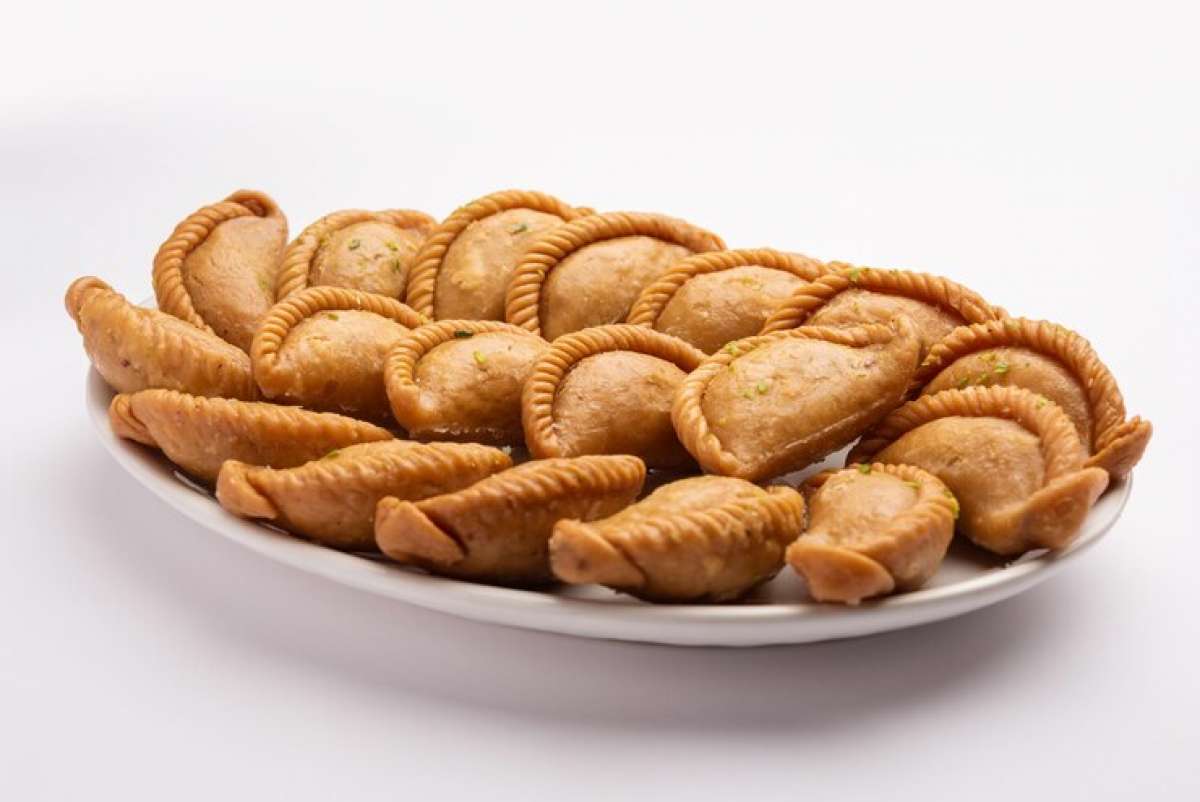 Known by a different name throughout the Indian Subcontinent, Karanji (or Gujia) is a half-moon shaped fried pastry that is stuffed with a mix of jaggery, flavoured coconut, dried fruits, poppy seeds, and other delightful seasonings.
This sweet fried dumpling, native to the Indian subcontinent, has an outer covering made with a mixture of suji (semolina) or maida (all-purpose flour) andan inner filling stuffed with a mixture of sweetened khoya (milk solids; also called mawa). The pastry is deep-fried in ghee.
These crescent-shaped fried dumplings are especially devoured during the festive season.
The history
The earliest mention of the Gujiya, or the Karanji, dates back to the 13th century, when a jaggery-honey mixture was covered with wheat flour and sun-dried. Gujiya, as we know it today, probably came into being in the 13th century as a sweet replica of samosa, which in turn reached India through the Middle East.
It's believed that the idea of the Gujiya might have originated from Turkey's Baklava, which is also a sweet wrapped in a flour cover and stuffed with dry fruits.
Have you tasted any of these sweet delights? Let us know in the comments.
Tags
Festival

sweets

recipes

Diwali 2022