Nourishment and Celebrations: Wholesome Sargi for a Fulfilling Karwa Chauth
We have handpicked flavourful dishes that will be a feast for your taste buds and your soul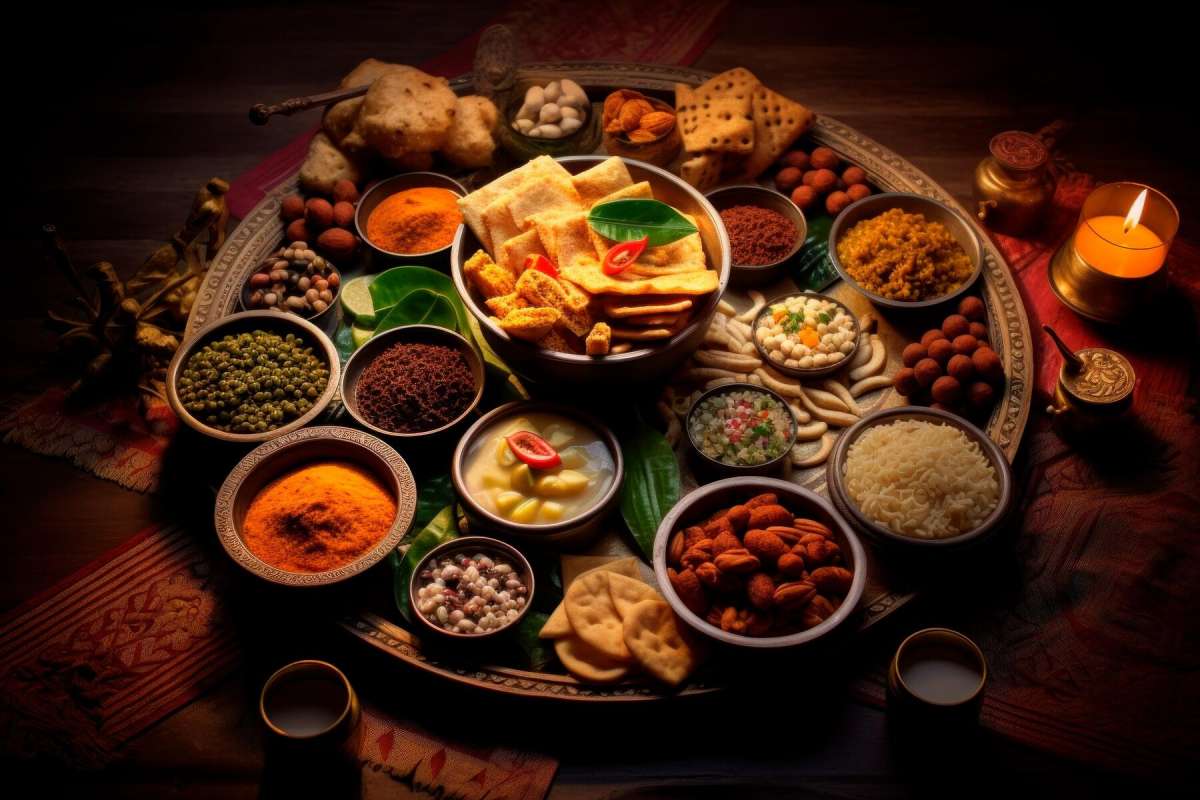 Nourishment and celebrations go hand in hand, and on the occasion of Karwa Chauth, we invite you on a delightful culinary journey that will not only satisfy your appetite but also celebrate the spirit of this auspicious festival. Get ready to indulge in a wholesome Sargi thali, carefully curated with a selection of comforting and nourishing foods that will make your Karwa Chauth truly fulfilling.
Meethi Mathri
Crispy, sweet, and savoury all at once, Meethi Mathri is a delightful treat that provides a burst of energy early in the morning. This sweet and savoury snack is made with flour, ghee, and a blend of aromatic spices. The dough is kneaded until smooth and then rolled out into small, round shapes. These small discs are then deep-fried to achieve their signature golden brown colour and crispy texture.
Pheni Kheer
Pheni Kheer is a rich and fragrant dessert made with vermicelli, Godrej jersey Rich Full Cream milk, sugar, cardamom, and other aromatic spices. Its delicate, thin texture and the sweetness of the kheer inspire a sense of indulgence and joy among those who partake in it. The thin, long strands of vermicelli are cooked in milk until they absorb its creaminess and become soft and tender.
Stuffed parathas
With a filling of potatoes, paneer, onions, or other vegetables, stuffed parathas are a hearty and comforting dish that gives sustenance for the day ahead. These parathas are meant to provide long-lasting energy that sustains the body through the fast.
Falhari paneer ki sabji
Falhari paneer ki sabji is a vegetarian dish that is specifically prepared during fasting periods like Karwa Chauth. This dish features Godrej Jersey paneer, a versatile Indian cheese, cooked with a medley of spices and ingredients that are permissible during fasting.
Mawa Gujiya
Gujiya is a traditional sweet pastry filled with a mixture of sweetened khoya (mawa), nuts, and dry fruits. It is deep-fried until golden brown and then dipped in sugar syrup. Gujiya is a popular choice during festivals and holds a special place in the Sargi thali.
Gajar ka Halwa
It is a rich and decadent dessert made by slow-cooking grated carrots in Godrej Jersey full cream milk, ghee, sugar, and cardamom. It is garnished with nuts and enjoyed hot or cold. Its sweet and aromatic taste makes it a favourite dessert for celebrations.
Do you know of any other favourites in the Sargi thali? Mention it in the comments below
Tags
Indian

Karwa Chauth

Tradition