Have you given India's indigenous rice varieties a chance?
Who doesn't know of Basmati? From biryani to thakkali saadam (tomato rice) and kheer to phirni, this fragrant grain has found its way into nearly every rice-based recipe. Basmati might be famous, but there are other indigenous varieties that are definitely worth a try. And what better time than to begin now? According to the Godrej Food Trend Report 2019, indigenous rice varieties will increasingly be seen our plates this year. So find out more about the lesser known gems of India's rice bowl and what you can make with them
1. Rajamudi (Karnataka)
Dosas, pulaos, bisibele bhaat and plain steamed – there is a lot that can be done with this red rice. This nutritious variety was preferred by the Wadiyars or the royal family of Mysore. It is said that people who were unable to pay their taxes in cash were encouraged to pay the king in kind with Rajamudi instead.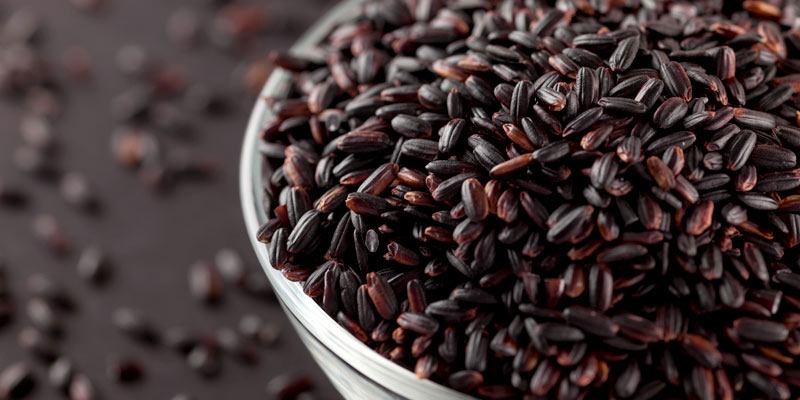 2. Chak Hao Amubi (North East)
This sticky black rice forms the pivot around which Manipuri celebratory feasts are centred. Chak Hao Amubi is usually paired with light stews. It is also made into kheer and turns a beautiful purple colour when cooked. The fragrant rice has a mildly sweet, nutty flavour and is known for its medicinal properties.
3. Mappilai samba (Tamil Nadu)
Mappilai samba or 'bridegroom rice' had almost slipped into oblivion, but has been regaining popularity in Tamil Nadu again. There is an interesting story behind its name. Men wanting to marry had to display their physical strength through a traditional sport called ilavatta kal, where they had to lift a heavy rock. The man would be fed mappilai samba for the energy it provided! This unpolished rice is nutrient-rich and has a relatively lower glycemic index. Since it takes time to cook, people prefer using its flour to make dishes such as puttu (a rice-based breakfast dish), kozhukattai (dumplings) and adai (dosa).
4. Gobindo bhog (Bengal)
If you've tried the Bengali sweet payesh, chances are you've eaten Gobindo bhog without realising it. Purists swear by the flavour that this small grained, aromatic rice gives the mildly spiced kheer. Also called khaas dhan (special grain), Gobindo bhog is used in dishes that are offered to Lord Krishna on Janmashtami, which is how it gets its name. This sticky rice has received a geographical identification tag.
5. Mushk budji (Kashmir)
This uniquely fragrant rice was once a must-have on Kashmiri marriage menus. The short-grain rice grows best in cold areas and nearly went extinct but the state's agriculture department has been encouraging local cultivation.
6. Kullakar (Tamil Nadu)
Kullakar is a variety of red rice which is used to make idli, dosa and pongal. The short-grained rice is rich in fibre, calcium and magnesium. It takes longer to cook, but is extremely tasty and has a nutty flavour that is worth the wait!

Are there any indigenous rice varieties that you've eaten? What dish did you eat them as? Let us know.