Google's top 3 trending recipes in 2021
Three recipes were the most Googled in 2021. How many of these have you made?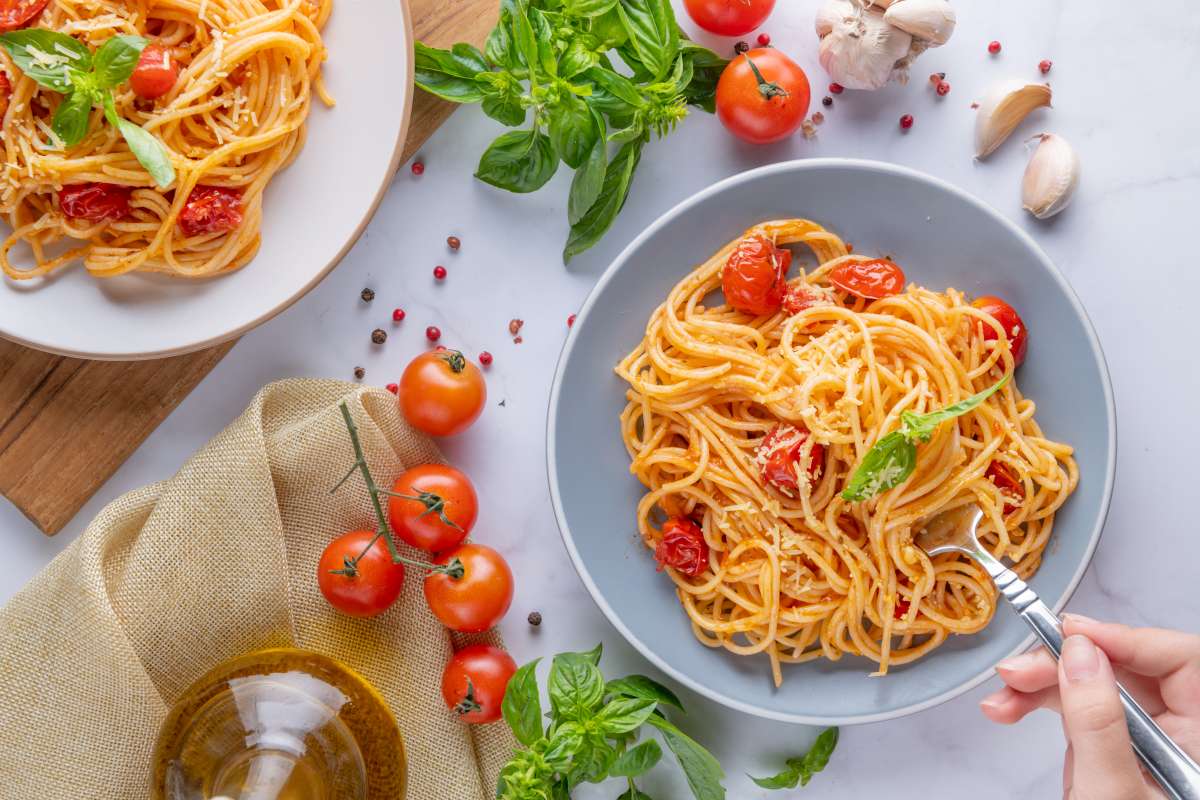 2021 is over, and the year-end wraps are here for us to reminisce over the crazy ride the year has been. We've listened to our favourite musicians to help us get through the day, Googled the nearest vaccination centres and soon enough looked up where we could head for a happy hour after work!
And when it comes to looking up for trending recipes, one thing was very clear: Undeniably, social media ruled our food choices. So from viral pasta to unique sweet treats, food enthusiasts had put on their aprons and got experimenting in the home kitchen.
According to the Google search trends report 2021, the top three Googled recipes globally were- Nasi Goreng, Birria tacos and Feta pasta.
So we decided to take a closer look at these dishes and find out what the hoopla is about!
1. Nasi Goreng
It is an Indonesian fried rice recipe, which is a bit spicy and usually enjoyed with eggs. To make this, add Godrej Veg Oils in a pan followed by chillies, garlic and onions. Next, add Godrej Real Good Chicken and sauté the ingredients for a while. Nasi Goreng is identified by a signature sweet soy sauce called kecap manis. This can be made at home, too, by heating some regular soy sauce with some brown sugar. Add the kecap manis to the mixture in the wok, followed by the cooked rice. The traditional recipe also includes the addition of a shrimp paste, which is salty and pungent to taste, although it is not entirely necessary.
Mix the kecap manis completely with the rice and finally add some vegetables.
In a separate pan, cook an egg sunny-side-up and serve it alongside the rice.
Garnish the rice with some crushed peanuts, fried onions, shallots, green onions, and most importantly, long strips of cucumber and carrots. You can also pair the dish with some prawn or sago chips for an added crunch!
2. Birria tacos
This time consuming Mexican dish is a variation to birria – a meat (mutton according to the traditional recipe but beef is also widely used) based spicy stew. This dish also packs a spicy punch in the form of deseeded red chillies.
Cut up some chunky pieces of mutton, sprinkle some salt and let it rest, before cooking them on a pan until the sides are light brown.
For the stock, in a pressure cooker, add some oil, followed by some onion, tomato puree and garlic. Now, add the broth (water) followed by the chillies soaked earlier in cold water. Add the meat and blitz some cumin, Mexican oregano, cinnamon sticks and mix it with the broth for a strong flavour!
Once done, remove the meat from the broth and shred it.
For the tacos, you will need some corn tortillas and some mozzarella cheese. This is the fun part! Dip the tortillas in the broth, or consumè as it is called, and heat both sides on a flat pan, like you might a roti. Now line the middle with the meat along with some cheese and fold it in half.
Flip the tacos till it is cooked and the cheese starts to melt and ooze out. Enjoy your decadent tacos with some of the consumè itself or as is!!
3. Feta pasta
The easiest of all the recipes, Feta pasta, is a result of the seven second Tik-Tok generation millennials have come to be known for. But it's really tasty too!
Fill a large glass vessel with cherry tomatoes, cut onions, and crushed garlic. Drizzle in some olive oil and mix all the ingredients well. Add a medium-sized chunk of Feta cheese in the centre, followed by some more olive oil, and bake the dish in the oven for 30 minutes. When you take it out, the cheese would be half melted and the vegetables slightly glazed. Now, add the boiled pasta and mix all the ingredients properly. You can add some more vegetables to the mix if you wish.
And there you have it, some cheesy pasta made entirely in one vessel!
Garnish your pasta with some oregano and enjoy with a slice of buttery garlic bread!
Have you tried any of these recipes from 2021? Tell us in the comments section below.
Tags
Food trends

Microwave oven cooking

Godrej Veg Oils

Godrej Real Good Chicken

International cuisine