Four elaborate breakfast ideas for an indulgent weekend
Get ready to experiment in the kitchen with these four breakfast ideas!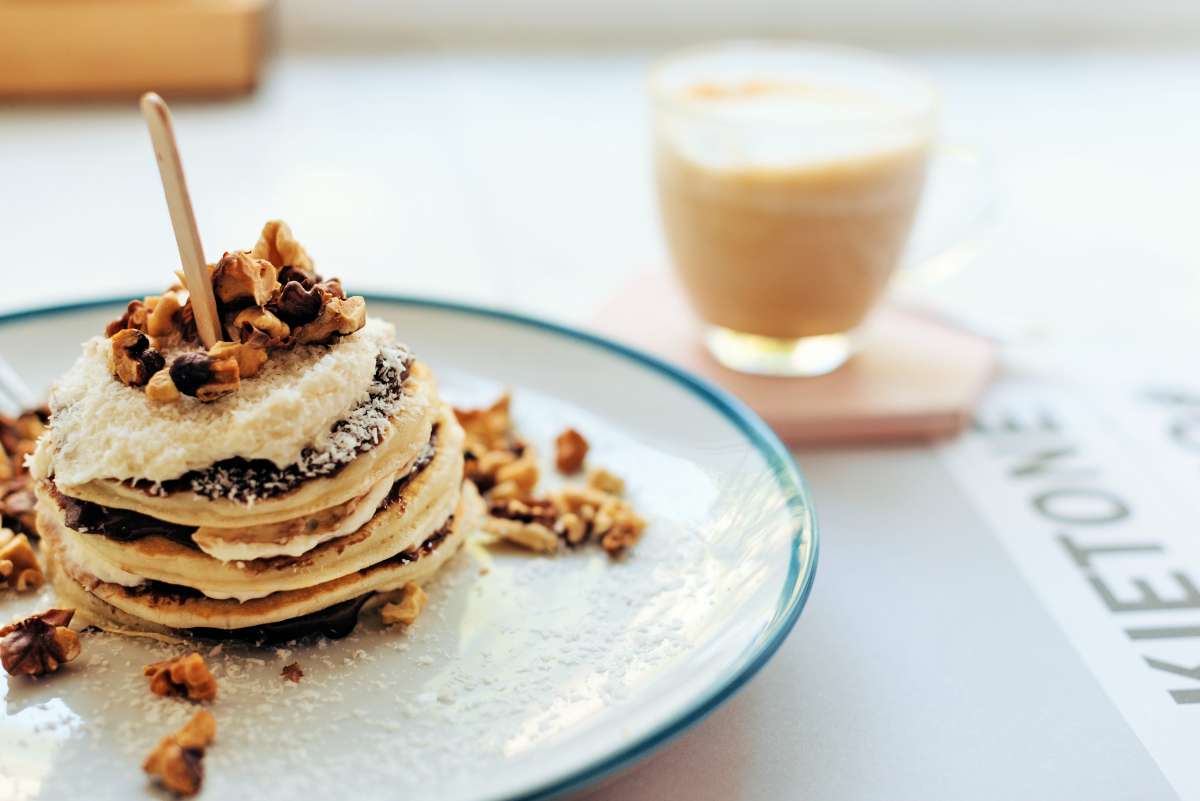 Breakfast is the most important meal of the day! But we rarely have the time to sit and enjoy a hearty breakfast every day. Weekdays are all about the hustle and grabbing food on the go. That's why, your weekends should be about elaborate breakfasts. You have the time to channel your creativity and experiment with food. And more importantly, you can indulge in cooking and savour every bit of it whole-heartedly.
The Godrej Food Trends Report 2021 predicts that breakfasts are about to get more innovative with access to artisanal and exotic ingredients. So get into your experimentation mode, and try these four elaborate breakfasts that will make your weekends extra special.
Spinach pancakes
Bright green spinach pancakes are a treat, not just for your eyes but also for your taste buds. They are packed with the benefits of spinach and can keep you full for longer. Blend together a cup of spinach, an egg, a cup of buttermilk and add it to a mixture of whole wheat flour, a teaspoon of baking soda and baking powder each and some salt and sugar to taste. Mix well and pour a ladleful of the pancake mixture on a hot pan greased with butter or oil. Cook the pancake till golden on both sides. Serve it with your favourite condiment and if you are willing to experiment, drizzle some maple syrup on them.
Espresso waffles with rich mocha sauce
Espresso waffles are the perfect elaborate breakfast. You can spend an hour making them and then indulge in them while lazing around in your bed. Mix a cup of almond or all-purpose flour, one and a half tablespoon of freshly brewed espresso, a tablespoon of sugar and a teaspoon of baking soda and baking powder each. In another bowl, mix a cup of milk, two tablespoons of melted butter and three large eggs. Add the dry ingredients to this bowl and mix to make a consistent batter. Heat the waffle iron and grease it with some butter. Spread the batter on the iron and cook it till the waffles are golden brown.
For the sauce, grab some more espresso and mix it with a cup of sweetened condensed milk in pan. Bring it to boil while stirring continuously. Remove from the heat and add chocolate and whisk it all together to make a dreamy mocha sauce. Drizzle it over the waffles to kick-start your indulgent weekend.
Mushroom, spinach and cheese crepes
These crepes are perfect for a Sunday brunch — they are a complete meal on their own. To make the crepes, mix together eggs and all-purpose flour. Add milk gradually and mix well to form a pouring consistency. Heat a pan greased with oil and pour the batter to make a thin crepe. Cook it evenly on both sides and set it aside. Make as many crepes as you need.
For the filling, heat oil in a large pan and add a cup of thinly sliced mushrooms, parsley, thyme, garlic, salt and pepper. Add a cup of spinach and cook the mixture till the spinach wilts. Add the cheese and mix it till it melts. Add the mixture to the centre of each crepe and fold them up. Savour the cheesy crepes with a glass of your favourite fruit juice or a cup of café au lait!
Galettes
Grate one large potato and squeeze out all the water by wringing it in a thin cloth. Heat some oil in a pan and add a layer of the grated potato. Add a layer of grated parmesan cheese and top it with another layer of grated potato. Cook till it is crispy and golden brown on both sides. Take it off the heat and add some salt, pepper, parsley, grated parmesan cheese and some dill for seasoning. Serve it hot. Now, what's not to like about galettes? They have potatoes, they have cheese and they are French!
Do you have any favourite classy breakfast recipes? Share them with us on Vikhroli Cucina and get featured.
Tags
Breakfast

breakfast trends

GFTR 2021

elaborate breakfasts

weekend breakfasts