Commonly cooked dishes with millets
India's ancient superfood is high in nutritional value and lends itself to a variety of recipes.
Decades ago, millets were India's staple food before they got edged out by rice and wheat. However, the small-seeded grass is making a comeback. This can be partly attributed to its health benefits — millets are said to be rich in carbohydrates, protein, phytochemicals and dietary minerals. Millets are also gluten-free and rich in iron and fibre. This ancient superfood is also versatile and can be used in various recipes. Here's a look at five commonly found millets.
Jowar
This drought-tolerant cereal grain is one of the primary Kharif crops. Jowar or sorghum is usually cultivated for both human consumption and animal fodder. A versatile millet, jowar can be used to make khichdi, chilla, Pongal and even laddus.
Kodon
Considered to be the food of the sages, kodon or bhagar (as it is popularly called) is a popular ingredient during days of fasting. The reason? Kodon is rich in protein, carbohydrates, fat, iron and calcium. It is used to make kheer and upma.
Bajra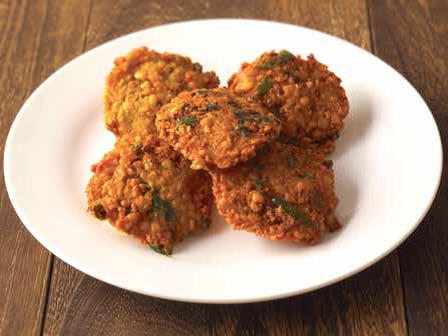 Popularly called pearl millet, bajra is rich in calcium and considered a high-energy food (as compared to rice and wheat). Khichdi, bhajia and rotis are some recipes it features in.
Ragi
The pinkish tinge of ragi deepens to a gorgeous reddish-brown hue after being cooked. This finger millet not only looks striking but is considered highly nutritious as well. If you have a sweet tooth, you'll enjoy cooking with ragi flour; use it to make laddus or kheer.
Sanwa
Sanwa is a protein-rich millet that is commonly cultivated as fodder and a cereal crop. Whether you use the millet to make kheer or its flour as a base for cutlets, it's a versatile ingredient to work with and easy to cook.
Kutki
Kutki or little millet is grown across the country. It works well as a substitute for rice. Popular recipes include kutki dahi and kutki patties.
Do you want to try the recipes mentioned above? Download your copy of our millets recipe book now.
Tags
Gluten-free

Superfood

home cooking

Millets

regional cuisines